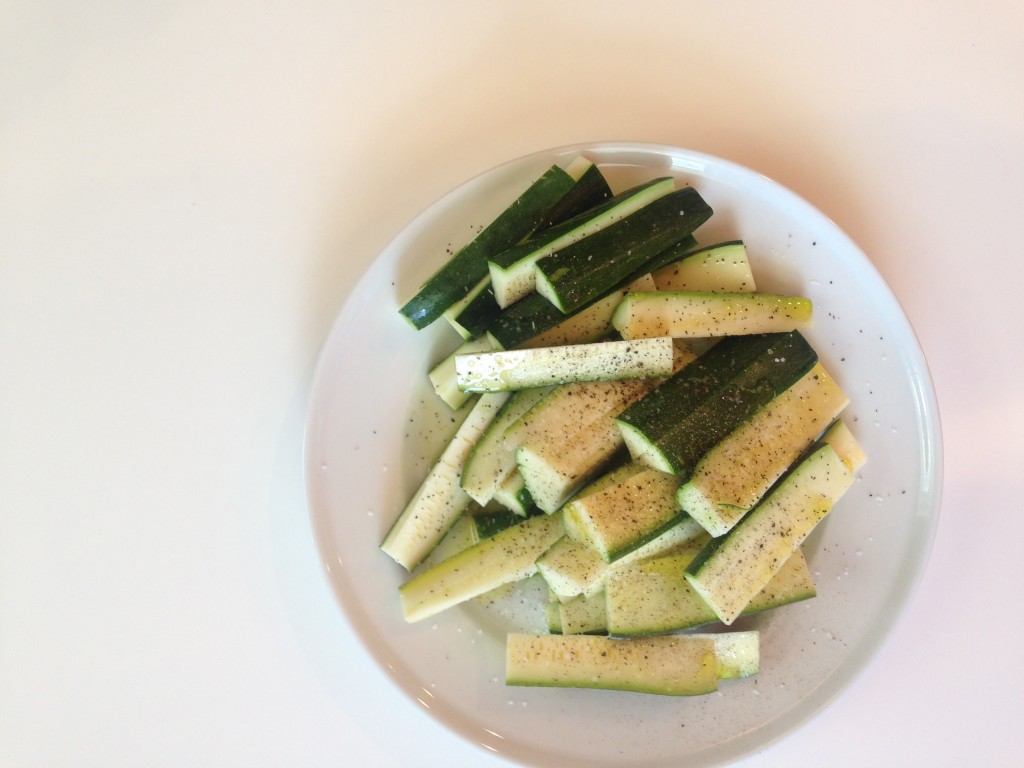 May Food and Fitness Goals
1. Drink at least 80 oz of water each day
Why didn't anyone tell me how great drinking water makes you feel?! Actually, people did tell me that drinking water all day makes you feel much better than drinking coffee all day, but I never listened. I'm a convert for life. After my first two cups of coffee, I've been switching over to water for the remainder of the day.
2. Lose those last 3 pounds my body has been hanging on to recently.
Done! I'm back to wearing all my favorite items of clothing. It's amazing how a few extra pounds can make such a difference. It's not about being "skinny" but about feeling healthy and like my regular self.
3. Exercise 45 minutes 5x a week
I'm not sure if I hit this goal or not since I didn't really track my exercise each day, but I think I was close. Joe and I have been playing a lot of tennis, which means we can be exercising for 1 1/2 hours on any given night. I think makes up for any of my shorter workouts. I've also been upping my running mileage and getting in more runs in the 3 1/2 to 4+ mile range. The plan is to find a half marathon to sign up for later this summer or fall. I'm really missing having something to train for and the feeling of going on a really long weekend run.
4. Make a vitamin and supplement plan and stick to it
For a number of reasons (too lengthy to go into with this post) I have had to re-vamp my vitamin and supplement routine. I bought one of those little plastic pill boxes to keep track of all my vitamins, yet another example of how I'm 80 years old at heart. I'm taking a daily vitamin D, a series of herbal supplements from my acupuncturist, Metanx, fish oil and a baby aspirin daily. I'm also looking to add a daily DHA supplement soon.
5. Log food and water intake in My Fitness Pal each day
I didn't really succeed in this regard. After a few weeks I lost steam and got a little bored with logging all my food. Now that my body has settled back to my regular weight, I'm less interested in a daily calorie tally.
6. Participate in my friend Robin's (free!) Pilates Summer Series
I had such a great time participating in the Pilates Summer Series! It's amazing how doing just 5 to 10 minutes of toning Pilates each day can make a difference in your body. The videos are still online and will remain on Robin's site, so head over there and browse. I'm planning on continuing to do the videos in the weeks and months to come!
June Food and Fitness Goals
1. Try One New Fitness Class I'm an introvert at heart, although you probably wouldn't guess so if you met me. Sometimes I shy away from trying new things, like a new fitness class at our gym. My goal is to mix things up by trying at least one new class this month.
2. Drink 80 oz Water Daily
Keeping this one on the list because it's a new habit and I think I could use a daily reminder to keep it up.
3. Eat More Mindfully/Practice Intuitive Eating
Sometimes I find myself getting caught up in the routine of eating, rather than listening to what my body is saying. this month I want to focus on eating more intuitively and base my food choices and the timing of my meals around what my body is saying instead of based around what time it is or what I feel like I should eat.
4. Beat Joe in a Set of Tennis
Joe and I made a list of summer goals, and this topped my list. We're pretty competitive in tennis and it's one of the few sports we can play together where I hold my own. I've come very close to beating him already this spring/summer. Joe says I haven't been "big enough to handle the moment!" Ha!
5. Get in 10,000 Steps Per Day
I recently got a FitBit Flex through work and have been having a fun time tracking my steps each day. I'm making a conscious effort to get in at least 10,000 steps each day. On the weekends it's much easier than during the week, but I'm finding that most days I do get above the 10,000 step mark. It's nice to have a tangible reminder to take the stairs and walk more throughout the day.
What are your food and fitness goals for the month?
Madison