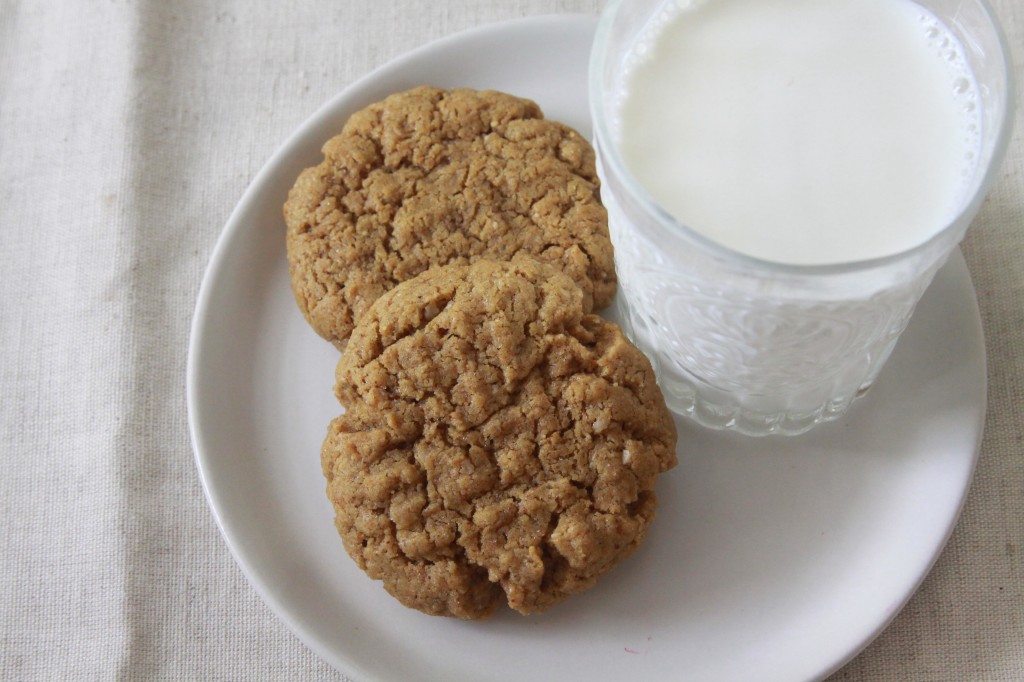 Lately I've really become captivated by the idea of simplicity and minimalism. It started with building a capsule wardrobe (more on that soon) and after I finished, I looked at my closet, so empty and uncluttered and scaled down to what I truly loved to wear and something started to click. In the past few weeks I've been digging and sorting through the junk drawer in our kitchen (does everyone have one of those?) and our pantry filled with kitchen appliances. It spilled over into the giant collection of magazines that I've kept for years; I tossed all but my favorite old issues of Gourmet and a few items of my own published work. I've been selling unused kitchen appliances and giving away cookbooks that I've collected over the years and just don't have room to store. My house is starting to feel like a clean-running machine rather than a car loaded down with stuff.
A little voice in my head kept saying, "I need less." "I want less!" You see, if I'm not careful I find myself getting caught up in the fallacy that I need more and more. I finish a much-needed living room remodel and start to fixate on other rooms in our house. Rooms that don't really need to be updated, but something inside me whispers that if I just changed that one little thing, I would be happier.
So lately, when I start to think that I need more than I really do, I remind myself that I would rather spend my life living rather than managing my stuff and trying to keep up with the latest and greatest.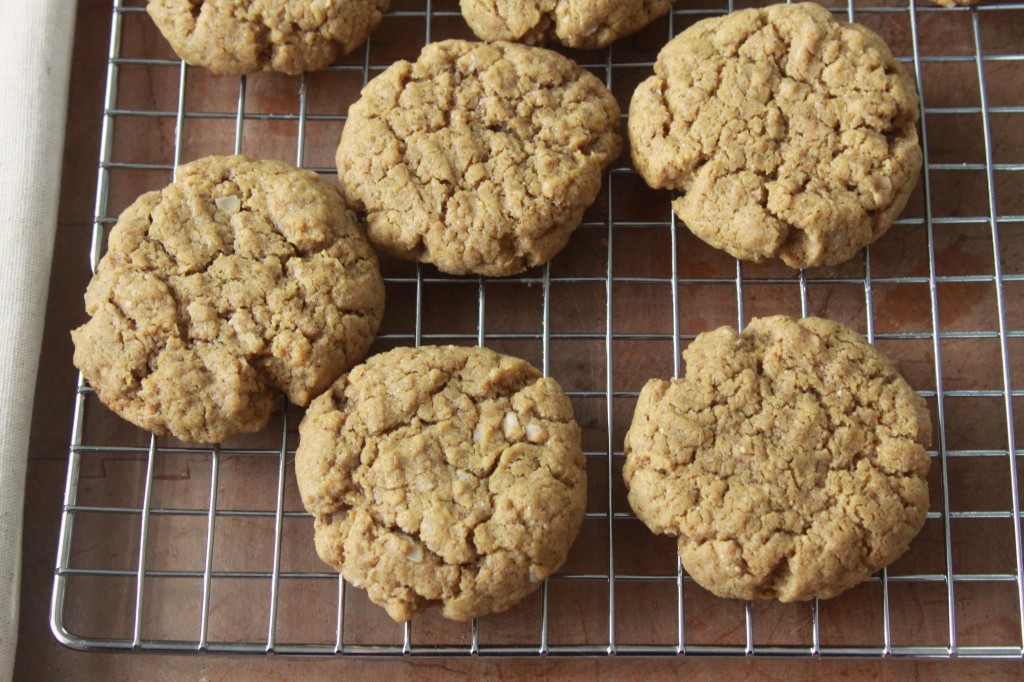 I guess some of that simplicity-seeking has translated into my cooking at home, too. I've been baking with less sugar, imagining that's probably the way that my grandma baked living on the farm all those years ago. It's been nice, in this era of hyper-sweetened desserts, to sit down and enjoy a really simple, lightly sweet cookie that tastes like something you could eat every day rather than something you can only enjoy on a birthday or special occasion. And, I suppose, with each of these cookies only having 135 calories per cookie, you certainly could have one every day.

Gluten-Free Healthy Oatmeal Peanut Butter Cookies
Author:
Espresso and Cream
Ingredients
1 cup creamy natural peanut butter
¼ to ½ cup brown sugar (I used ¼ for lightly sweet cookies, use ½ C if you want sweeter cookies)
1 teaspoon baking soda
1 teaspoon gluten-free vanilla extract
¼ cup Chex gluten-free instant oats or other instant gluten-free oats of choice
2 large eggs
Instructions
Heat oven to 350F.
In a large bowl, combine all of the ingredients until well combined. Roll dough into 15 balls, a little more than 1-inch in diameter. Use a fork sprayed with cooking spray to press a criss-cross pattern into the tops of the cookies.
Bake on cookie sheet sprayed with cooking spray 8 minutes or until edges are set and just golden brown. Cool 5 minutes on baking sheet. Cool completely on wire cooling rack, about 10 minutes.