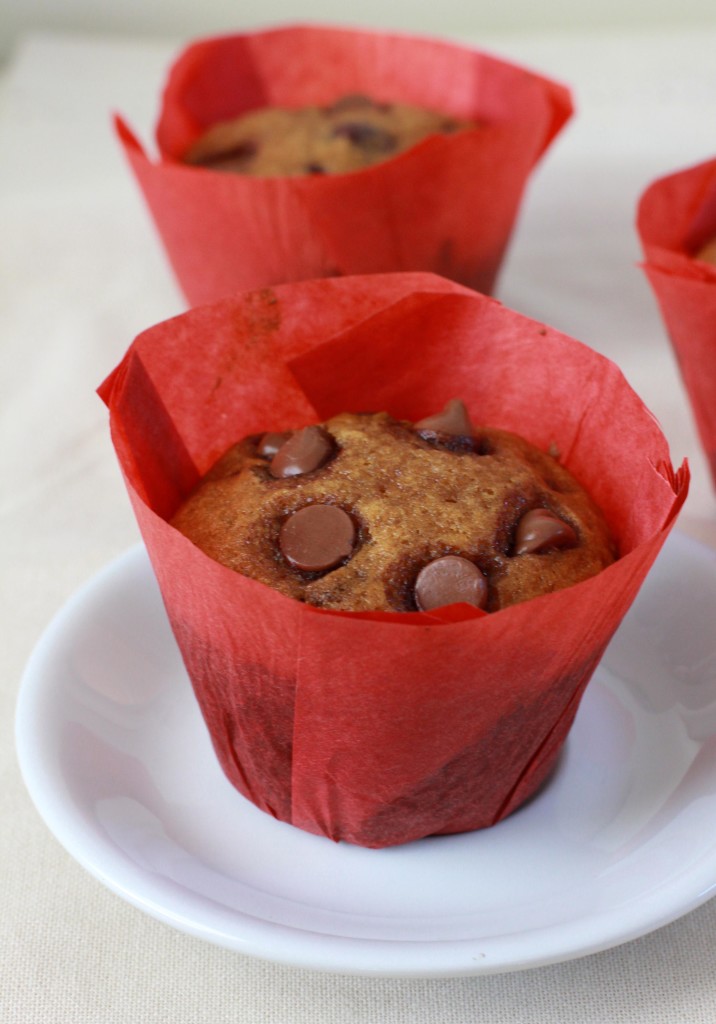 Happy New Year, friends! I think that in order to be accepted in the food blogger universe, I should really be sharing a recipe for salad, or a smoothie, or green juice. But since I can't stick to the rules, I'm breaking with convention and sharing a recipe for muffins, with lots of chocolate and pumpkin and a little bit of chai.
You see, I got a little carried away with holiday recipe testing but got behind on posting some of the recipes I meant to share before the holidays were over. So instead of saving these recipes for Feburary (after you've all ditched your diets and gone back to regular modes of eating) I decided to share them now.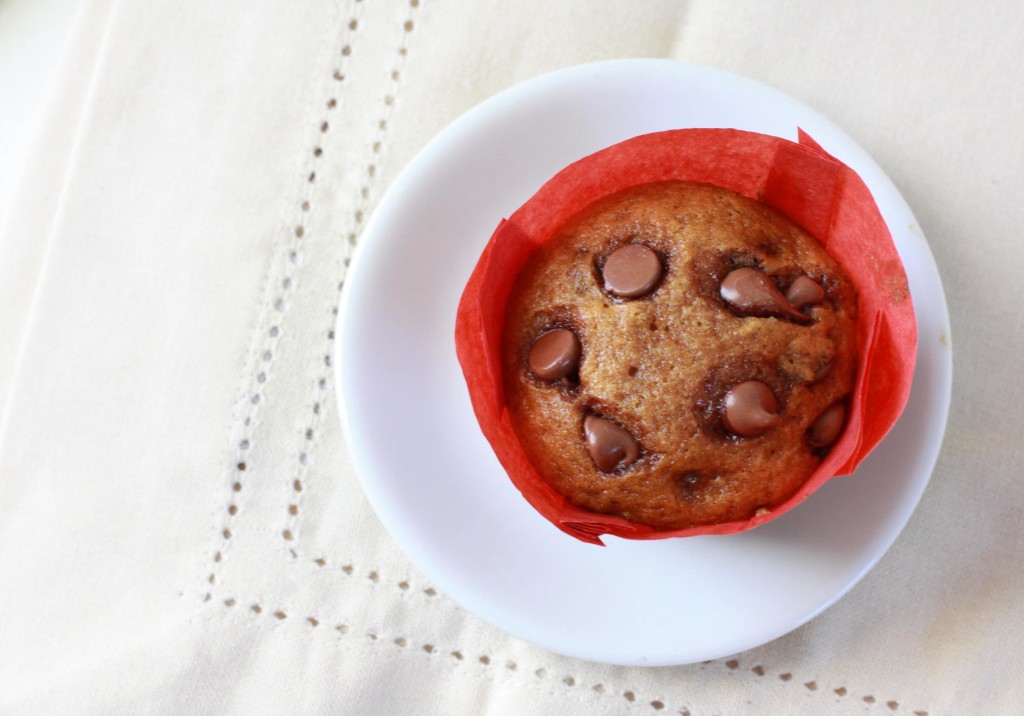 I will, of course, be sharing some recipes that are a little on the lighter side in the next couple weeks. But today is all about muffins. These little beauties are incredibly easy to make and have a ton of flavor thanks to the chai added into the mix. It's a quick way to add a lot of flavor without much fuss. Enjoy!
Triple Chocolate Pumpkin Chai Muffins
Makes 12 muffins
Ingredients
1 1/2 cups all-purpose flour
1 teaspoon cinnamon
1 teaspoon baking soda
1/2 teaspoon salt
1 1/4 cups sugar
3/4 cup canned pumpkin puree
2 eggs
1/4 cup oil
1/4 cup chai concentrate
1/4 cup semi-sweet chocolate chips
1/4 cup milk chocolate chips
1/4 cup dark chocolate chips
Directions
Heat oven to 350F. Line 12 regular-sized muffin cups with paper baking liners.
In large bowl, stir together the flour, cinnamon, baking soda and salt until well combined. Make a well in the center of the flour and add the pumpkin, eggs, oil and chai concentrate. Stir until wet ingredients and dry ingredients are well combined. Stir in the chocolate chips. Spoon batter into muffin liners. Bake 22 to 24 minutes or until a toothpick inserted in the center comes out clean.
Happy Baking!
Madison