Before I go any further, thank you all so much for your sweet comments, e-mails and words regarding my last post. I appreciate each and every one of them and writing about our experience was extremely good for me. I can only hope it helps someone else who is going through something similar down the road. I plan to respond to each and every comment and e-mail if possible, but it may take some time. Since I have been traveling for work the last five days, I've gotten a little bit behind. Thanks in advance for your patience!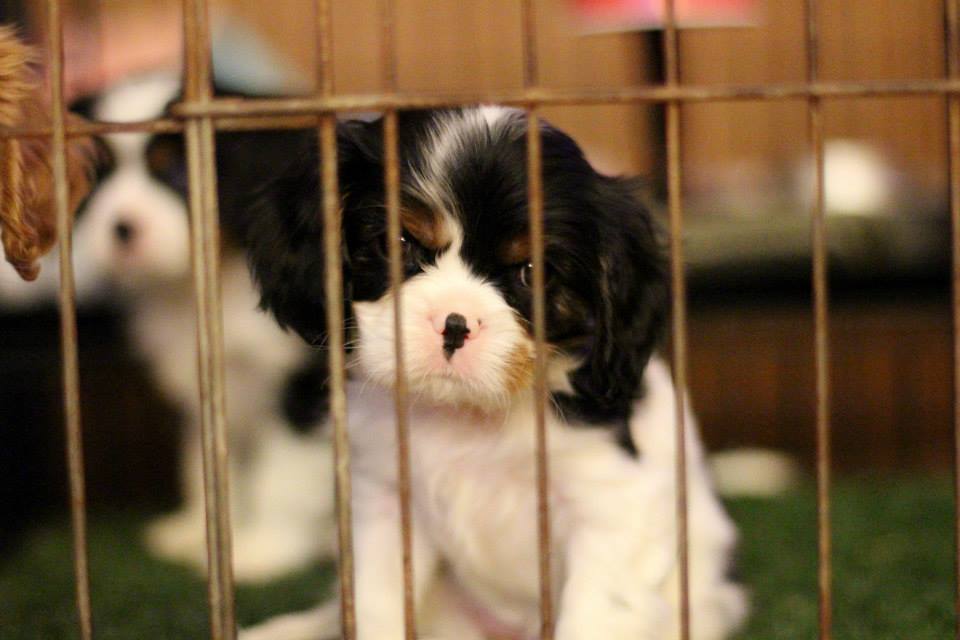 Photos Courtesy of Jodi Grages Menke
I have some extremely exciting news to share with you all today! We are adding a new member to our little family, a little King Charles Cavalier Spaniel named Pippa! For a while now we have thought about getting a second Cavalier, but we wanted to make sure that the timing was right and, more importantly, the actual puppy we got was the right dog to add to the mix.
Nutmeg, as you probably already know, is extremely mellow and calm and loves to cuddle and be loved on. We were looking for a puppy who had a similar calm and thoughtful temperament who would make good company for Nutmeg. When a reputable breeder near our home had a litter of puppies that would be ready to go to their new homes come December, we decided to go take a look at the litter in case there was a dog that seemed like a good fit for our family.
Immediately we were won over by little Pippa. She was the smallest of the litter, less rowdy than some of her boisterous siblings and had the sweetest little face. When we first met her, she cuddled in our arms forever and seemed content to just stare at us. After taking some time to think things over, we put down a deposit and made her ours! She will be coming home with us on December 17th, but until then we are allowed to go visit as much as we like. I can assure you we have been taking full advantage, and we'll even be able to bring Nutmeg in a couple weeks to meet Pipp!
Get ready to be overwhelmed with puppy pictures in the coming months….