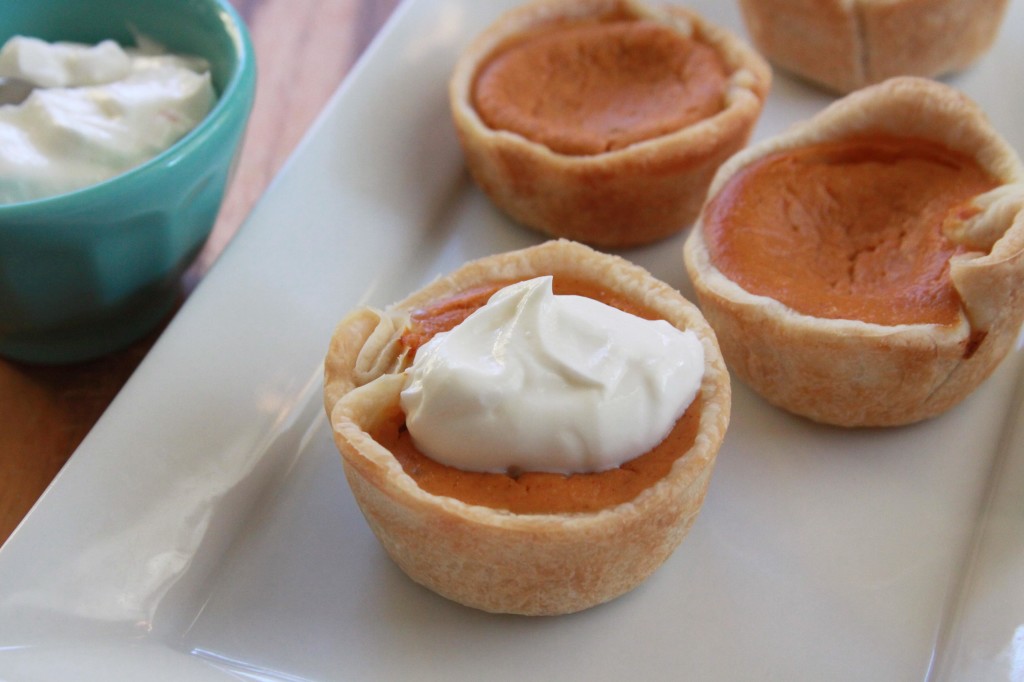 Thanksgiving is right around the corner! Although it is a week later than usual, I feel like this year Thanksgiving kind of snuck up on me out of nowhere. Usually I stick to a very strict policy that there are no Christmas decorations up until after turkey day, and absolutely no listening to Christmas music, either. But this year I've broken with convention and have our house fully decorated for Christmas. We even listened to Christmas music while putting up the tree. That said, I feel like Thanksgiving has gotten a little less attention this year than in years past.
I've been seriously slacking in the recipe department lately. Those of you who read Espresso and Cream solely for the recipes (this is a food blog, after all) are probably read to stop reading! I promise that although I've shared very few recipes here over the last few weeks, I've been developing more recipes than ever before, both at work and for a few side projects related to the blog. It's been fun, but I've also missed sharing recipes with you all.
So today, I wanted to share a few of my favorite recipes that I've developed for Thanksgiving/holiday season. If you're still looking to flesh out your Thanksgiving menu or already looking to December holiday parties, I would highly recommend all of the recipes below!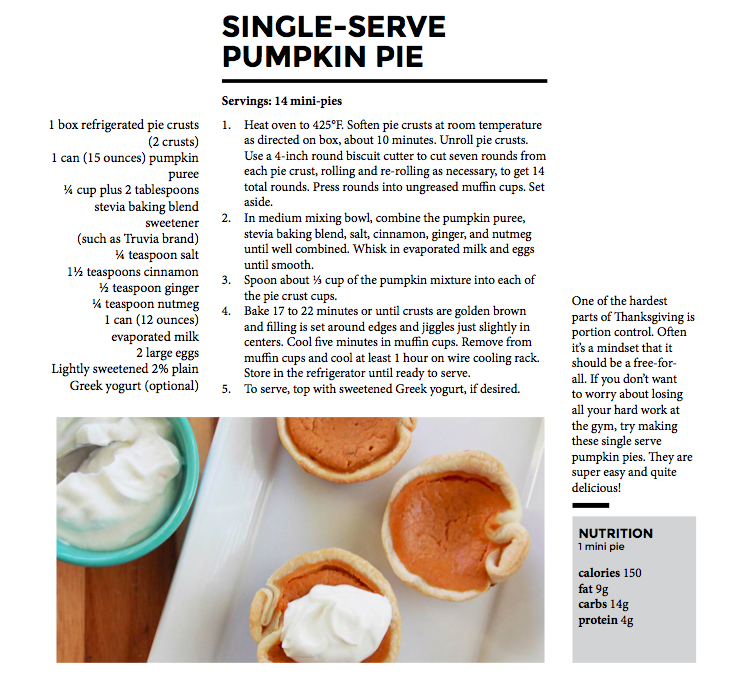 The first project worth noting is for those of you looking to eat a little healthier this holiday season. I worked with Anytime Fitness for the second year in a row to develop three Thanksgiving recipes that keep portions and calories in check. That includes the mini pumpkin pies (above) garnished with a Greek yogurt "whipped cream" that are perfectly portion controlled and only 150 calories per pie. For the recipe, follow THIS LINK to download the Anytime Fitness Holiday E-Book.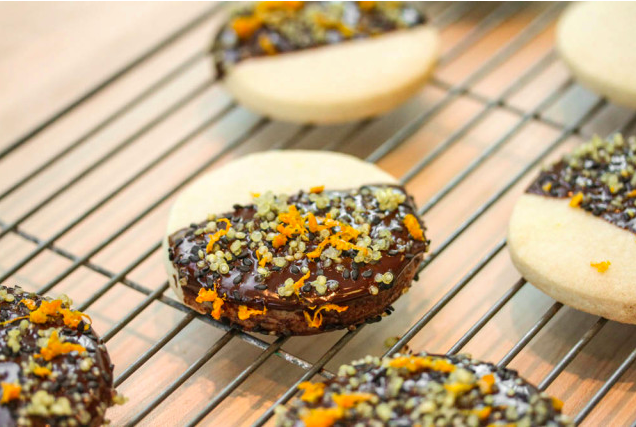 Already looking for cookies to make for a cookie exchange or holiday party? I worked on these amazing Crispy Quinoa Shortbread Cookies for the Tasteseekers Kitchen Blog (the blog published by The Kitchens of General Mills aka my workplace) that would be a great addition to any cookie platter.
Can't get enough Pumpkin? Either can I! Here are a few favorite recipes that you just have to try:
Pumpkin Spice Latte Pie 
Slow-Cooker Pumpkin Swirl Cheesecake 
Three ways to use Pumpkin Spice Latte Mix
Not a fan of pumpkin desserts? That's okay, too. I have worked on some really fun recipes that don't contain pumpkin, too.
Peppermint Mocha French Silk Pie
Mini Malted Milk French Silk Pies 
Salted Peanut and Marshmallow Pie 
Appetizers are always so difficult, don't you think? Here are a few quick and easy apps that pack a ton of flavor:
Cheesy Spinach-Artichoke Bites 
Mozzarella Stuffed Pretzel Bites with Jam
Crispy Buffalo Chicken Poppers
Happy Thanksgiving, friends! I'll be taking some time off work, but I'll be popping back in later in the week to share what we ate for Thanksgiving. I'm so very thankful for each one of you!
Madison