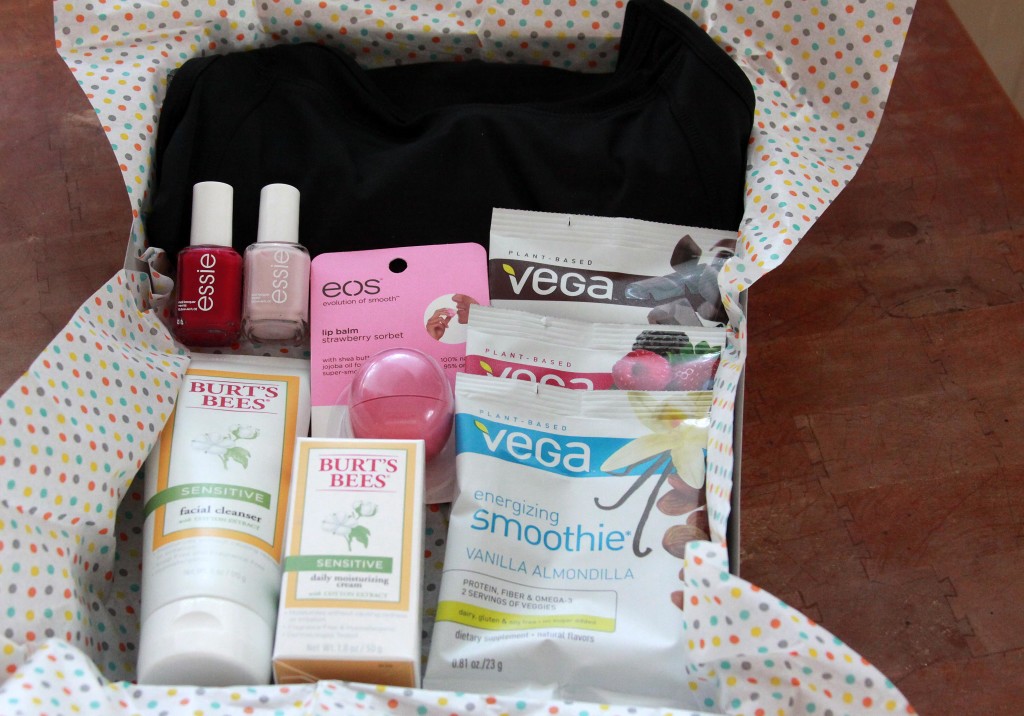 This past weekend I had so much fun putting together a box of some of my current favorite things for last week's giveaway winner, Julia. Since it's been a while since I shared what I've been loving in beauty, health and fitness, I figured I would snap a few photos of what I put in Julia's giveaway box. It's pretty hard to go shopping for your favorite things knowing you are going to give them all away. I wanted to keep everything for myself!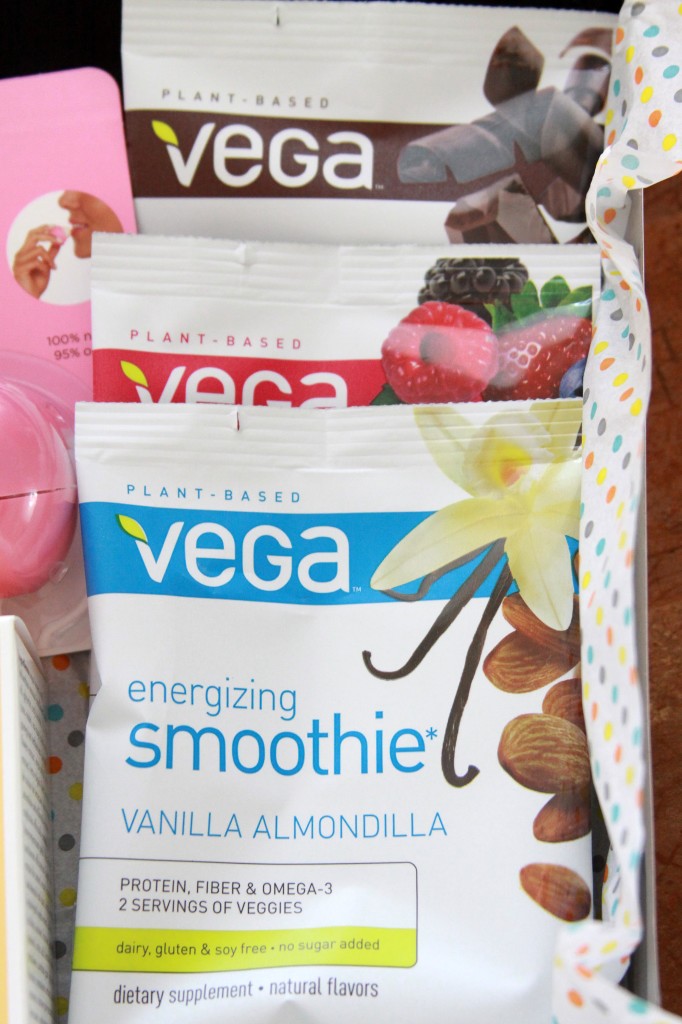 1. Vega Energizing Smoothie Packets
These vegan protein/energy packets have been an obsession of mine lately, especially the Vanilla Almondilla flavor. While I'm not vegan, I really love the fact that this powder is made with pea protein and contains no dairy, gluten, soy or sugar. It may sound like these packets can't possibly taste good, but you would be wrong. I could easily enjoy one of these packets blended with almond milk and ice for dessert. I'm already planning to take a few of these packets with me every time I travel going forward.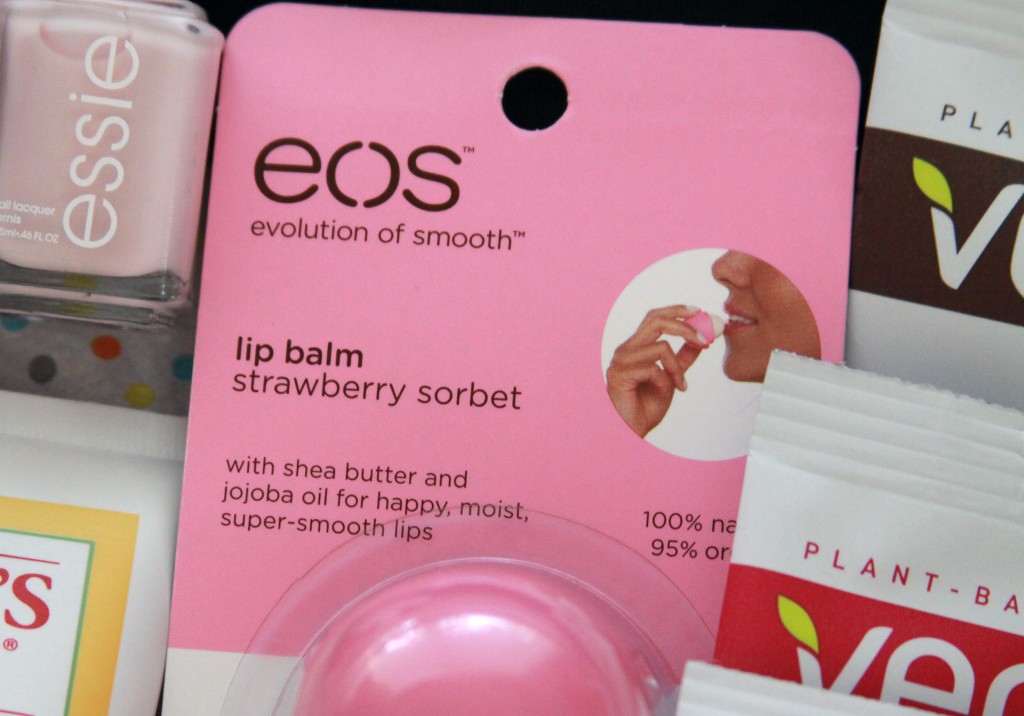 2. EOS Lip Balm
This isn't exactly a new product, but I love it just the same. I suffer from super chapped lips most of the time and am always looking for products that can keep my lips moisturized and smooth. This balm delivers big time.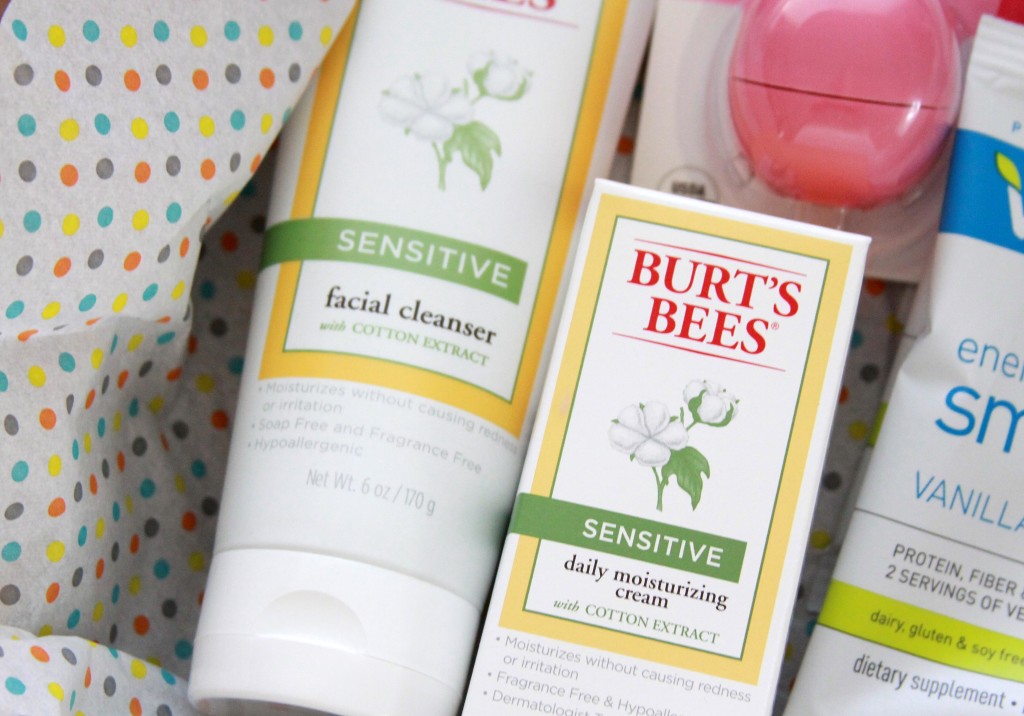 3. Burt's Bees Sensitive Facial Cleanser and Daily Moisturizing Cream
I've been trying to incorporate more natural, gentle and/or organic items into my skincare routine. I would never have described my skin as "sensitive" but I decided to try it anyway. Although it is geared toward sensitive skin, I found it works great for my combination skin that tends to be oily and acne prone in some spots and dry and flaky in others. It's affordable, gentle skincare that's totally addictive.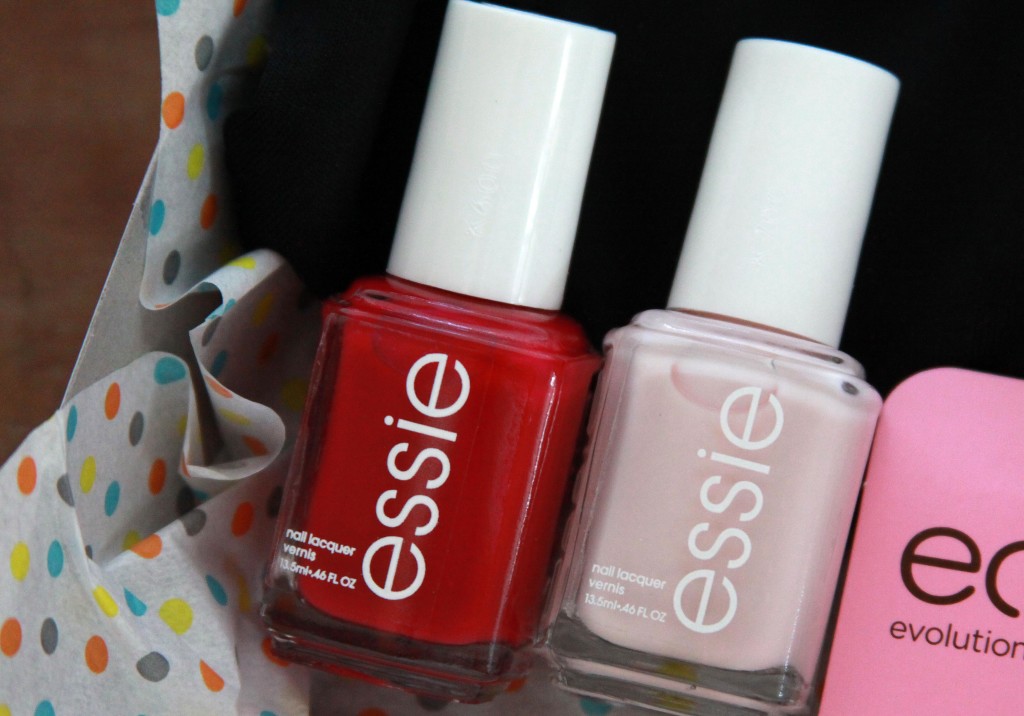 4. Essie Nail Polish
I rarely wear a bright color on my fingernails since I am working with my hands all day and hate the look of chipped polish. Instead, I opt for a neutral color, like one of my favorites from Essie. My toes, on the other hand, are always covered in a bright color. I've been gravitating toward darker colors, perhaps because fall is right around the corner.
5. Target Workout Gear
I love Lululemon, but I find it really hard to swallow their prices, especially when it comes to workout tanks. So when I found these cute tanks from Target (that look a lot like Lulu tanks) I was so excited. They wear well, look great and are super comfortable while working out.
What items are you loving lately? Any new beauty or fitness products that you have recently discovered?
Madison