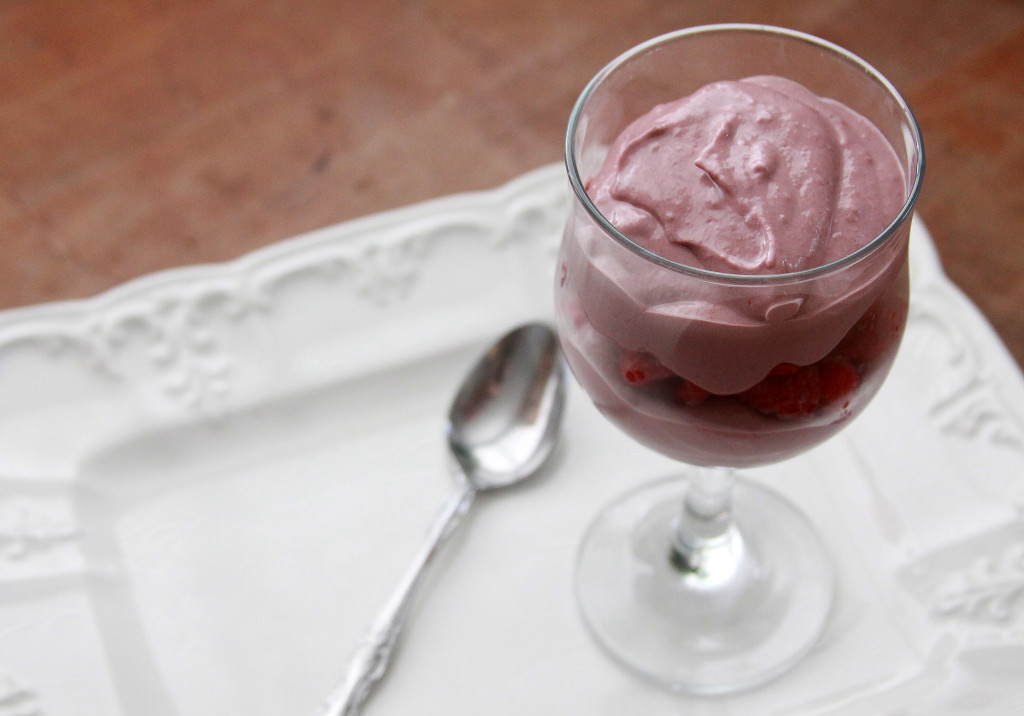 Friends, I have great news for you. You can enjoy a huge chocolate pudding parfait for a little more than 100 calories per serving. Sound like a dream? I had to do a double take myself when I finally discovered a dessert that was vegan, gluten-free and had no added sugar.
For those of you who don't like tofu, or hate the idea of eating tofu in sweet form, I can promise you that you won't know the tofu is in this dish. The key to getting creamy pudding-like texture without the tofu taste is to find silken firm tofu, which is different than regular firm tofu. The silken variety has a milder taste and blends more seamlessly into this dish. I made the mistake of using regular firm tofu the first time around and just barely managed to swallow each bite.
I have found silken firm tofu in the non refrigerated section of my local Trader Joe's, but have seen it in other stores as well.
So, while this might not take the place of a cookie when you are truly craving something decadent, it will totally hit the spot on a regular weeknight when you are looking for a dessert that is tasty but totally healthy. And packed with protein, too!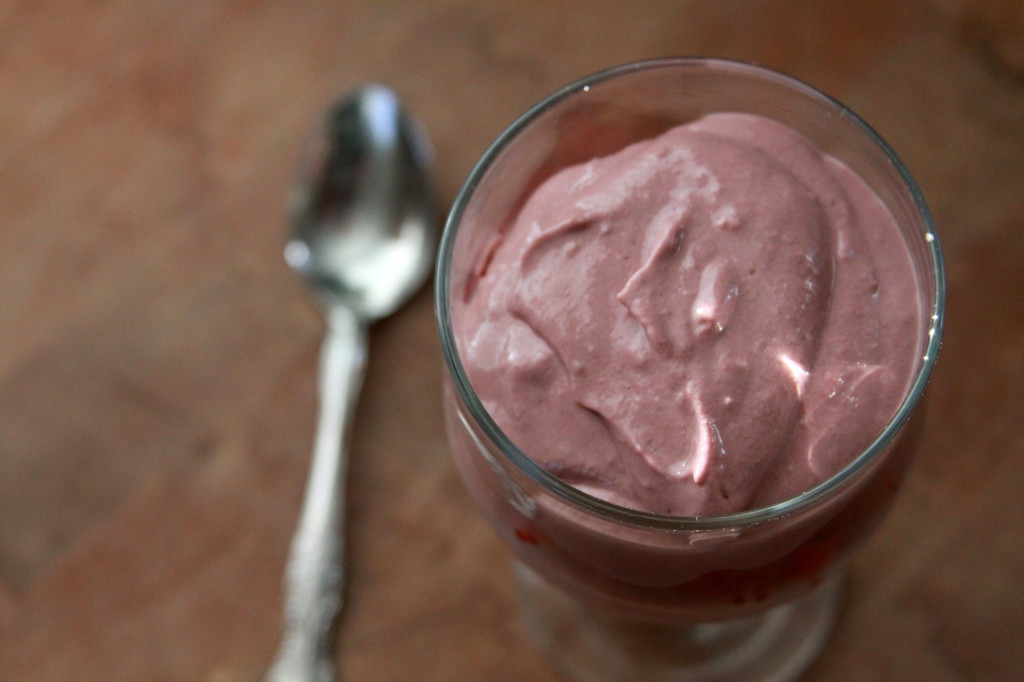 Chocolate-Tofu Pudding Parfaits with Raspberries
Makes 2 servings
1 block silken firm tofu
1/4 cup cocoa powder
2 to 3 tablespoons non-dairy milk (can use cow's milk if desired)
1 teaspoon vanilla extract
3 to 4 packets stevia (can use sugar if desired)
Frozen thawed raspberries or fresh raspberries
Directions
Combine all the ingredients except the raspberries in a food processor. Process until completely smooth, scraping down the edges as necessary. Transfer to a bowl and refrigerate until ready to eat. To serve, layer the pudding with the raspberries.
Happy cooking!
Madison