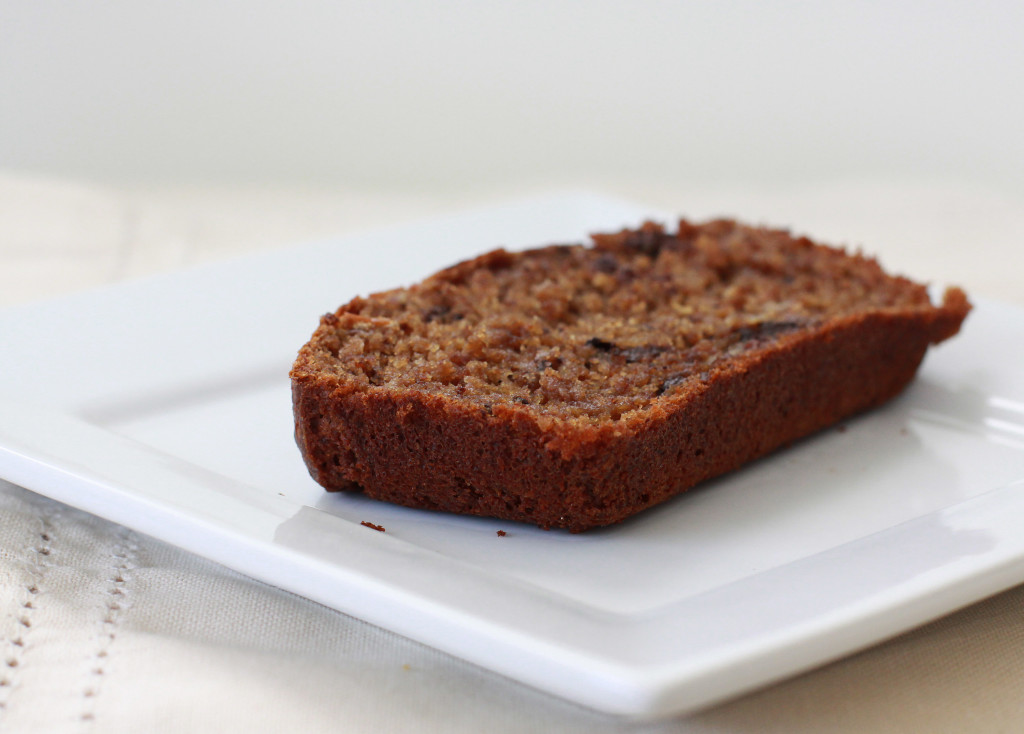 We've been switching up our Sunday routine a little bit around our house over the last month or so. You see, mornings are our favorite time of the morning, specifically lazy mornings that include sweat pants, copious amounts of coffee and something a little sweet and extra special for breakfast. The church we've been attending has a Sunday night church service for young adults and young families so we've been taking things pretty easy around here Saturday and Sunday morning. I swear it makes our weekend feel longer.
Last week I bought way too many bananas at the grocery store. I can't ever seem to get the number of bananas right each week. One week we run short, the next weekend I buy too many. This week was one of those weekends where I found myself with bananas that were a little over ripe. I froze a couple for smoothies throughout the week, then decided it had been too long since a batch of banana bread had been made. Of course I wanted to mix things up and do something I hadn't done before. I've made plenty of loaves of banana bread, whole wheat even, and I've made a few versions of chocolate chip banana bread. But I've never made chocolate banana bread until this past weekend.
Joe, being the diligent taste tester that he is, had a slice straight from the oven. Then another for good measure slathered with butter. And another two slices the following day. This stuff is seriously delicious. I found my initial inspiration from Martha Stewart's recipe for Banana-Chocolate Bread, though my end result only vaguely resembles Martha's recipe. I used whole wheat flour instead of all-purpose, cut the sugar way back and added cocoa powder and almond flour for texture and flavor.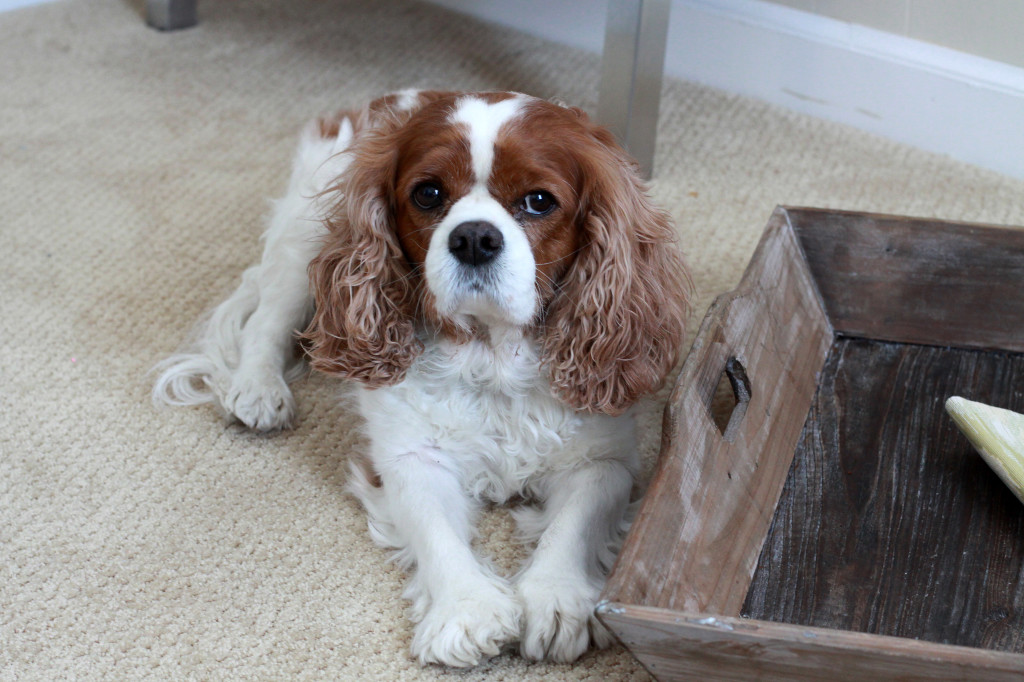 Nutmeg, who desperately needs a haircut, showed remarkable restraint while I photographed this bread. She asked that I put this photo up as proof of her good behavior. I obliged.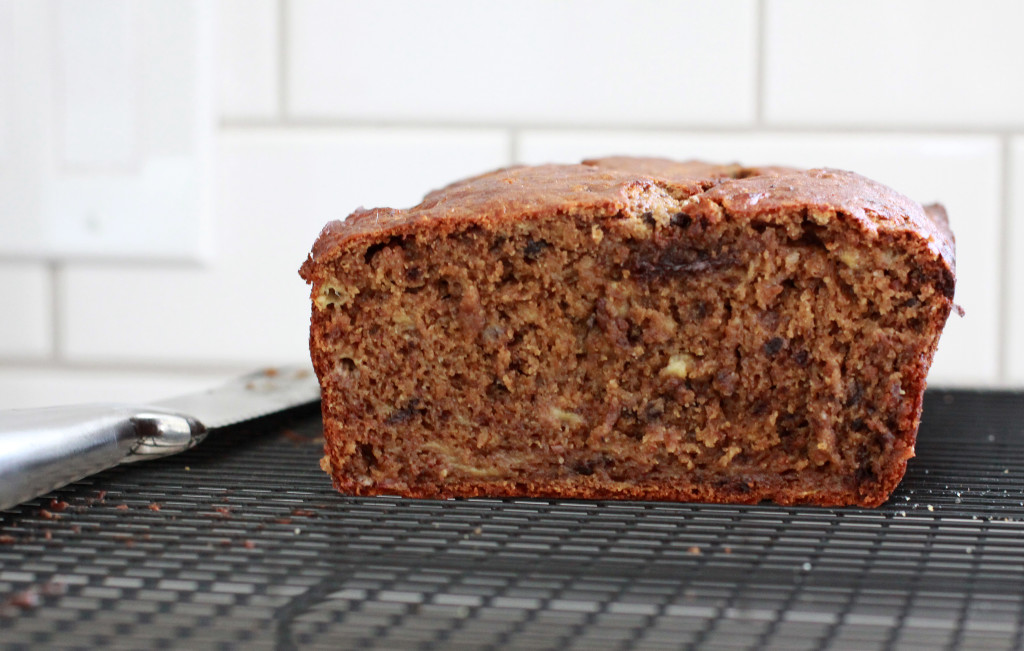 Whole Wheat Chocolate Banana Bread
Despite the more healthful ingredient list, this loaf is incredibly decadent and rich thanks to the hearty whole wheat flour and an abundance of mashed bananas. I've found that I can save a lot of hassle when mashing the bananas by putting them in my mixer and beating them with the paddle attachment for 30 seconds or until smooth. If you don't have almond meal on hand, feel free to substitute additional whole wheat flour for the almond meal. The resulting loaf should turn out equally delicious.
Ingredients
*1 stick butter, softened
*4 medium over-ripe bananas, mashed
*2/3 cup sugar
*1 teaspoon vanilla extract
*1 teaspoon baking soda
*1/2 teaspoon salt
*2 large eggs
*1 1/3 cup whole wheat flour
*1/3 cup almond meal
*1/4 cup cocoa powder
*2 oz semi sweet chocolate, finely chopped (almost shaved)
Directions
Preheat oven to 350°F. Lightly spray a 9×5-inch loaf pan with nonstick cooking spray or butter. Set aside.
With an electric mixer, beat butter until smooth. Add in the bananas, sugar, vanilla, baking soda and salt and beat until well combined. Beat eggs in one at a time until just combined. In a small bowl, combine the flour, almond meal and cocoa powder and add to wet ingredients. Beat until just combined. Stir in the chocolate by hand.
Pour mixture into pan and bake for 50 to 60 minutes or until a toothpick inserted in the center comes out clean. Cool 5 minutes in pan.
Remove from pan and cool completely on wire rack.
Happy Baking!
Madison