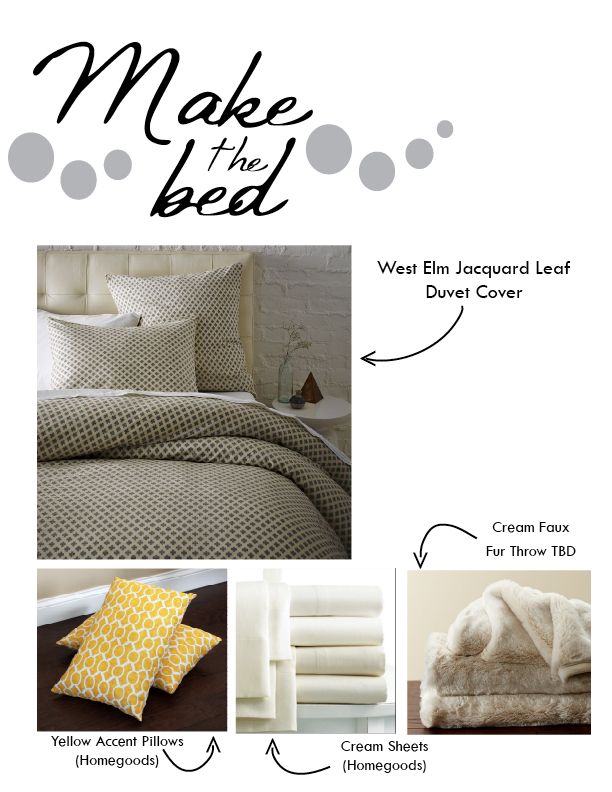 Today is the day, friends! This afternoon Joe and I are closing on our first home and will be homeowners by the end of the day. We are pumped, and nervous, and excited, and a thousand things in between. I realize there are plenty of things about home ownership that are less than glamorous, but for now, we are focusing on all the pretty, sparking and wonderful things about owning a home. For the first time since we have lived with our parents, we will have a yard, a place for guests to stay when they visit, and plenty of room to entertain. Did I mention I'm excited?
Over Christmas Joe's parents gifted the girls of the family with money to be spent toward specific items they knew we needed. Money for new makeup for Amber, work clothes for Ali and home decor items for me. Since Joe and I have lived in a small space for quite some time, we don't have much stuff. It's a blessing to not have anything unnecessary, but it also means we will be buying some items for our new, larger space.
We're planning on using our current bedding for the new guest bedroom, so I decided to use my money from Joe's parents to outfit our master bedroom. My style is all about neutrals and patterns with a few pops of color thrown into the mix. And the look for our master stays in line with that ideal. We started by selecting a patterned duvet cover and shams from West Elm and paired it with cream sheets from Homegoods. I layered on two yellow patterned pillows from Homegoods as my pop of color. I realize they look a little crazy with the patterned duvet, but I think it will all come together in the end. And since we usually keep the house pretty cold at night while we sleep, I'm in search of a cream colored faux fur throw to tie the whole look together.
I'll be checking in with you after the weekend to show you a few pictures of the new place and the progress we made over the weekend. My mom is coming into town to help us for a few days and I think we're all going to be knee-deep in paint!
Madison