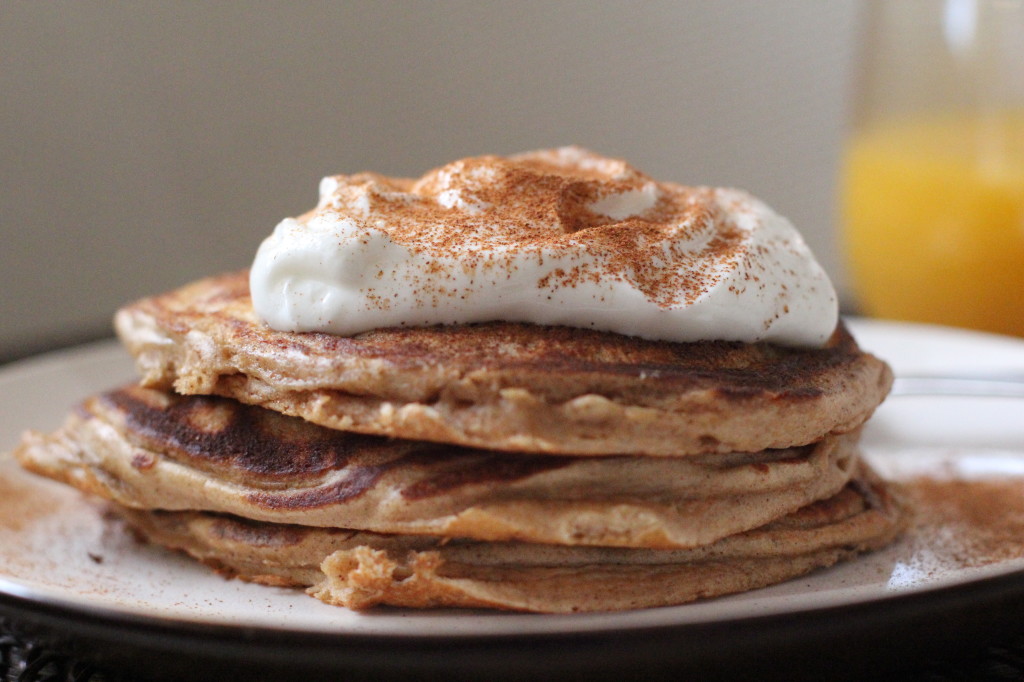 Is today Saturday? Because I'm really starting to lose track of what day it is. This whole vacation for two weeks is hard to get used to, but I can't say I mind it. We've been having a great time with family, and even managed to take a few family photos for my mom's New Year's card. With the snow coming down and the horse in the background, I think they turned out pretty darn great.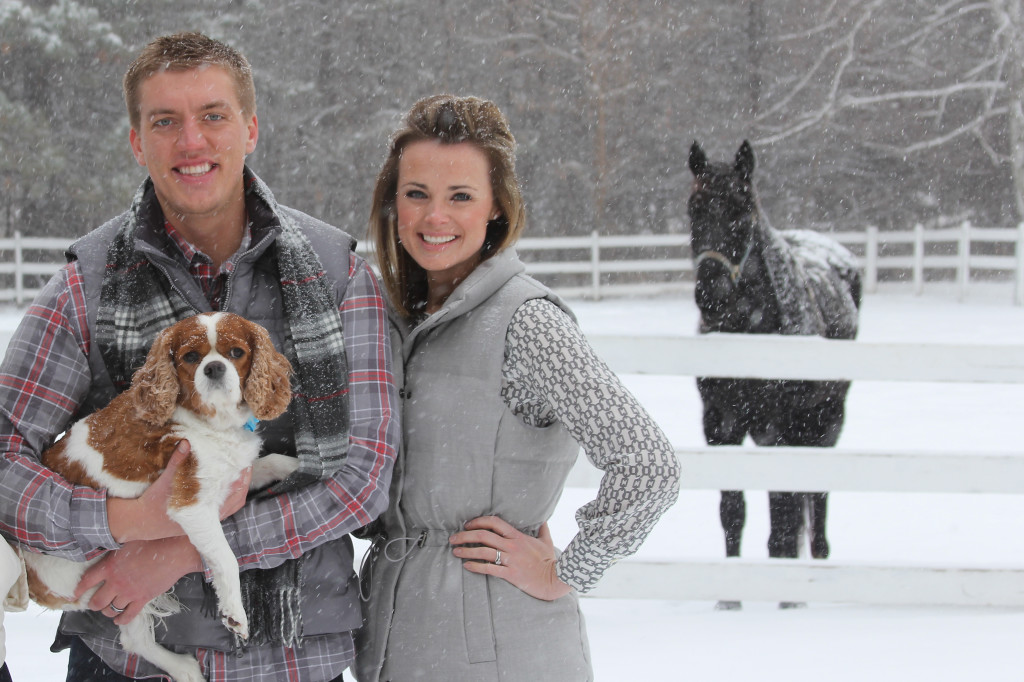 I've also had plenty of time to be in the kitchen and cook. Right after Christmas I got a belated holiday gift when a box of Chobani arrived at my doorstep. I knew the yogurt was on its way, but it as still a fun box to open up. Of course, I got to cooking with my assorted Chobani right after it arrived. Since I've had a little extra time on my hands to cook breakfast, I made pancakes with a mix of quinoa flour and all-purpose flour.
For what it's worth, my mom said they were some of the best pancakes that she has ever had. Although she is my mom, so I think she might be a bit biased. But I did really like the flavor the quinoa flour added to these pancakes. I ate one for breakfast topped with almond butter and Greek yogurt and was absolutely stuffed for hours to come. And if you know me, that's certainly saying something!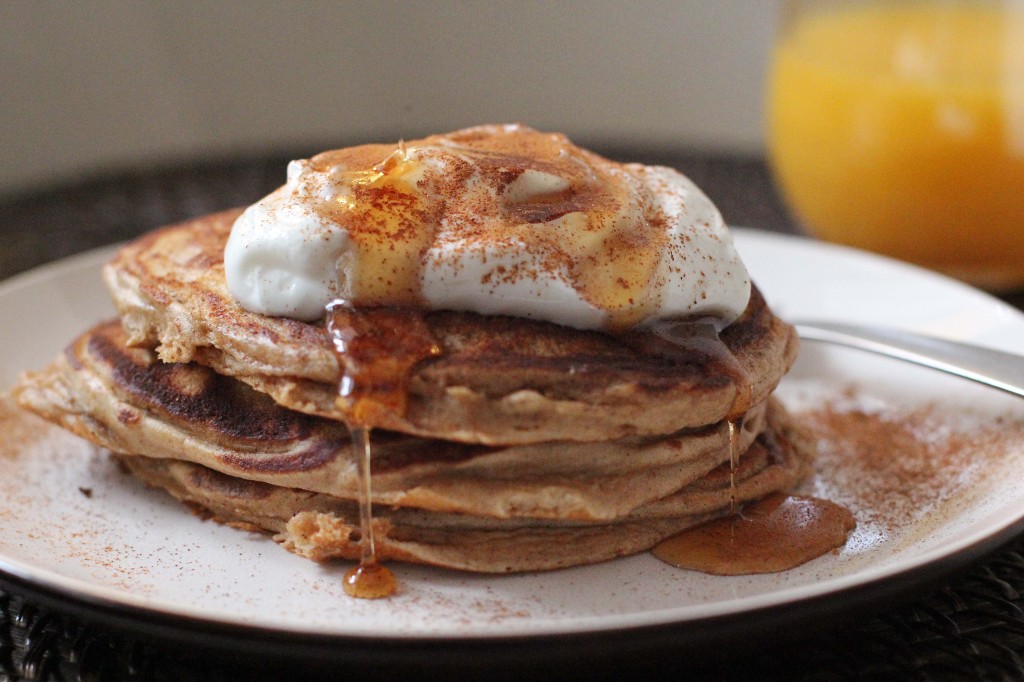 Quinoa Flour-Whole Wheat Pancakes with Greek Yogurt
Ingredients
*1/2 cup whole wheat flour
*3/4 cup quinoa flour
*1 teaspoon baking soda
*2 tablespoons sugar
*1/2 teaspoon ground cinnamon
*1/4 teaspoon nutmeg
*1 1/4 cups milk
*1/2 cup 2% plain Greek yogurt (I used Chobani)
*1 teaspoon vanilla extract
*1 large egg lightly beaten
*Butter for the skillet
*Additional Greek yogurt and maple syrup, if desired
Instructions
*In a large bowl, combine the flours, baking soda, sugar, cinnamon and nutmeg. Stir until well combined. In a second bowl, combine the Greek yogurt, vanilla extract, milk and egg. Stir until well combined. Add the wet ingredients to the dry ingredients and stir until just combined.
*Preheat a skillet to medium heat. Lightly grease the skillet with butter.
*Spoon batter by 1/3 cup at a time into the preheated skillet. Cook for 3 to 4 minutes or until bubbles appear at the surface of the pancakes. Flip and cook 1 to 2 minutes more. Transfer to a plate. Top with Greek yogurt and drizzle with maple syrup, if desired.
Happy Cooking!
Madison