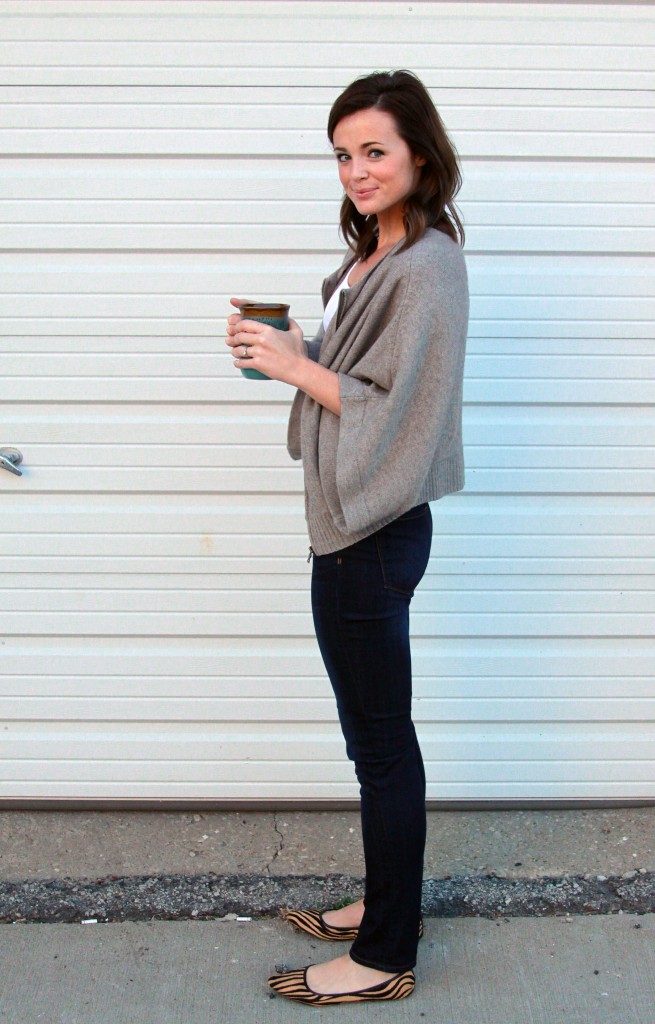 Sweater: Sort of Similar | Jeans: Banana Republic Outlet | Tank: Banana Republic Outlet
When Joe and I got engaged almost two years ago in NYC, I decided I needed to purchase something while I was there as an everyday reminder of the amazing weekend and our engagement. My sister-in-law, Amber, and I did some shopping and I came up with this cashmere sweater. At the time, I knew it was comfy, but wasn't sure how much I would wear something so slouchy and unstructured, considering I love blazers and dresses so much. But I feel in love with this sweater, which I throw on top of pretty much everything in my closet, from skinny jeans and a white tank to slim-fitting dresses with brown leather boots.
And I can't go without mentioning the thank, too. These photos doesn't really do it justice, but I have this tank top in black and white. It can be worn either way, so you have the option of a v-neck or crew-neck and the material is just stretchy enough to fit well while being thick enough to flatter without showing too much. Finding a good white tank is hard, and this one fits the bill.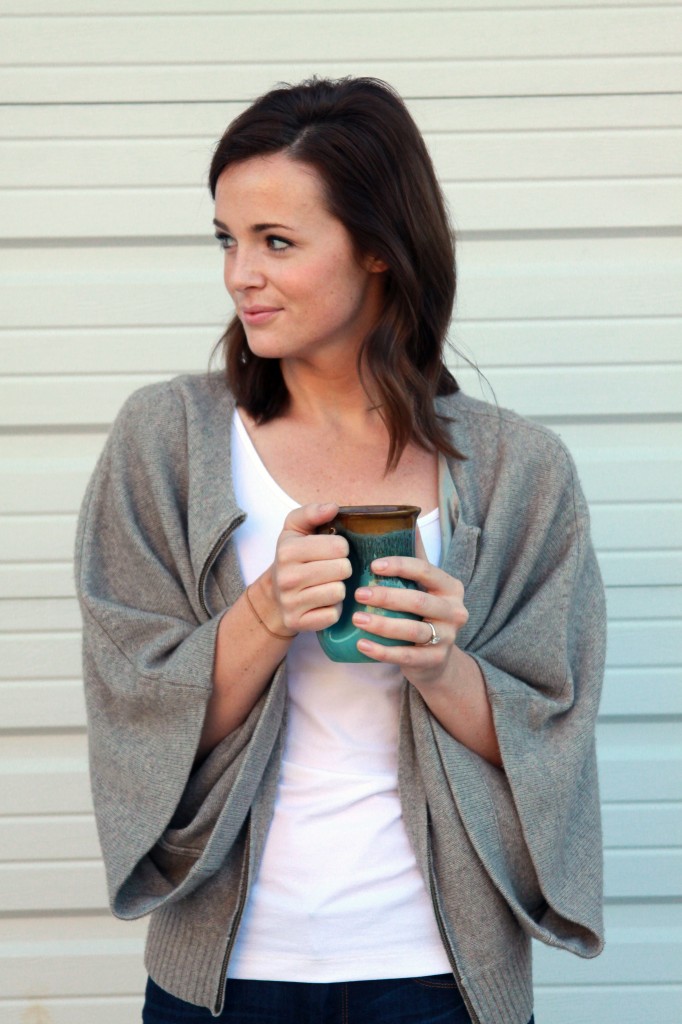 Madison