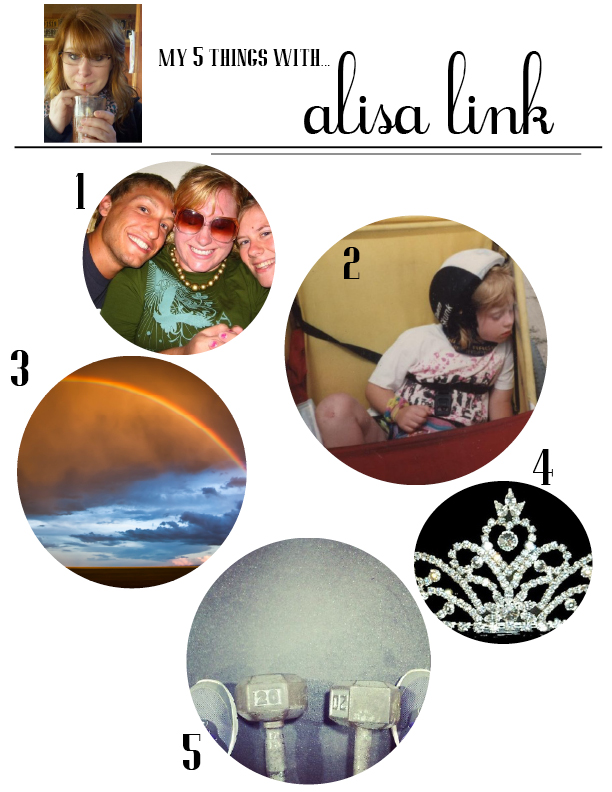 WHO: Alisa Link
WHAT: Social Media and Website Guru for Channel 13
WHERE: Iowa
BLOG:  http://chantillylacealisa.blogspot.com/
Hello! My name is Alisa and I work for Channel 13 in Des Moines.  I do their social media and website content.  I've lived all over, in Chicago, New Orleans, and now I'm back in my home state, close to my family, and loving all that Des Moines has to offer for us yuppies.  Here are just a few of the things that make me feel beautiful:
1. Laughing: I cry A LOT, I mean like State Farm commercials and Susan G. Komen ads… but I also laugh a lot.  I guess you would say that I'm emotional.  I love making jokes, I was even named "class clown" in my Spanish class in high school… but my teacher later eluded that it was because I talked so much and didn't really pay attention in class, and that was a nice way of saying she didn't like me. I just like the way my eyes crinkle when I smile, I like a good gut-busting chat with my best friend, and I love the little things that my boyfriend does to make me giggle.
2. Bike Riding: I love riding my bike, and I'm pretty good at it.  I have been riding long distances ever since I was a little kid, and it just takes me back to Saturday morning rides as a little kid to Casey's (20 miles away) with the promise of a sprinkle doughnut half way through…  RAGBRAI was always my summer vacation, and last year, I rode RAGBRAI by myself for the first time, and it was one of the biggest accomplishments I've ever tallied, both physically and mentally.  I'm working on my running, but I know I can keep up on two wheels.
3. My Promise: When I was in college, my relationship with God was always up and down, but during a particularly "up" time, I sensed that God made me a promise that I would be an "amazing woman".  I've always held onto that when I've felt myself pulling away from Him.  I know that no matter what I do to try and plan my life out, God has a plan for me and I can't muck it up.  He promised me, and he doesn't just throw promises around.
4. Tiara: My grandparents have a tiara at their house that belongs to my aunt who was Rose Queen or something… But I ALWAYS put it on when I'm over there.  Something about the sparkles on top of my head makes me feel like a princess.  My little cousin would even put it next to my plate on the dinner table to mark where she wanted me to sit.
5. Cardio Rotation class at the Y:  I have been taking this butt-kicking class at the downtown Y for over a year now.  It's one of the toughest classes at the Y. Fit men and women alike take the class, and are drenched in sweat, lying on the floor begging for mama after it. When I started, I was using the lightest weights, I would pretend to check my phone when I was tired, I could finish about half of each workout, and I would be sore for DAYS after. Now, I take heavier weights and make it through the whole workout without pretending I'm coughing so hard I need to get a drink.
Thanks for sharing, Alisa! If you want to share the 5 things that make you feel beautiful, please send me an e-mail (madisonjanemayberry@gmail.com) for more information! 
Madison