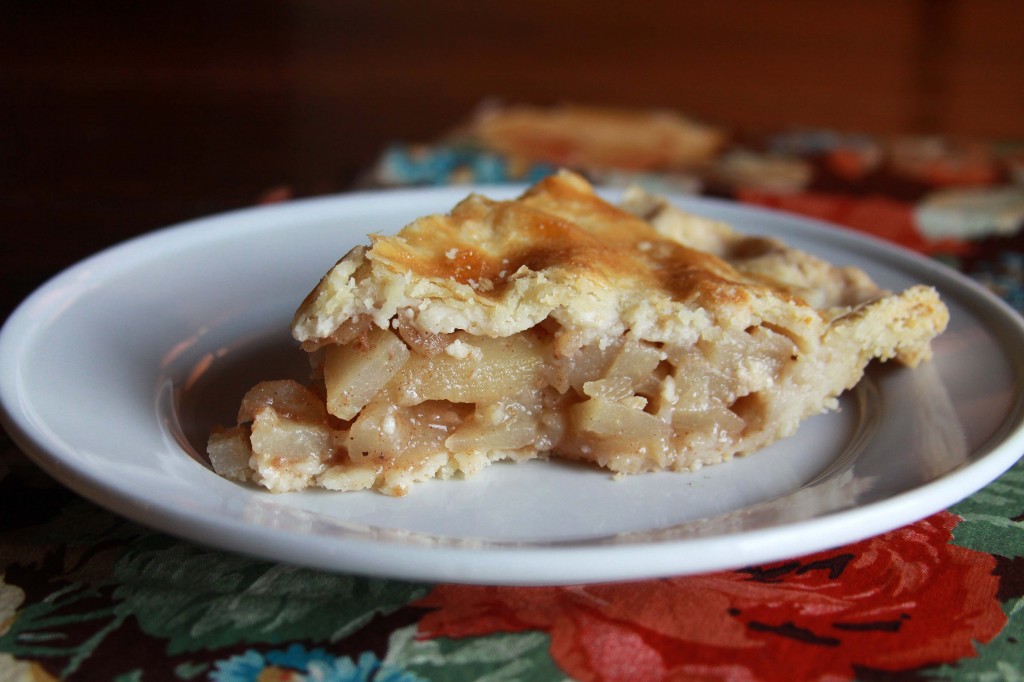 It's not often that I get the hankering to spend a few hours on the weekend making a pie, but when I do my husband is overjoyed. You see, when I asked Joe what type of cake he wanted for his birthday, he told me he wanted me to bake a pie instead. Is it any wonder that we had pie at our wedding instead of cake?
Since I'm a big believer in celebrating birthdays for the entire week leading up to the big day, I actually made two pies for Joe's birthday. This Cinnamon Pear Pie the week before the big day, and this Strawberry Glaze Pie a week later. And let me tell you, it was a whole lot easier to find good pears during September than good strawberries.
I love pears, so I surprised myself when I realized that I've never made a pear pie, though I've enjoyed a pear pie or two in the past. This pie turned out perfect, and it makes a nice change-up from the traditional apple pie that makes its way across blogs and kitchens this time of year. A word of caution to those who haven't made a pear pie before, make sure to select ripe pears that are fit for baking. The best pears to use are Bosc, Bartlett and Anjou, which will soften well during baking.
On another note, my dear friend Lauren is nominated for Martha Stewart's American Made Awards. Lauren recently started her own baking and catering business, Keep It Sweet Desserts, and her sweets are some of the best I've ever had. Seriously my husband hoards her blondies and treats them like gold. If Lauren wins, she will be awarded $10,000 to help her business grow! I would be so appreciative if you would take the time to vote for Lauren. You can do so HERE.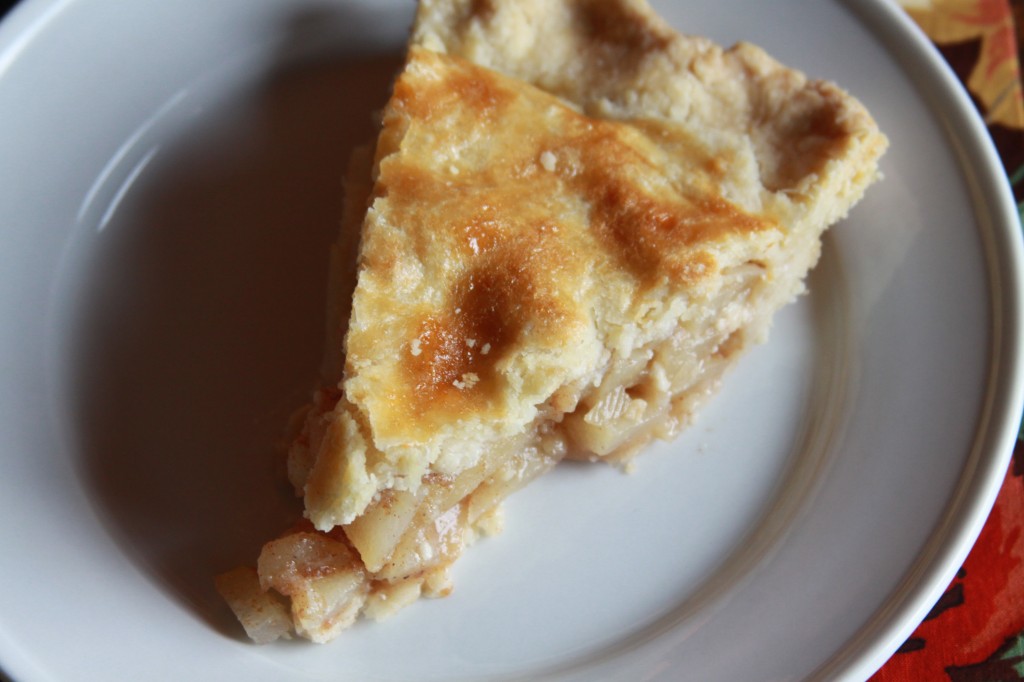 Cinnamon Pear Pie
Crust
*1 recipe your favorite pie dough for a double crust pie, prepared according to package instructions.
(I usually default to this recipe.)
Filling
*4 to 4 1/2 lbs. ripe pears, peeled, cored and cut into slices
*1 1/2 teaspoons ground cinnamon
*1/2 teaspoon nutmeg
*1/4 cup all-purpose flour
*1/2 cup sugar
*1 tablespoon butter, cut into small pieces
*1 egg white, whisked
*2 tablespoons milk
*1 tablespoon sugar
Instructions
*Preheat oven to 350°F. Roll out half the pie crust and place it in a 9-inch pie plate.
*In a large bowl, combine the pears, cinnamon, nutmeg, flour and sugar. Toss to coat evenly. Spoon pear mixture into the pie crust in pie plate. Place the butter pieces atop the filling. Roll out the remaining half of pie crust and place atop the pear filling. Pinch the edges of the two crusts together and crimp the edges with your fingers. Pierce the top of the crust with a fork a couple times to let steam escape.
*In a small bowl, combine the egg white and milk. Brush the surface of the pie crust with the egg/milk mixture. Sprinkle with the sugar. Cover the edges/crust of the pie crust with aluminum foil for the first half of baking to prevent over-browning.
*Bake for 50 to 55 minutes, removing the aluminum foil from the edges halfway through baking. Crust should be golden brown and filling should be bubbly. Remove from oven and let cook for at least 15 to 20 minutes before serving. Makes 8 servings
Happy Baking!
Madison