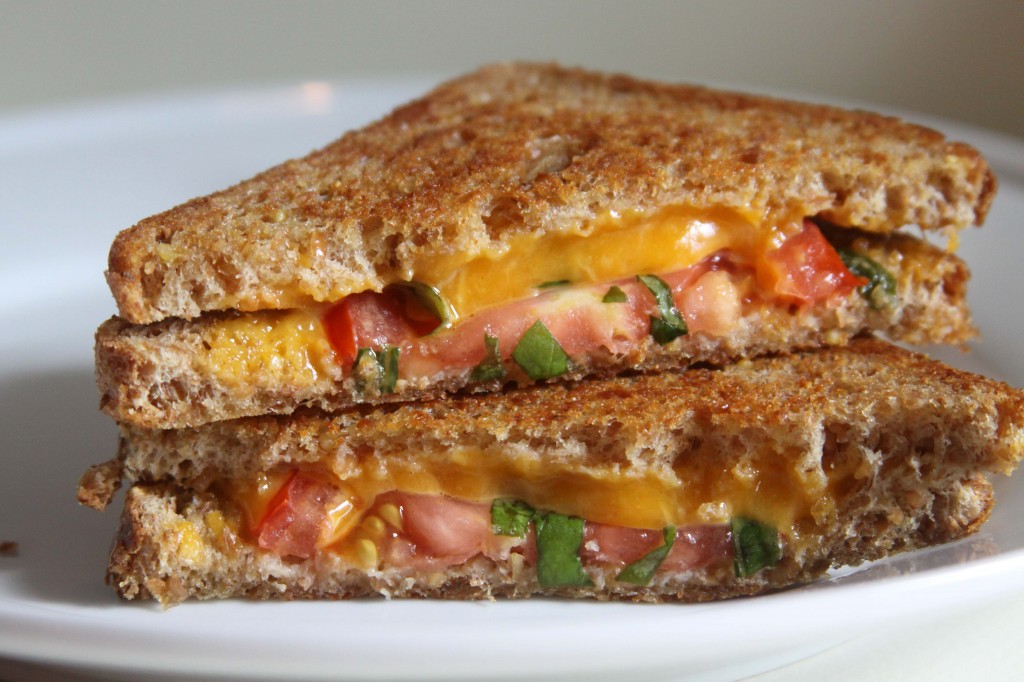 Last fall over Labor Day weekend, Joe and I went to visit my dad, step mom and little sisters in Idaho. They had just moved to Boise a month before our wedding, and it was the first time we got to go and see their new town and house. On one of the days there, we made the 2-hour drive through the mountains from Boise to McCall, an adorable little town tucked up away from Idaho's capitol. Since we stopped to take in the scenery and dip our toes in the river a number of times along the way, it took a lot longer to get to McCall than we had anticipated, and on our way back we were absolutely starving. Unfortunately, there aren't a lot of places to grab a bite between Boise and McCall, which is how we ended up at a place called Grandma's Homestead Restaurant in Cascade, Idaho.
The restaurant was everything it might suggest. A simple, straightforward menu with sandwiches, roast, burgers, and amazing looking pies and milk shakes. But make no mistake, there were no frills about this place. Since the vegetarian options were limited, I settled on a grilled cheese and tomato sandwich on whole wheat bread with french fries. Something about eating up in the mountains makes it seem okay to put a side of fried carbs with a main dish of carbs and cheese, right?
Maybe I've just been living under a rock, but grilled cheese and tomato sandwiches were not a part of my childhood. But something about the gooey, melty cheese with the crisp, fresh tomato made for an unbelievable sandwich.
This week, I recreated the sandwich at home for lunch one day. The only change I made was to add a little fresh basil to the mix to give it even more fresh, bright flavor. Joe was in love with this combo, as was I. And since it's so straightforward (you don't really need a recipe for grilled cheese, do you?) I'm going to keep the "recipe" as brief as possible.
Tomato Basil Grilled Cheese
Makes 1 sandwich
2 slices whole wheat bread
1 oz. cheddar cheese
2 slices tomato
Fresh basil, sliced
Salt and ground black pepper
Butter
Instructions
Place cheese, tomato and basil on once slice of bread. Sprinkle with salt and ground black pepper. Top with remaining slice of bread. Butter outsides of both slices of bread. Cook in a skillet or bake in the oven until golden brown. Eat.
Madison