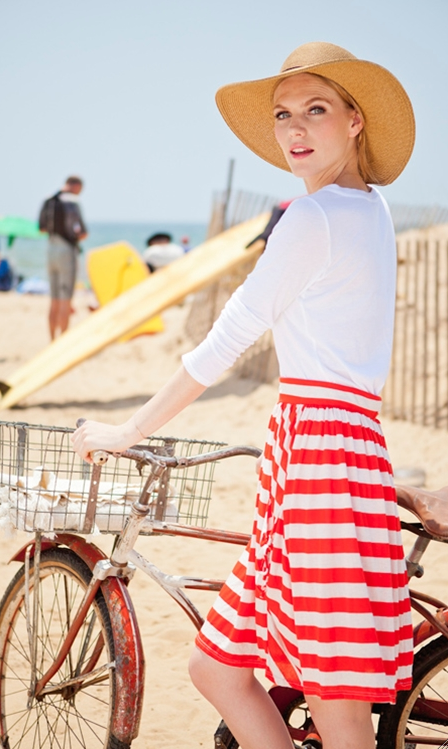 If you've spent any time on blogs over the past year or so, chances are you've heard of Shabby Apple. This clothing company sells adorable skirts, dresses and swimwear at affordable prices. So when Shabby Apple contacted me, asking if I was interesting in hosting a giveaway I was thrilled. I know some of you have said you like the occasional fashion post on Espresso and Cream, so I'm guessing you like free clothes, too, right? Here's what you need to know:
Shabby Apple is giving away a $50 gift certificate to be used on anything on their site.  You have two ways to enter:
1. (Required) Like Shabby Apple on Facebook and leave a comment letting me know you did so.
2. (Optional Second Entry) Leave a comment below letting me know what item of clothing you wish you could win from Shabby Apple. Personally, I've got my eye on the Race Point Red and White Striped Skirt (pictured above.)
The contest will run from now until Sunday, July 15th at 9 p.m.
Good luck!
Madison