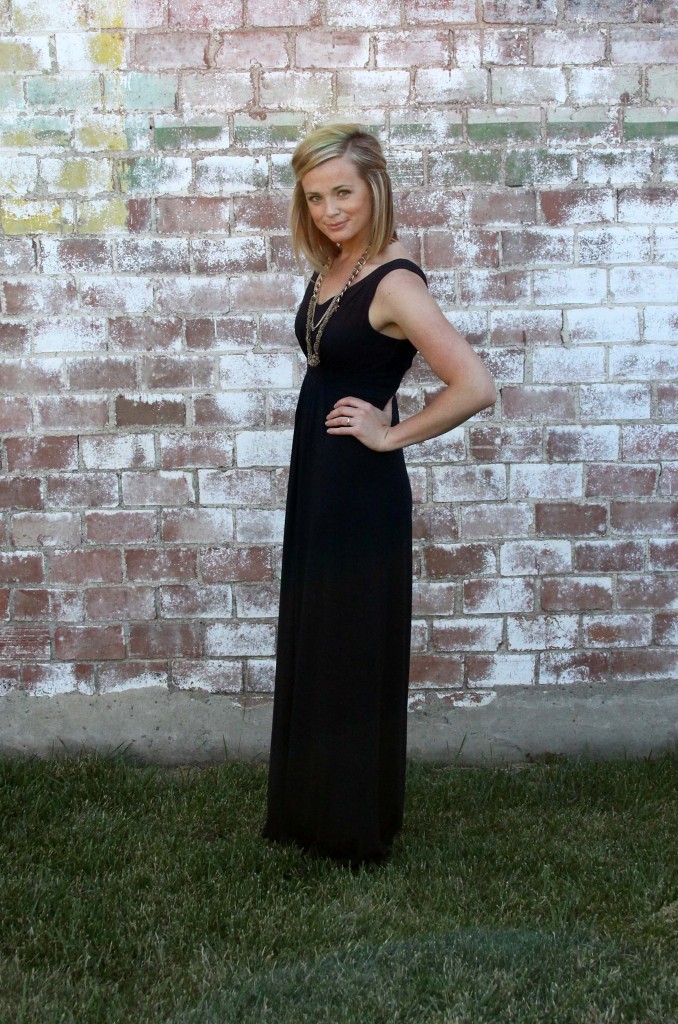 There's nothing I love more than summer weather, and being in Iowa makes me appreciate the high temps even more. But since our hot weather days are so limited in the Midwest, it sometimes seems like a waste to spend a lot of money on dresses that will only get used three months out of the year. Max dresses, on the other hand, are a different story. Because of their length, I could see myself  wearing this dress in the spring and fall months with a light cardigan or jacket. And I'm really looking forward to dressing it up a bit and wearing it to weddings we have coming up this summer.
I've been searching for the perfect maxi dress for months now, and even looked a bit last summer, too. Since I'm 5'9″ it's not easy to find a maxi dress that is actually long enough to wear sandal, let alone a wedge or heel! Needless to say I was trilled when I walked into Banana Republic the other day and saw a handful of dresses that were long enough for me – some were even a little too long. Thanks to a series of strategically-used coupons, I managed to score this dress (originally $130) for $30. Perhaps I should have bought it in another color, too?
It looks like they have sold out of this exact dress online, but I found a whole bunch in the store. The other dress I debated buying, which is even longer than the one I'm wearing, was this one.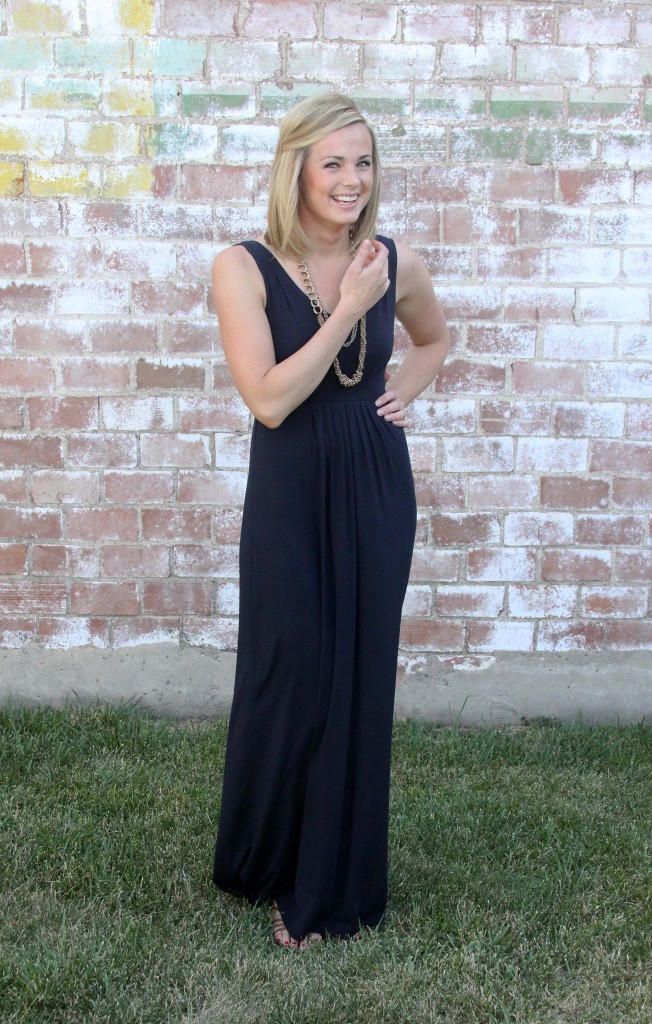 Any tall girls out there have success finding maxi dresses at other stores?
Madison