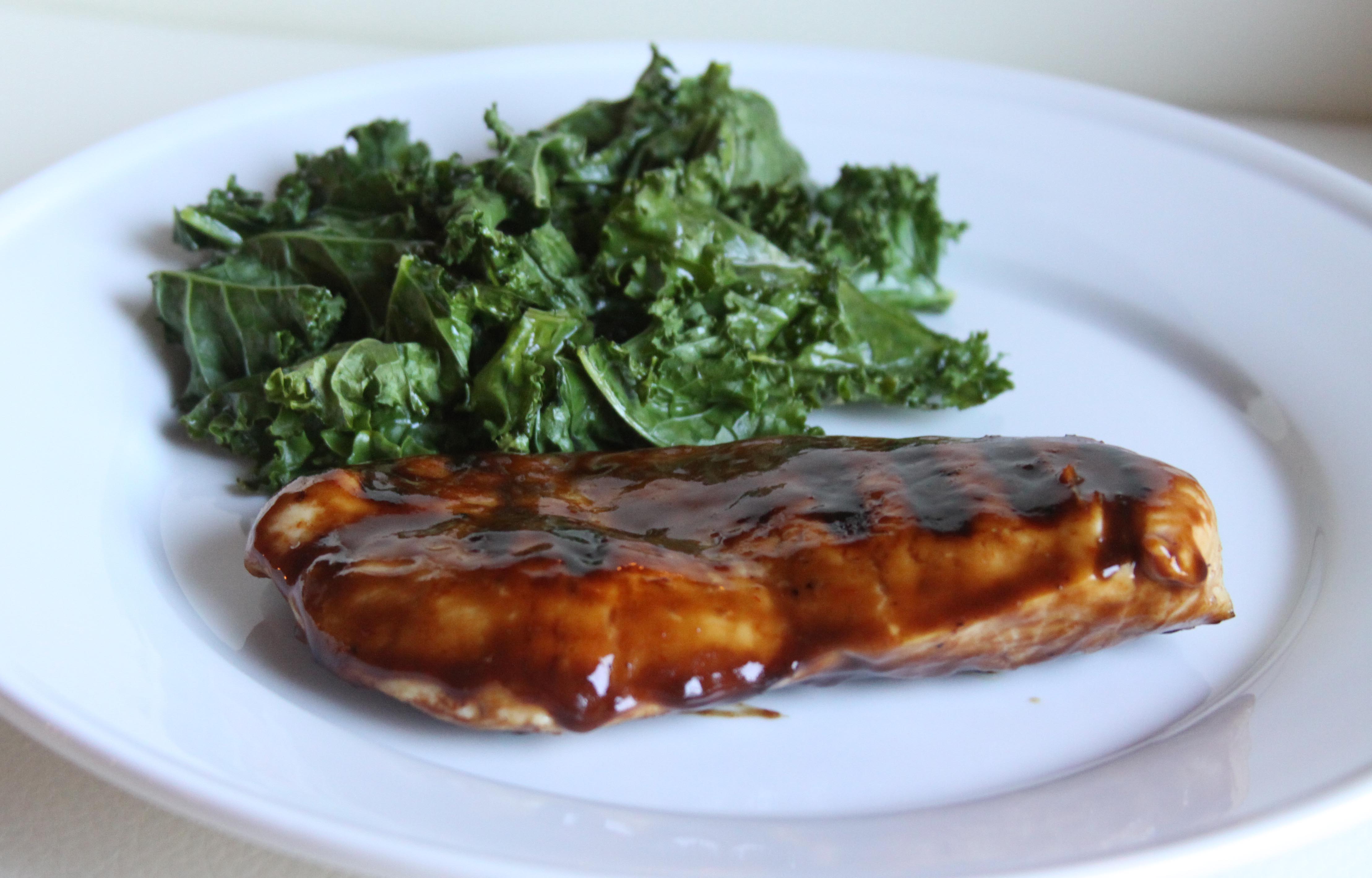 I've got a little confession: I'm a terrible gift giver. You see, I take a lot of pride in selecting the prefect gift for the occasion and person that once I buy it I struggle to keep it a secret for long. My family knows this all too well and now my husband does, too. Since we live in an apartment and have no outdoor living space, we've been using a very small mini-grill for all our outdoor cooking. It was handed down to us from Jake and Amber, and it was already in pretty rough shape. Needless to say, we needed an upgrade, but we don't really have the space for a full-sized grill.
So for our anniversary (which isn't for another few weeks) I got Joe a new grill, a Weber Q100, and gave it to him a month early. See? Bad gift giver! The major bonus has been that we've been able to use the grill for the past couple weeks as summer gets underway. And with the addition of the grill stand I purchased, Joe no longer has to squat on the ground next to his baby grill. He can stand up and grill like a man!
Our first venture into cooking on the new grill was with this Balsamic Barbecue Chicken. The glaze is a fantastic combination of sweet and savory, with a little extra kick thanks to the Dijon mustard and balsamic vinegar. I was recently gifted a new meat tenderizer, and found that using it helped get the glaze deeper into the meat, giving it even more flavor. Though if you don't have a meat tenderizer on hand, piercing the surface of the chicken with the tines of a fork a handful of times would serve a similar function.
Balsamic Barbecue Chicken
Ingredients
*1 tablespoon balsamic vinegar
*1 tablespoon honey
*2 tablespoons extra virgin olive oil
*1 tablespoon barbecue sauce
*1 tablespoon dijon mustard
*Salt and ground black pepper
*2 medium boneless, skinless chicken breasts
Instructions
*Preheat grill to medium high heat. Lightly grease the rack of the grill with olive oil to prevent chicken from sticking.
*Meanwhile, in a small bowl, combine the vinegar, honey, olive oil, barbecue sauce, dijon and salt and ground black pepper to taste.
*Place chicken breasts on a plate. Run a meat tenderizer over the surface of the chicken, or pierce gently with the tines of a fork a few times. Place chicken breasts in a large zip top back with 1/2 of the balsamic mixture. Seal bag and turn to coat. Allow chicken to marinate in the mixture for 15 to 20 minutes. Place chicken on the preheated grill and cook for 4 to 5 minutes per side or until chicken is no longer pink and a meat thermometer registers 165°F. Brush with the remaining sauce mixture during cooking.
*Remove from heat. Serve with kale or spinach, if desired. Makes 2 servings
Happy Cooking!
Madison