The 'craziness' I've been talking about has actually been a good sort of craziness. Last Friday night, Joe and I hopped a plane and headed down to Arizona for a little spring break vacation with Joe's family. We rented a house in Scottsdale for the week, and although the weather was unseasonably cool for Arizona, we managed to have a wonderful time despite the cooler temps and rain. And yesterday finally cooperated with us by providing temps in the upper 60's and lots of sunshine.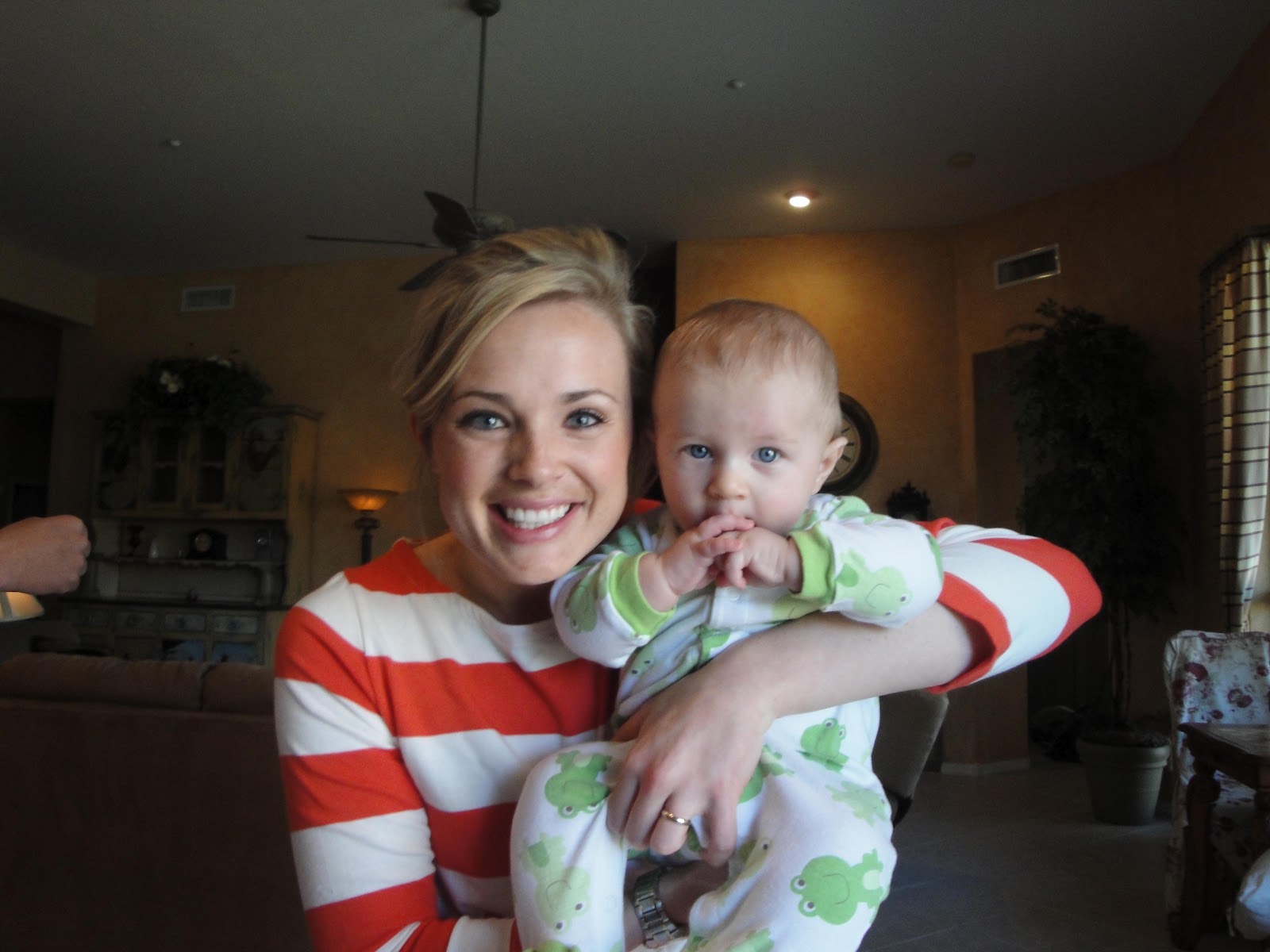 Spending time with Baylen was one of the highlights of the trip. He's such a cute, happy baby and did great with all the traveling and the two hour time change.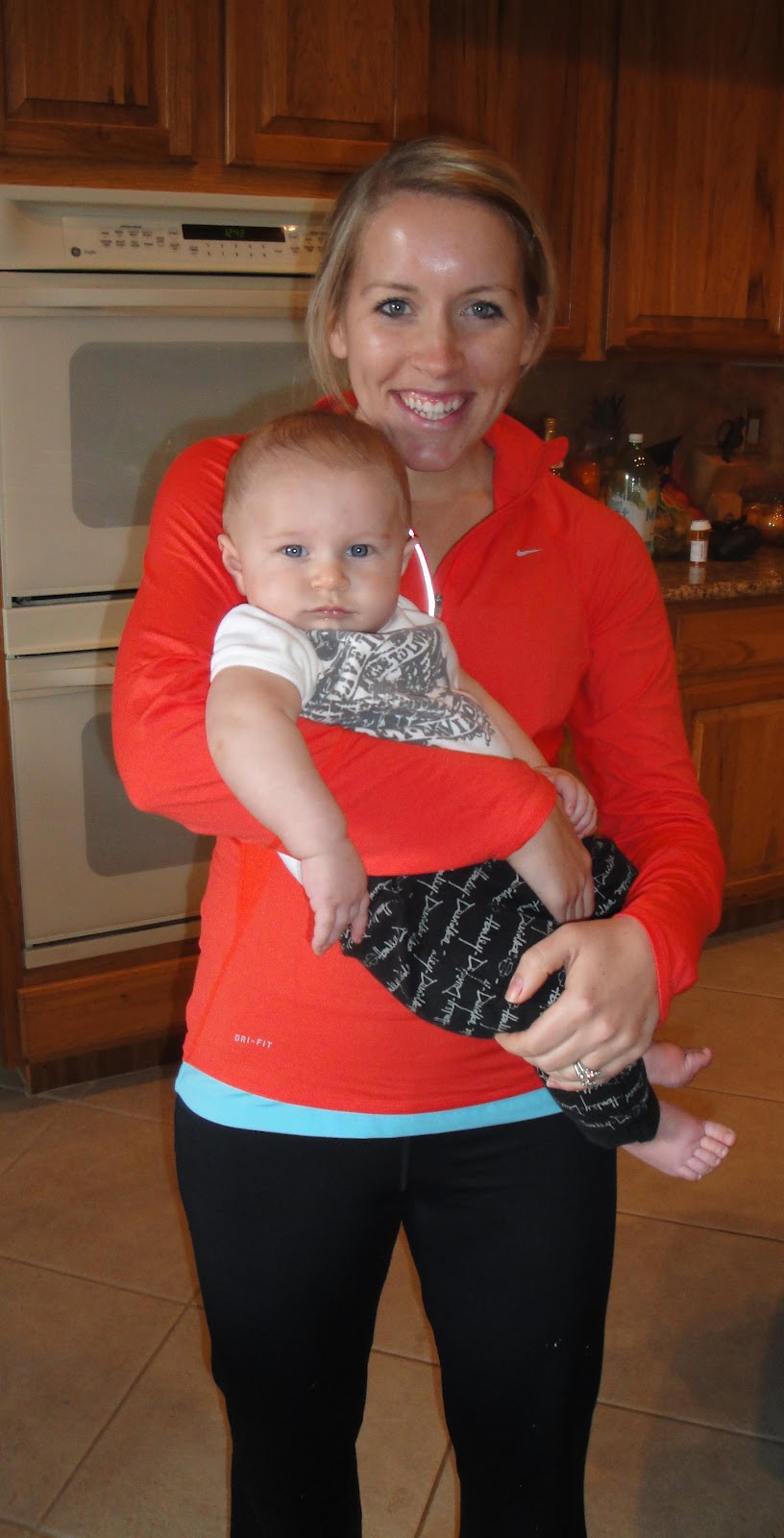 Baylen and mom, Joe's sister Amber. There is NO way this pretty lady just had a baby less than six months ago.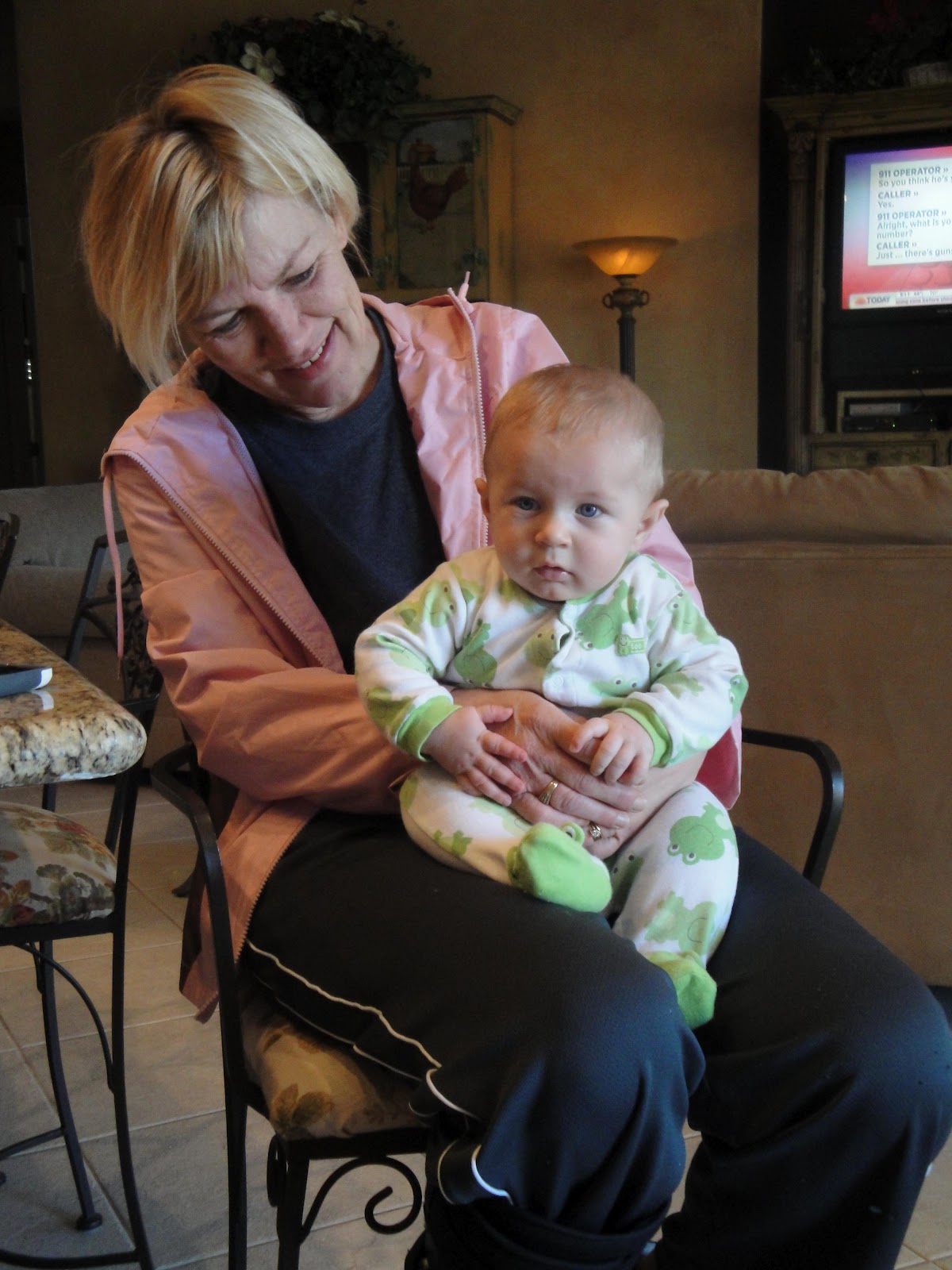 Baylen spending a lot of time with Grandma Lisa.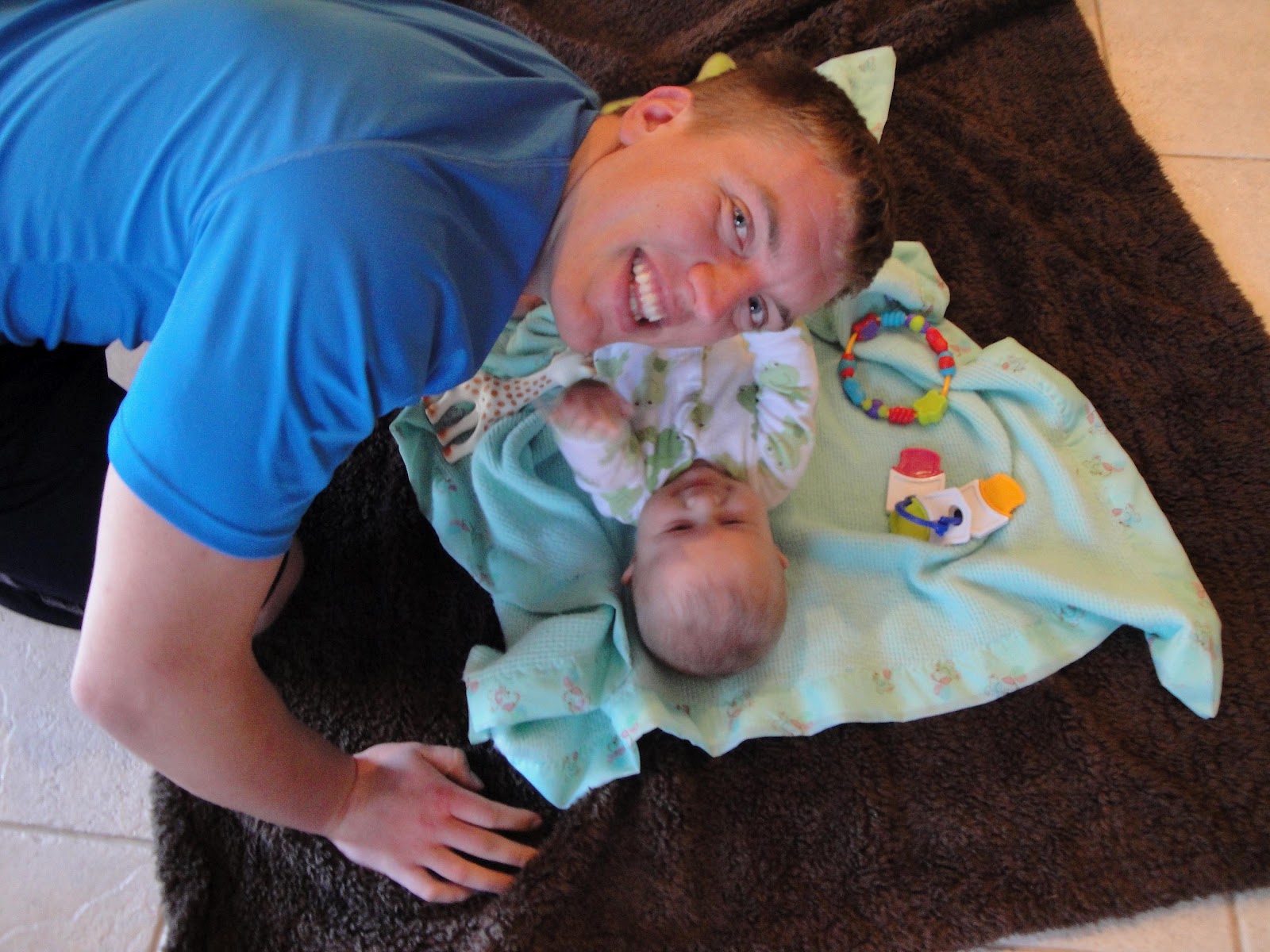 And with Uncle Joe, who never fails to make him smile. I think it's because of all the silly faces Joe makes when playing with Baylen.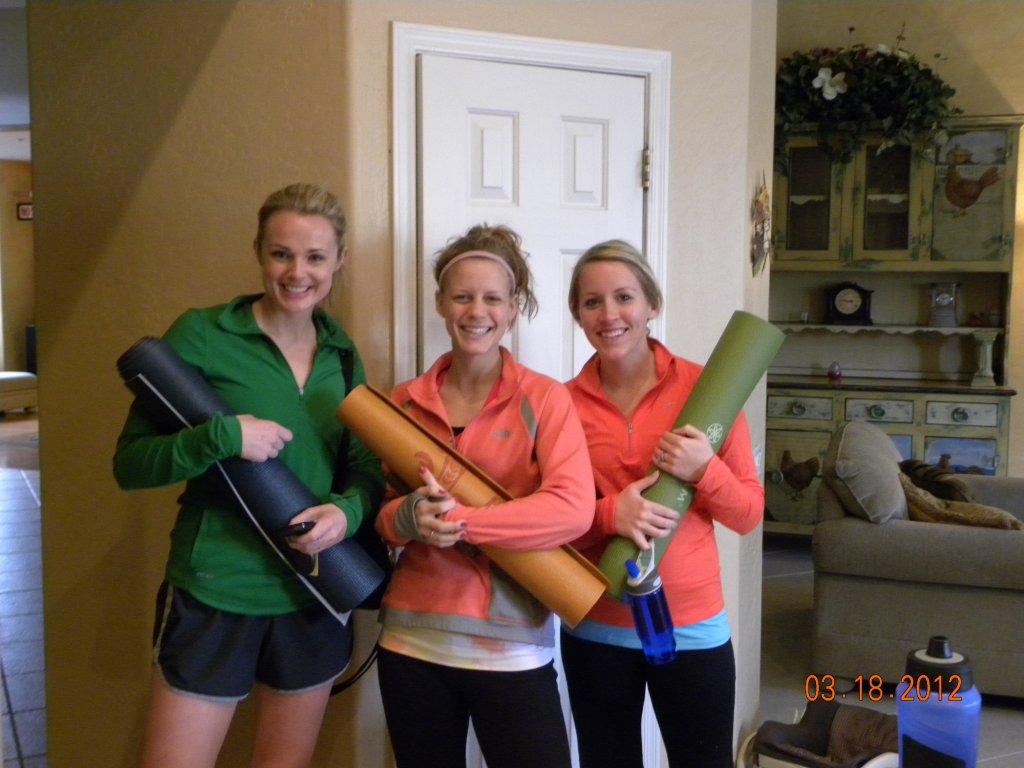 Thanks to a recommendation from Fitnessista, we hit up the local Lululemon store on a rainy Sunday for some free (!!) Sunday yoga at the store. It was one of the highlights of the trip! I left feeling so relaxed and energized, and even a little sore the next day.
The cooler temps meant there was time and a reason to do a little shopping. Scottsdale's shopping was amazing, especially Fashion Square. If you have time in Scottsdale, I highly recommend making a stop.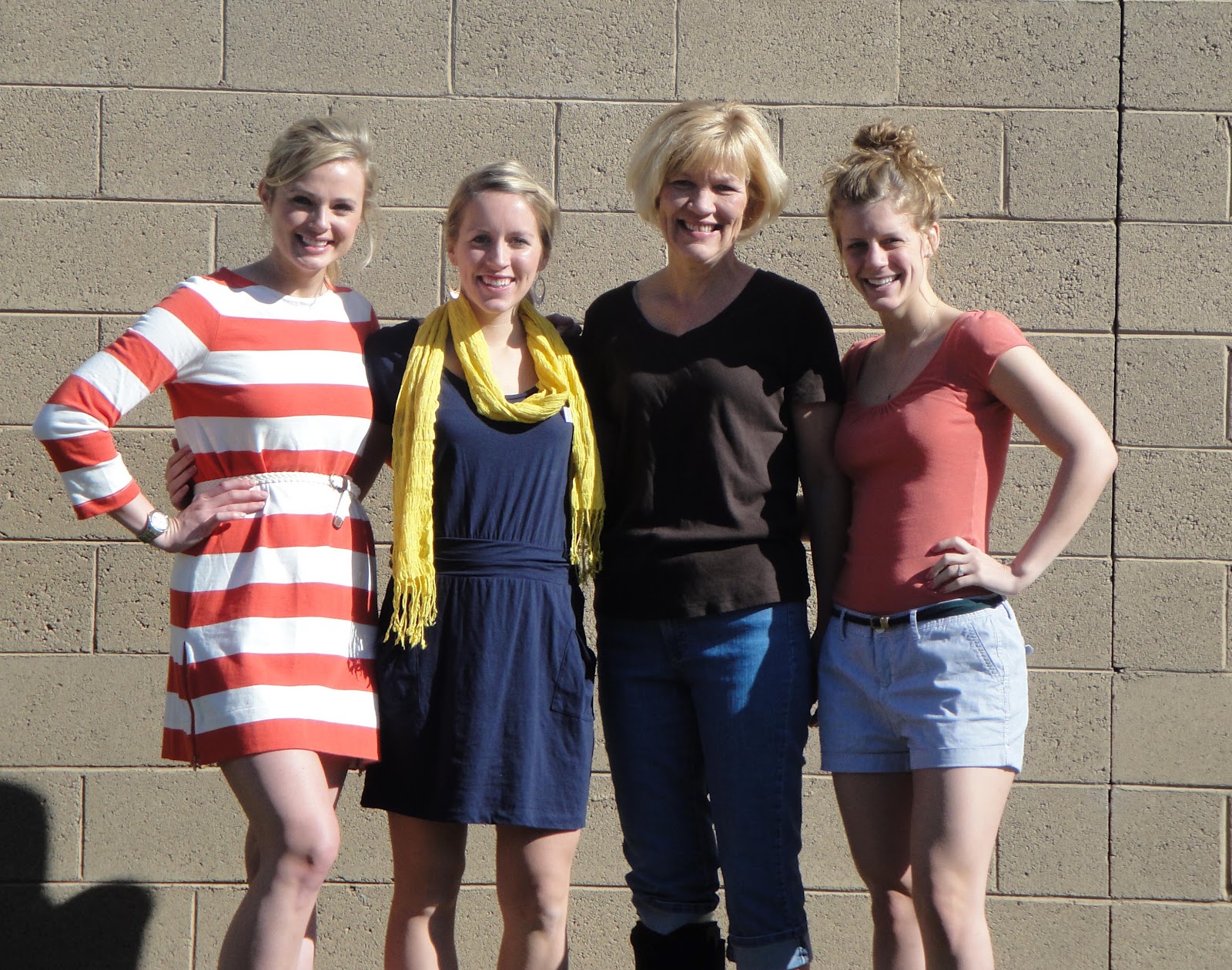 Jason and Ali are getting married in four months, so we did a little shopping for Lisa, looking for a dress for the wedding. We didn't have any luck this trip, but we made some progress.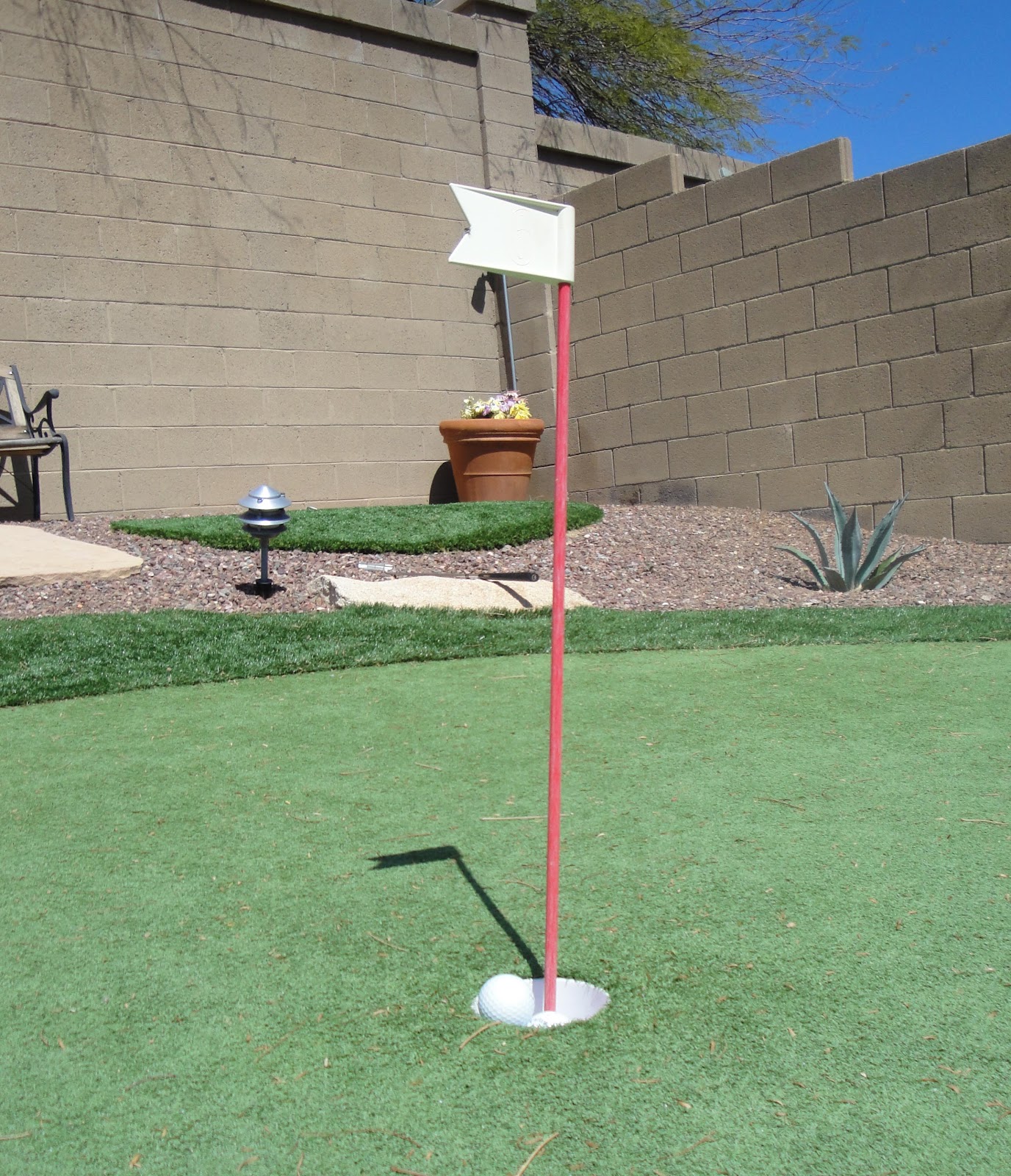 The house we stayed at had a putting green, which entertained the guys for hours during our trip!
Pool time!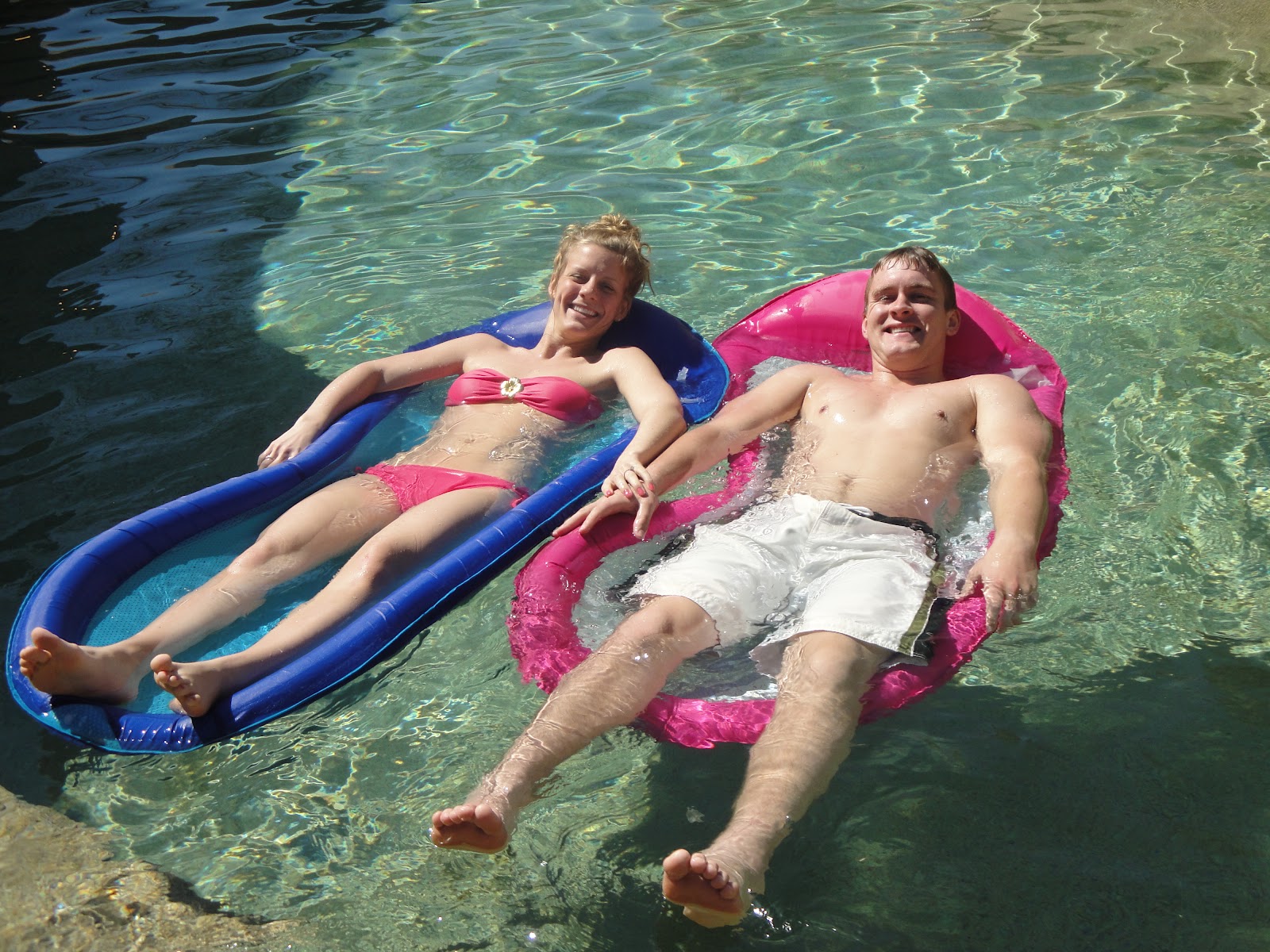 Jason and Ali floating the day away…
I finally found a suit that I was happy with. Every time I buy a suit from J. Crew I'm always satisfied with the suit I purchase. They last forever and fit great.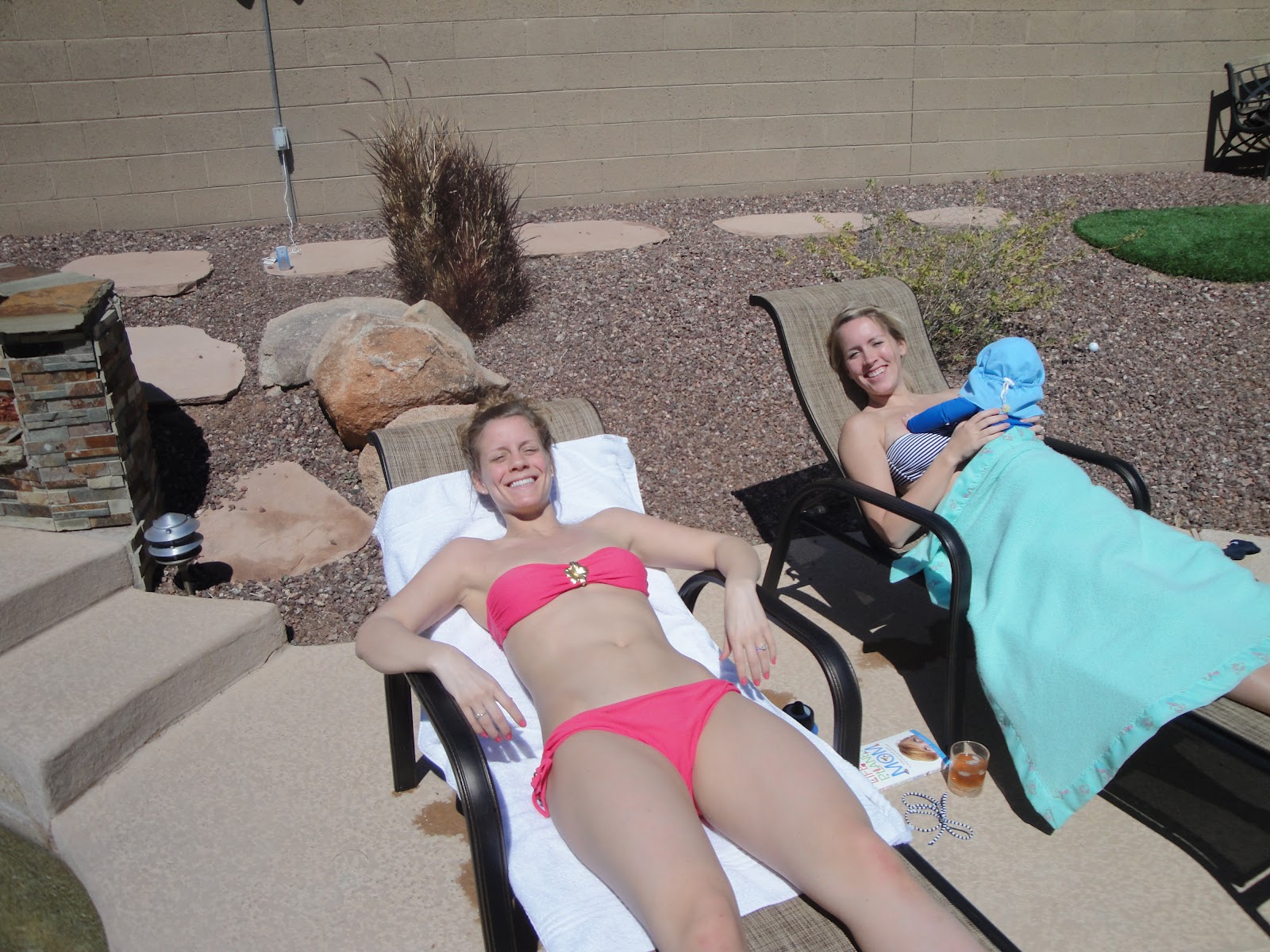 Ali, Amber and Baylen (hiding) taking in some of the sun that decided to appear on our last day there.
The final day of our trip, we decided to go out to dinner. It was so much fun to get dressed up for dinner after a day lounging around in our suits. And with that, our vacation is a wrap!
Madison