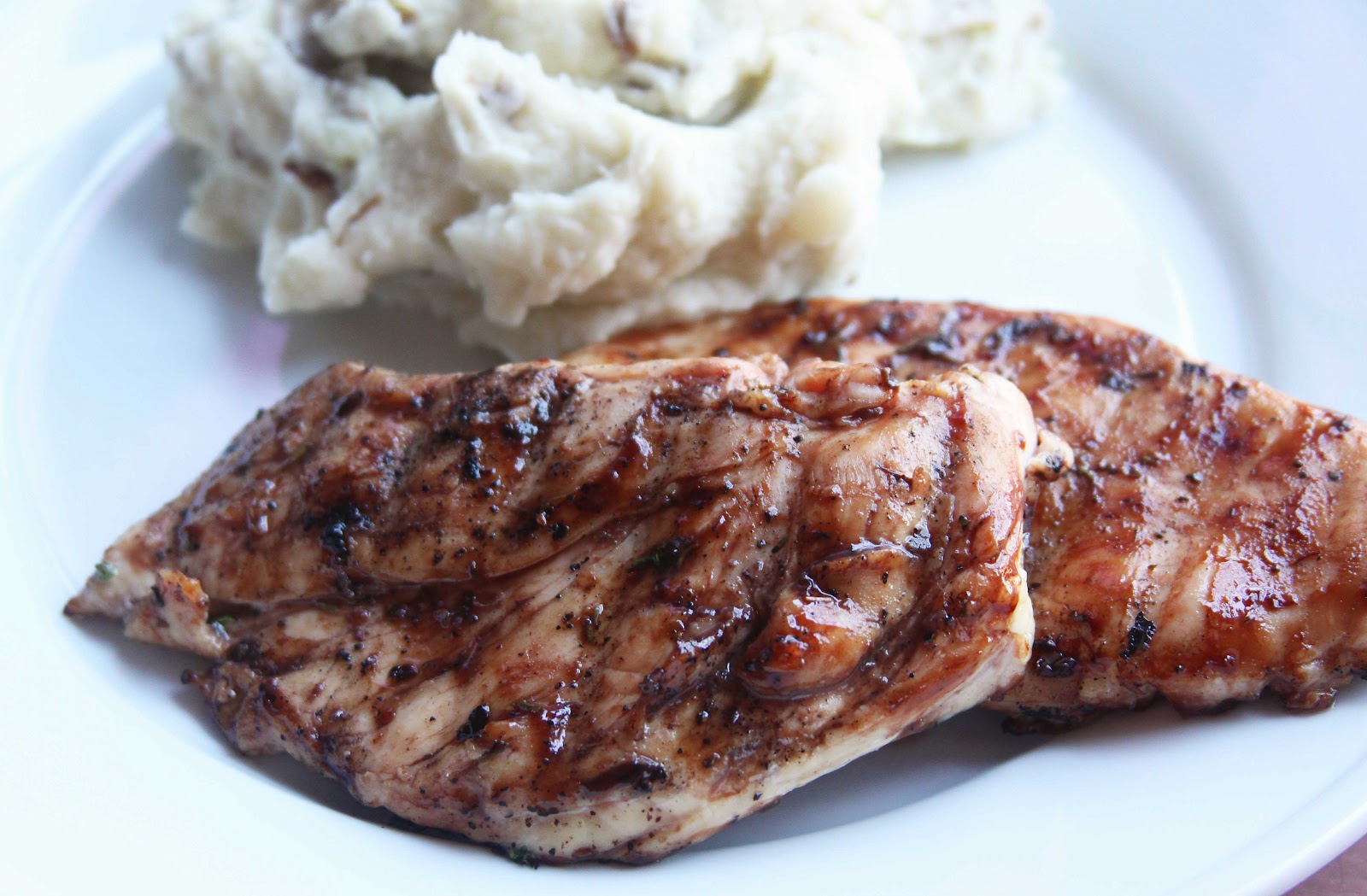 Before Joe and I got married, one of my greatest stressors was what we were going to do career-wise. I was working (very happily I might add) in my current job in Des Moines and Joe was searching for a job back in Iowa (he was working in Illinois at the time). Knowing how much we both loved our jobs, I was worried about one of us having to sacrifice a career we loved.
Thankfully, Joe's company ended up giving him a work territory in eastern Iowa, meaning we could live halfway in between his territory and my work. And since that meant I would be over an hour from work, my company allowed me to work two days a week from home in order to save money and my sanity.
Initially, it was a little difficult to adjust to working at home. So many distractions, poor internet connection at home, you get the picture. Thankfully, Joe and I discovered that a building right across the street from our apartment rents out office cubicles. I can promise you that once we decided to rent out a space, my work situation improved immensely. It's so nice to be able to have a little work/life separation during the days I work from home, and I feel as if I get so much more accomplished.
Of course on the days I work from home, I have two extra hours on my hands (!!) In the morning, I use my extra hour to get caught up on blog work, do laundry or clean up around the house. And in the evening, I usually spend my extra hour preparing meals that are a little above and beyond what I would normally make on a weeknight.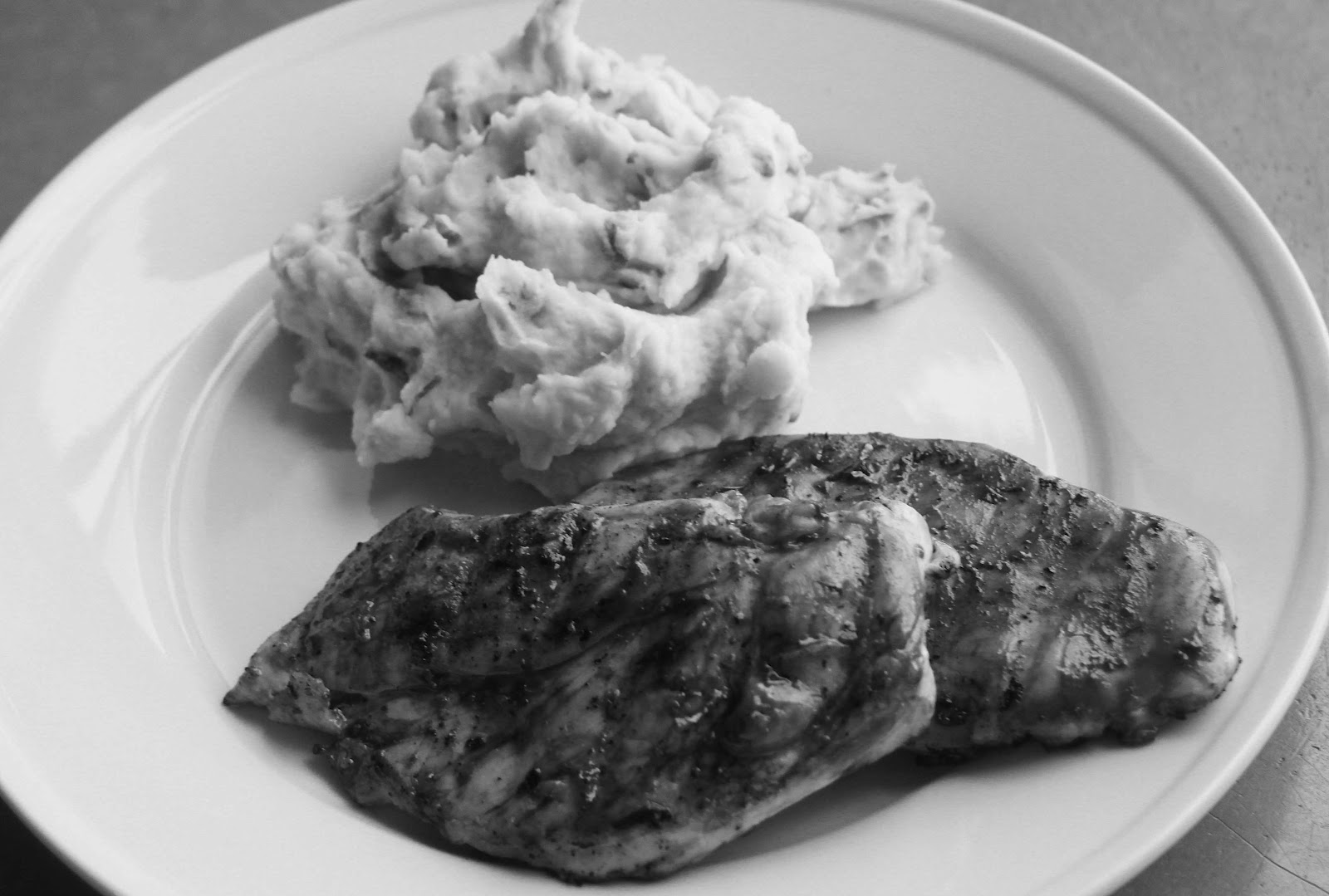 This week I put my efforts into making this Maple Glazed Grilled Chicken for Joe*, paired with homemade mashed potatoes, which I never make. The sauce that goes atop these chicken breasts is incredibly easy to make and packed with flavor. If you have even more time to spare, I imagine that this sauce would make a great marinade for the chicken a couple hours before putting it on the grill. But, if you're anything like me, planning that far in advance is not going to happen. In that case, using it as a barbecue sauce (as in the recipe below) works out nicely, too.
*For those of you wondering, I made myself roasted kale and roasted sweet potato fries with cumin and ground mustard.
Maple Glazed Grilled Chicken
Loosely adapted from Cooking Light magazine 
Ingredients
*1 large boneless, skinless chicken breast, cut in half width wise to make two thin chicken breasts
*Salt and ground black pepper
*1/4 cup maple syrup
*1/4 cup reduced-sodium chicken broth
*2 cloves garlic, peeled and minced 
*1 tsp. dried oregano
*1 tablespoon Dijon mustard
*2 tablespoons balsamic vinegar 
*1/2 tsp. Worcheshire sauce
*2 tablespoons ketchup
Instructions
*Preheat grill to medium high.
*Meanwhile, season chicken breasts with salt and pepper. Set aside.
*In a medium nonstick skillet over medium high heat, combine the maple syrup, chicken broth, garlic, oregano, Dijon mustard and balsamic vinegar. Bring to a simmer, stirring frequently with a silicone pastry brush or rubber spatula. Add in the worcheshire sauce and ketchup and continue to cook for 3 to 4 minutes, stirring frequently, until the liquid is reduced slightly and the mixture has thickened to resemble thin barbecue sauce. Remove from heat.
*Brush chicken breasts with some of the sauce. Lightly grease the rack of your grill with nonstick cooking spray.
*Place chicken breasts on grill and brush with some more of the sauce. Grill for 3 to 4 minutes. Flip chicken. Brush with some more of the sauce. Cook for 3 to 4 minutes more or until chicken is cooked through and no pink remains. Remove from grill. Serve with mashed potatoes.
Happy Cooking!
Madison