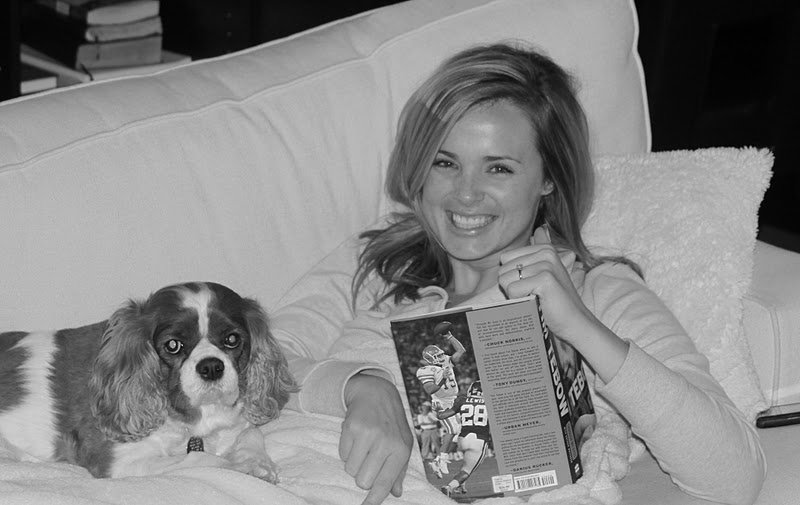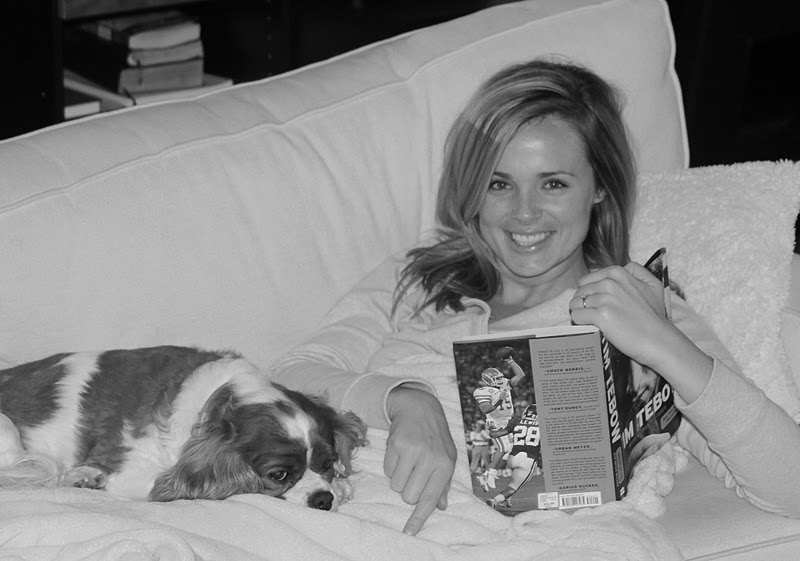 Joey snapped a few photos last weekend while Nutmeg and I were cuddling on the couch. She was, as you can see, trilled about being involved in a spontaneous photo shot. 
And yes, I'm reading Tim Tebow's book, Through My Eyes, during my down time. Now that the football season is almost over, how else am I going to get my fix?
What good books have you read lately?
Madison