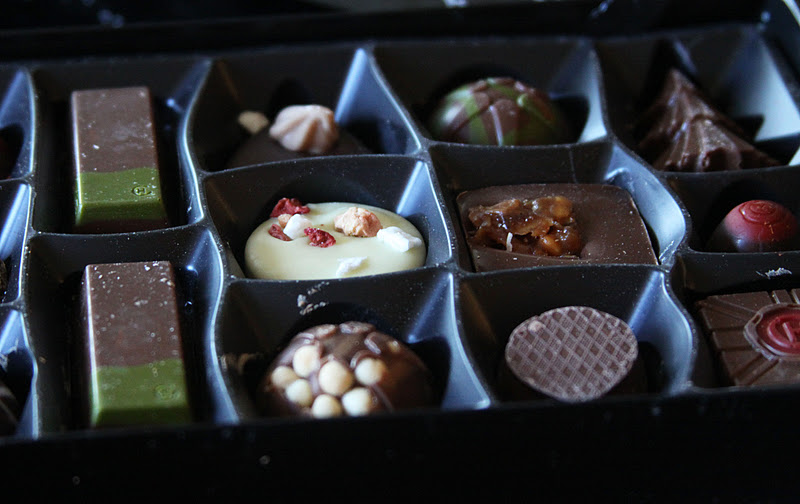 A couple of months ago, the amazing people over at Hotel Chocolat offered to send over some chocolates from their holiday collection for me to review. Of course, I said yes! I mean the opportunity to eat free chocolate? Count me in. 
I wasn't exactly sure what I would be reviewing, so imagine my delight when I unwrapped this amazing beautiful box of gourmet chocolates. My mom was visiting when I received the chocolates, so of course I took photos right away so we could dig in and try a couple. My first reaction was that the chocolate flavors were really creative: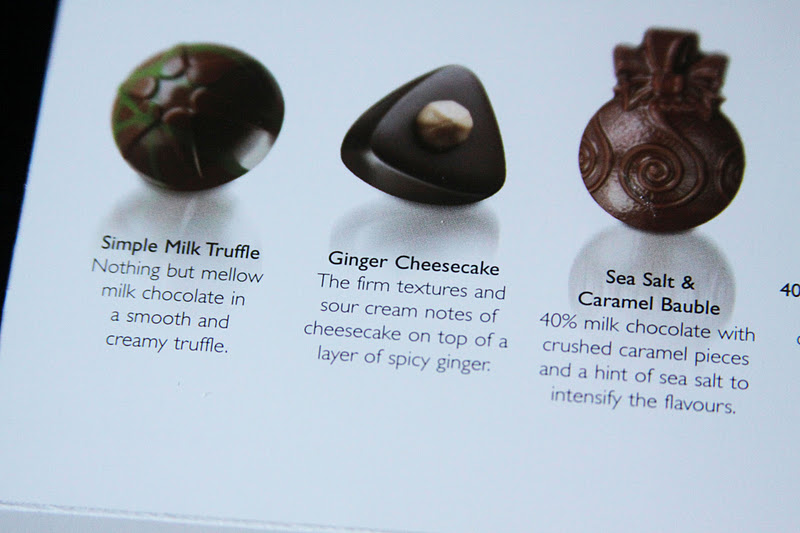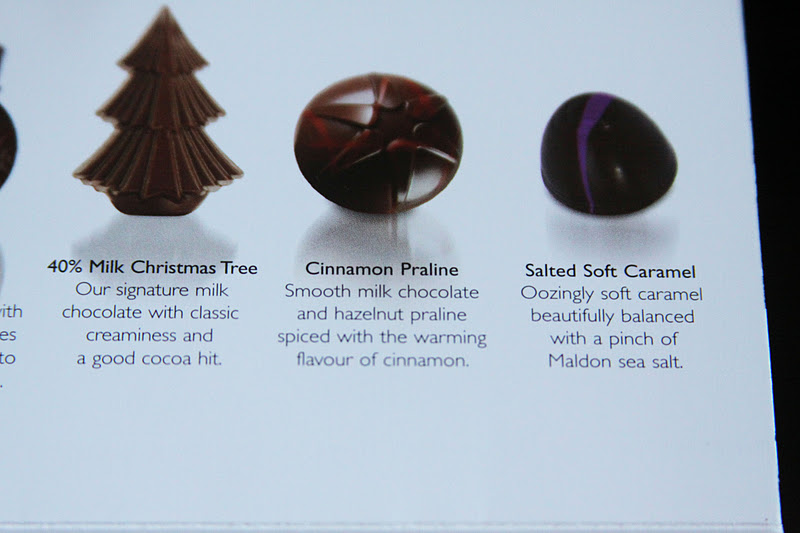 Although the chocolates are a little pricey ($50 for the box of 28), if you are looking for a special Christmastime gift for a dinner party host of chocolate-loving family member, I would honestly recommend these. If you're interested in finding out more, check them out
HERE
. 
Thanks, Hotel Chocolat! And have a great weekend, everyone!
Madison