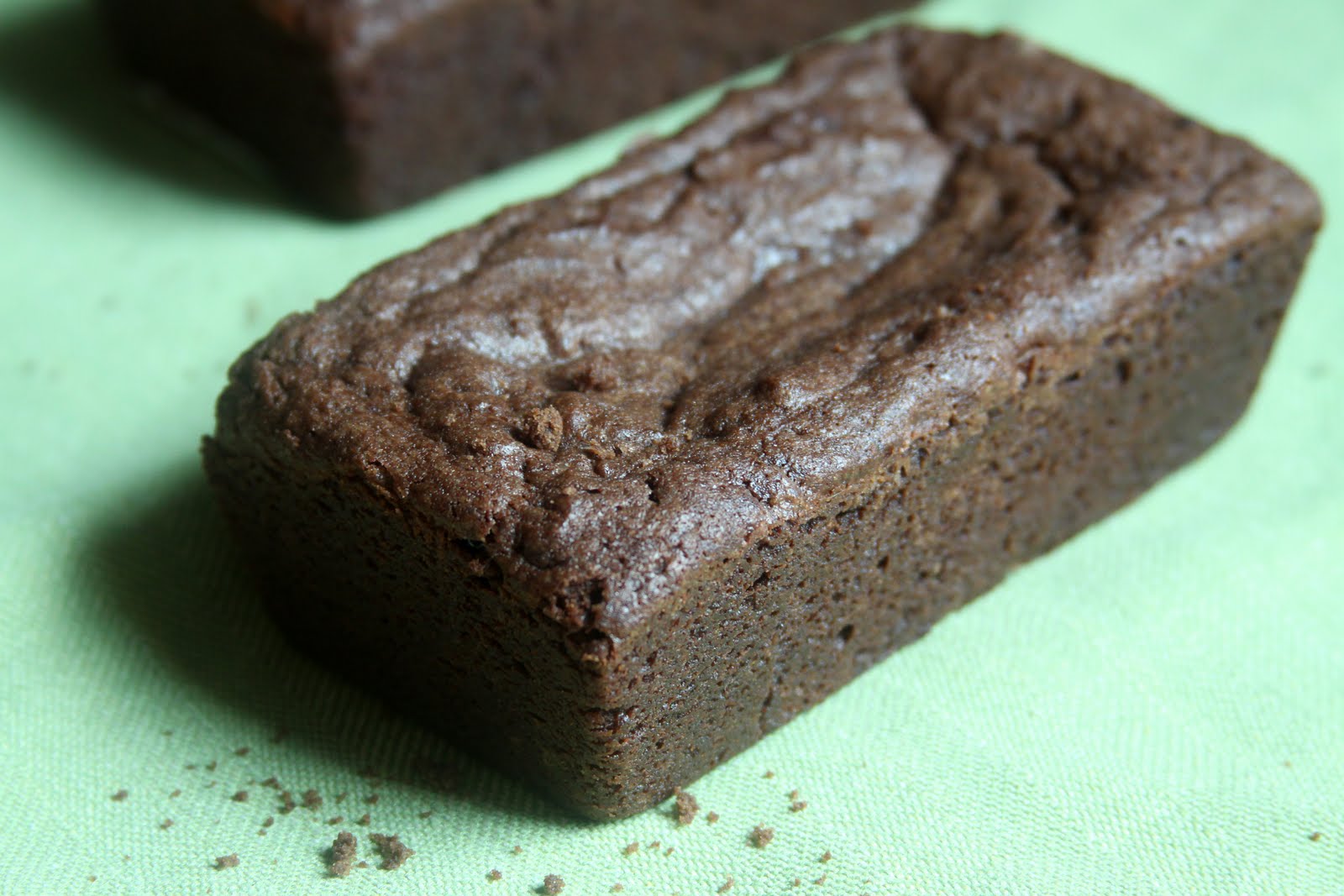 Thank you all for the happy birthday wishes and for your support as I balance a whole host of things that are piling onto my platter. I can promise you that I'll have more information for you about unspoken happenings by the end of the month.
Now, let's talk about cake. Although Joey and I celebrated my birthday with an ice cream cake this year, I made these little individual chocolate loaf cakes a few weeks back after spotting them on Smitten Kitchen for a little early birthday celebrating. 
Although I'm famous for not loving chocolate like most people seem to (including my hubby), something about this simple recipe called out to me. You see, when it comes to baking, there are few things I love more than a simple cake recipe. I guess I still believe deep down inside that cakes are supposed to be simple, Little House on the Prairie style. It makes absolutely no sense, I know. 
This recipe made enough cake to feed a small crowd, or a few hungry chocolate lovers for days on end. I found that dividing the batter among individual loaves as opposed to one giant loaf made it easier to freeze some of the cake and save it for later. Which, of course, comes in handy when the craving for chocolate strikes. 
Everyday Chocolate Loaf Cake 
Ingredients
*1/2 cup unsalted butter, softened
*1 cup firmly packed brown sugar
*1/2 cup sugar
*1 large egg
*1 cup buttermilk
*1 teaspoon vanilla extract
*3/4 cup whole wheat flour
*3/4 cup all-purpose flour
*3/4 cup Dutch cocoa powder
*1/4 teaspoon baking soda
*1/2 teaspoon baking powder
*1/4 teaspoon salt
Instructions 
*Preheat oven to 325°F. Butter three mini loaf pans (you can also just use one standard-sized loaf pan and bake for 60 to 70 minutes). Line the bottom of the baking pans with parchment paper. Set aside. 
*In the bowl of an electric mixer, beat together the butter and sugars until smooth and fluffy, about 3 minutes. Add in the eggs. Beat until just combined, followed by the buttermilk and vanilla. 
*In a large bowl, beat together the flours, cocoa, baking soda, baking powder and salt. Add to the mixture in the bowl, beating until just combined. Do not overmix. Scrape down the batter from the sides of the bowl and transfer batter into the prepared pans. 
*Bake for 25 to 35 minutes or until a toothpick inserted in the center comes out clean. Transfer to a wire rack to cool. 
Happy Baking!
Madison