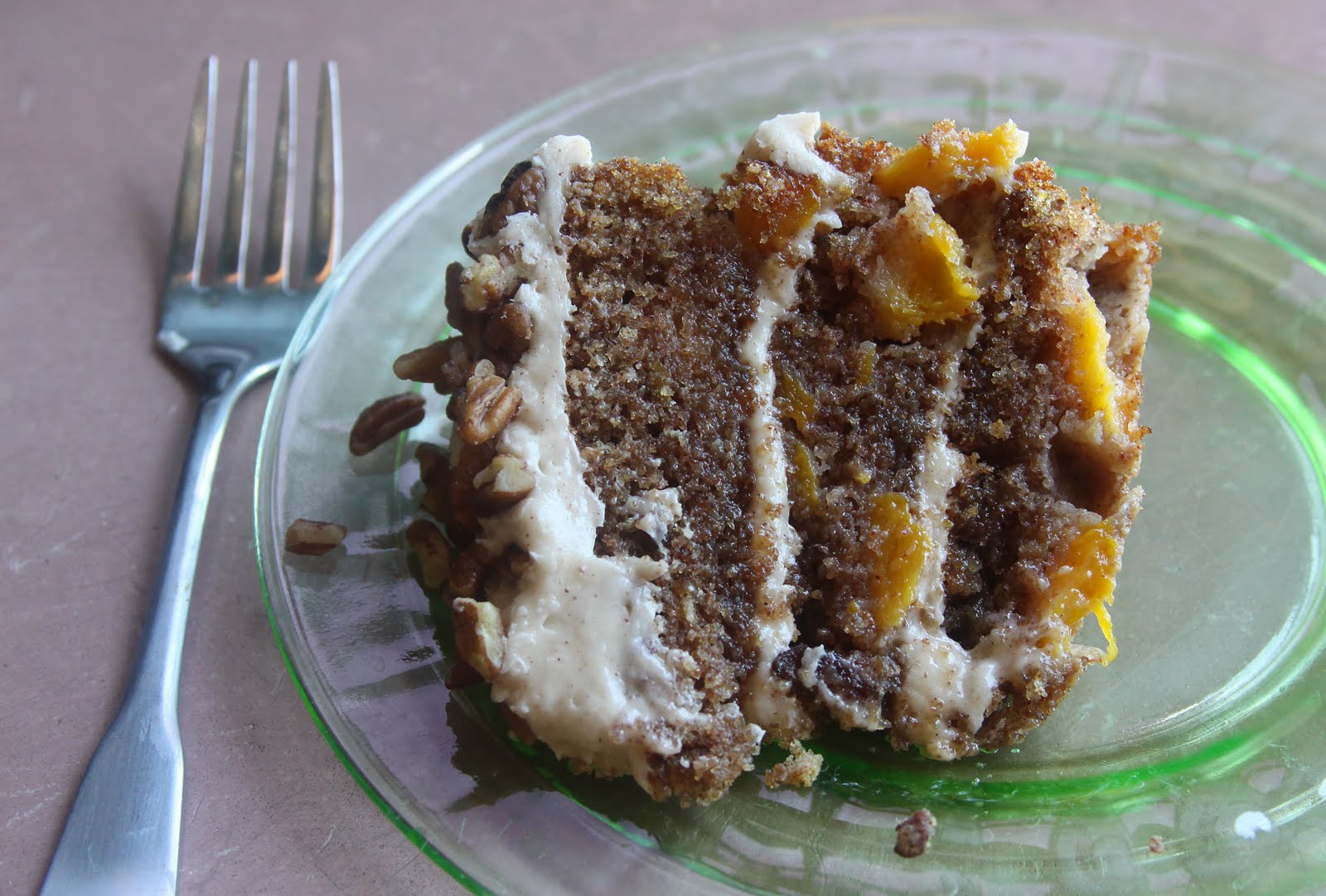 This week, Espresso and Cream turns two! When I started this blog, I had very few expectations of what it would become and was excited when a few others besides my mom started reading my posts. Two years later, more people than I could imagine visit each day. You guys, the amazing readers of Espresso and Cream, knock my socks off with your comments, e-mails, and Twitter conversations.
So to say thank you for making this site what it is, I want to do a special birthday giveaway to one lucky reader! Since I've been posting so many ice cream recipes lately, I though it only appropriate to give away a KitchenAid Ice Cream Maker Attachment or a Cuisinart Ice Cream Maker (the winner gets to choose which one they want). To enter, leave a comment below telling me your favorite type of ice cream between now and Tuesday, August 16, at 10 p.m. I will announce the winner on Wednesday morning.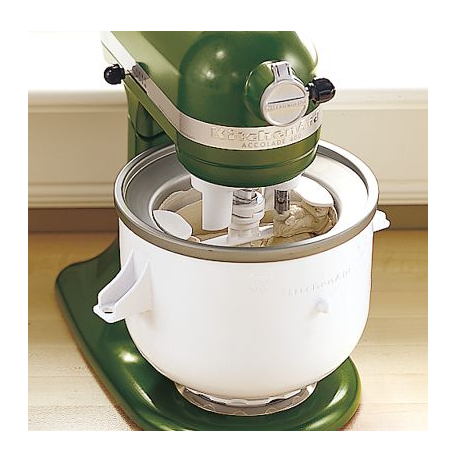 Oh, and I also made you cake. An unbelievably moist, flavorful cake from Melissa Gray's charming cake cookbook, All Cakes Considered. Melissa, who is a bit of a cake-baking legend at National Public Radio where she works, stumbled upon this recipe for peach cake with cream cheese frosting in a local church cookbook. Yet another reminder of the culinary treasures that are right in front of us.
This little gem is incredibly simple and bursting with flavor, thanks to chopped canned peaches. Although fresh peaches are perfectly acceptable, Melissa notes that the canned variety yielded more favorable results. Since the dishwasher was full, I thought I would make this cake with a whisk and bowl instead of hauling out the mixer. Turns out, you can make this cake the old fashioned way just fine, too.
Joey and I have been gushing over this cake for the past two days. I actually think it might be getting better as the days go by, something that seems to happen with most fruit-based quick breads and cakes. Although I made the cake with three six-inch layer pans, the original recipe calls for a 10-inch tube pan, and I can imagine two 8-inch layers would be a suitable fit, too.
Peach Birthday Cake with Cream Cheese Frosting
Recipe from All Cakes Considered
Ingredients
For the cake
*3 large eggs, beaten
*1 3/4 cups sugar
*1 cup vegetable oil
*2 cups all-purpose flour
*1/2 teaspoon salt
*1 teaspoon baking soda
*1 teaspoon ground cinnamon
*2 cups sliced peaches, preferably canned
*1/2 cup chopped pecans (optional)
For the frosting
*4 ounces cream cheese, softened
*4 tablespoons butter, softened
*1 teaspoon vanilla extract
*2 cups confectioners' sugar
*1/2 teaspoon ground cinnamon
Instructions
*Preheat oven to 375°F. Grease three six inch round cake pans and line the bottom with parchment paper. Set aside.
*In the bowl of an electric mixer, combine the eggs, sugar and oil. Mix on medium speed until just blended. In a separate bowl, combine the flour, salt baking soda and cinnamon. Add to the egg mixture and beat until just combined. The batter will be sticky.
*With a spatula and/or wooden spoon, fold in the peaches and nuts.
*Pour the batter into the prepared cake pan and bake for 50 minutes, or until the cake tests done.
*Let the cake cool for 10 minutes in the pan, then unmold onto a cake rack. Allow to cool completely.
*Meanwhile, make the frosting. With the mixer on medium speed, beat the cream cheese, butter and vanilla extract until smooth. Gradually add the confectioners' sugar and cinnamon. Beat until smooth. Apply the frosting to the cooled cake.
Happy Baking!
Madison