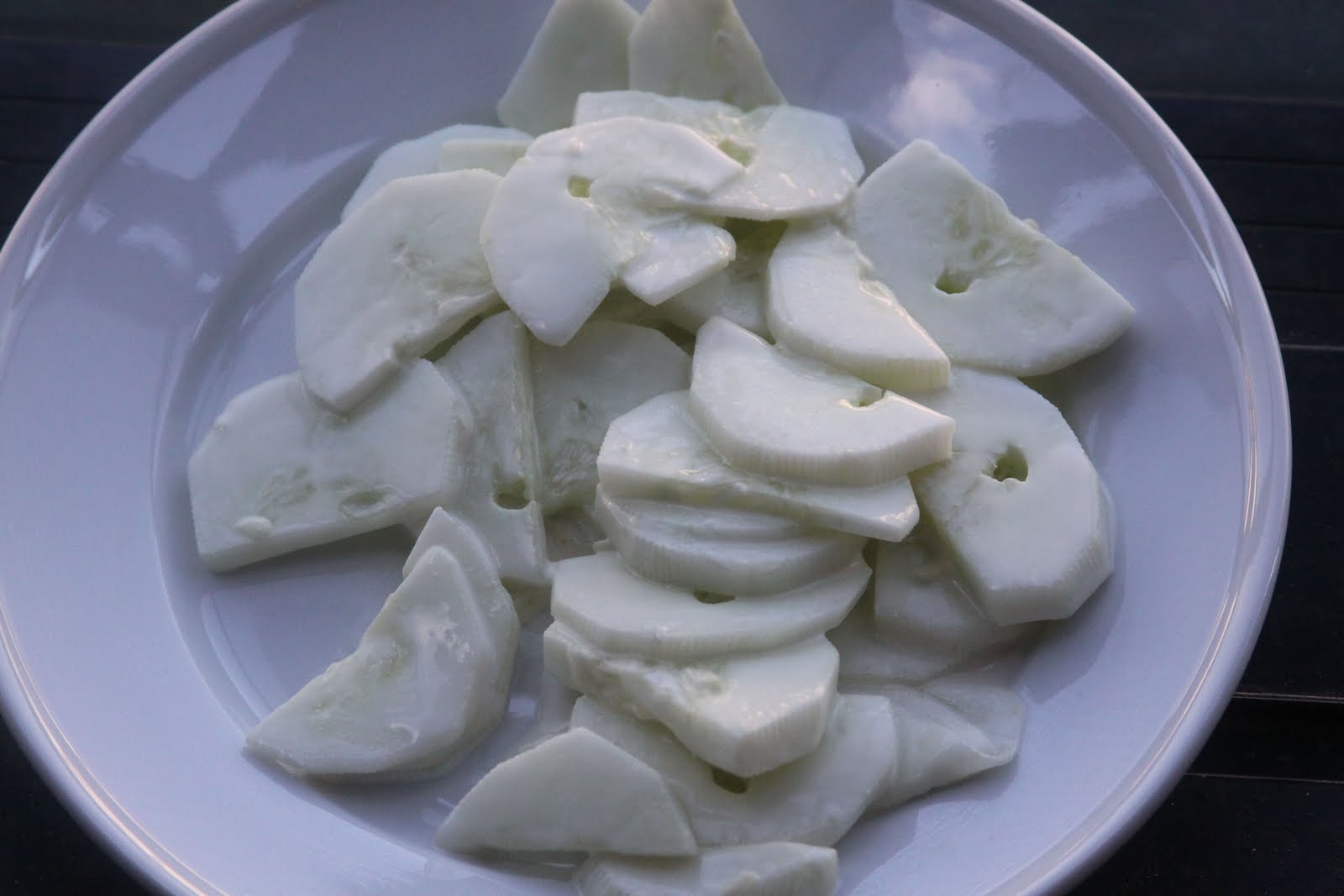 This simple little recipe made of garden cucumbers, mayonnaise, milk and a bit of salt has caused me more grief over the past couple weeks than almost any other recipe on this site. You see, I was given a difficult task by Joey: recreate his mom Lisa's cucumber salad. This supposedly simple dish was a completely foreign concept to me, and seeing as that I have very little tolerance for anything than contains mayonnaise, I wasn't exactly sure if what I was making tasted good at all.
My first trial was how I would have made the dish: with Cesar salad, a touch of mayo and some Italian seasoning topped with salt and crushed black pepper. I was terribly off base, as Joey soon informed me. Evidently this dish is supposed to be on the sweeter side and contain sugar. 
My second attempt was a bit closer, but I got a little heavy handed with the milk and didn't add enough sugar. 
Third time was a charm when Joey declared that I had hit the nail on the head. And although I am probably not the person to give the ringing endorsement for this dish, Joey would argue that it's one of the best ways to eat cucumbers in the summer, especially those of the home grown variety, which these were.
From a cook's perspective, this sweet salad was incredibly easy to make and holds up well for days in the refrigerator. Wonderful qualities when you're busy and looking for speedy side dishes to add to the dinner lineup.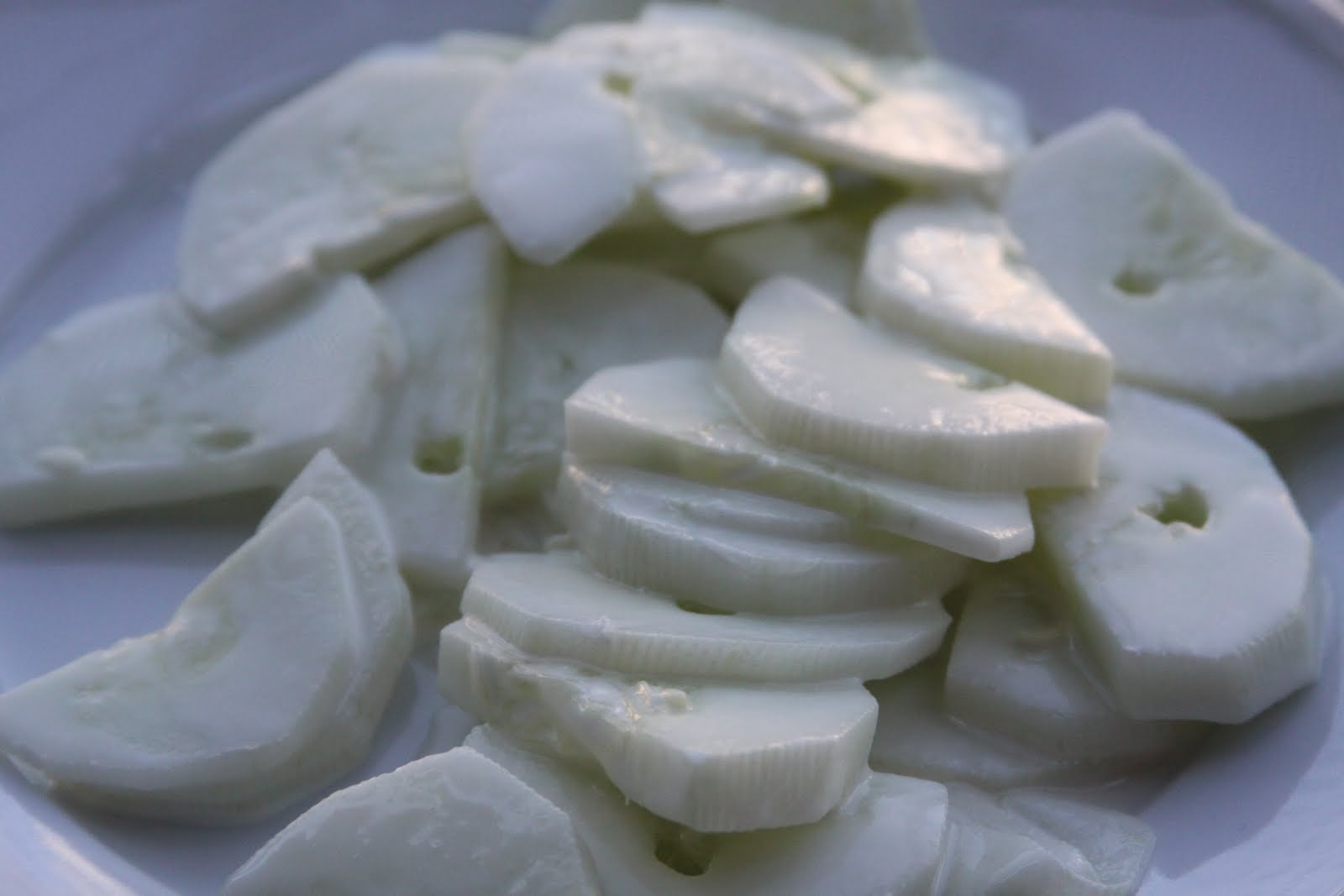 Lisa's Creamy Cucumber Salad
Ingredients
*1 large cucumber, peeled and thinly sliced
*1/2 cup mayonnaise
*1 tablespoon milk or heavy cream
*1 tablespoon sugar
*Dash of salt 
Instructions
*Place cucumbers in a large bowl. Set aside.
*In a small bowl, combine the mayo, milk and sugar. Stir until well combined. Spoon mixture atop cucumbers and toss to coat. Sprinkle with salt. Refrigerate until ready to serve. 
Happy Cooking!
Madison