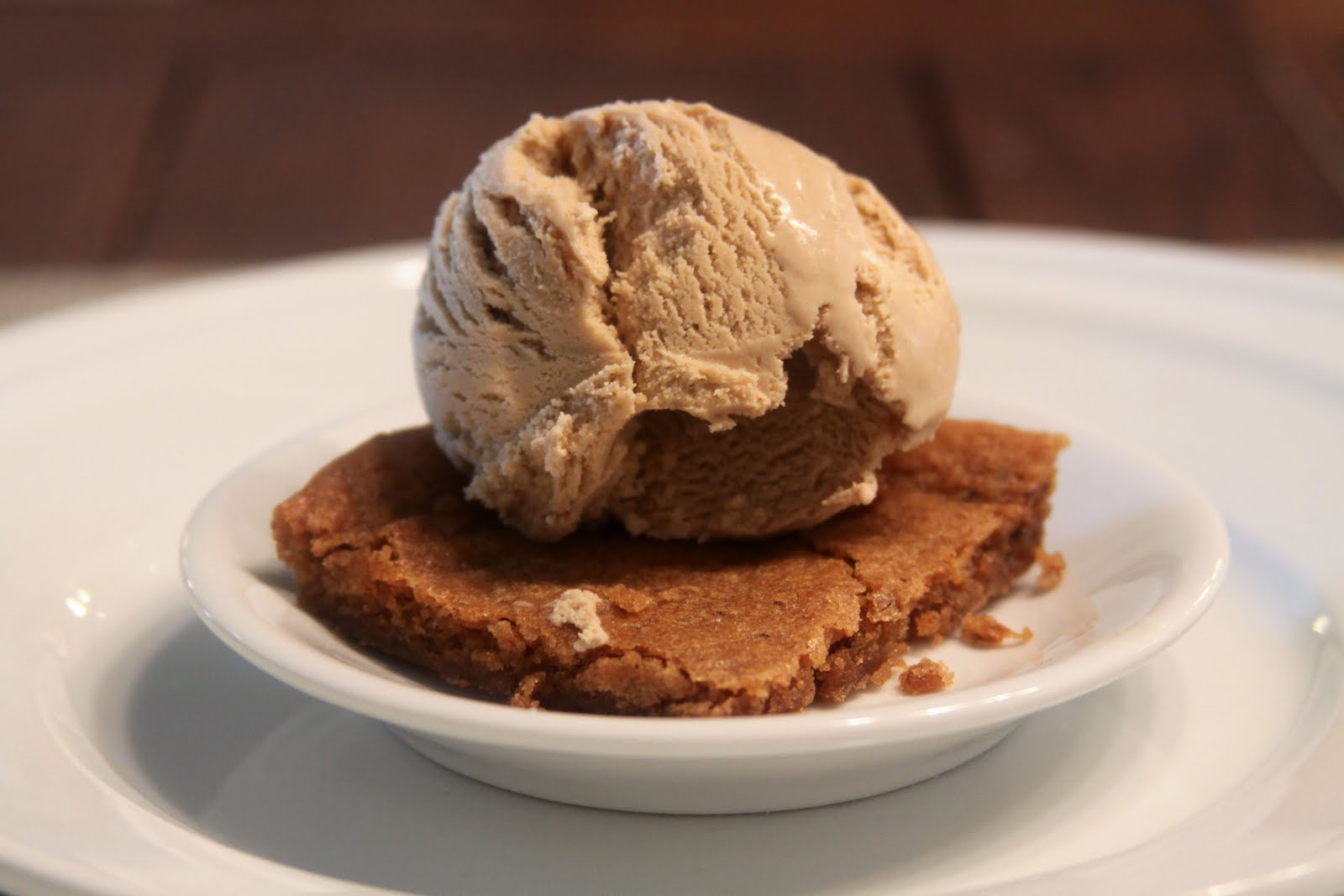 Call me crazy, but I've always been more of a vanilla girl than I am chocolate. It's not exactly as if I would turn down a chocolate dessert (hey, I'm not crazy), but I just prefer the simplicity and clean flavor of a vanilla-centric treat.
Personally, I've always had a bit of a soft spot for blondies. They often get thought of as the brownie's less-attractive sibling, but I dare to disagree. What they lack in chocolate they make up for in rich vanilla and caramel flavors.
Since Joey grew up in a house that frequently had a large sheet pan full of homemade bars on the kitchen island, I figured I would do my best to recreate that experience for him in our new home. And while this recipe makes a full jellyroll pan full of bars, they are thinner and lighter than a traditional brownie would be. If you want a more brownie-like consistency, pour the batter into a 13×9-inch pan instead and bake until a toothpick inserted in the center comes out clean. 
Edited to add: Joey took one bite of these bars and said they were the best thing I have ever made. Ever! He continued to rave, saying the flavor was, 'like the best things about kettle corn (salty, sweet and caramel-y) all in one bar.' If that isn't a ringing endorsement, I don't know what is! 
Coffee Blondies
Recipe adapted from SimplyRecipes.com
Ingredients
*2 sticks unsalted butter
*2 large eggs
*1/4 teaspoon kosher salt
*2 teaspoons vanilla extract
*1/4 teaspoon ground cinnamon
*1 tablespoon instant coffee
*2 cups brown sugar
*1 teaspoon baking powder
*1/4 teaspoon baking soda
*2 cups whole wheat flour
Instructions
*Preheat oven to 350°F. Lightly grease a large jellyroll pan with butter. Set aside.
*In a mixing bowl, beat together the butter, eggs, salt, vanilla, cinnamon, coffee and brown sugar. Beat in the baking powder and baking soda, followed by the flour. Stir until just combined.
*Spread mixture into the prepared pan in a thin, even layer.
*Bake for 18 to 20 minutes, until edges are lightly browned and center is puffed and golden. Cool on wire rack. Serve with coffee ice cream, if desired.
Happy Baking!


Madison