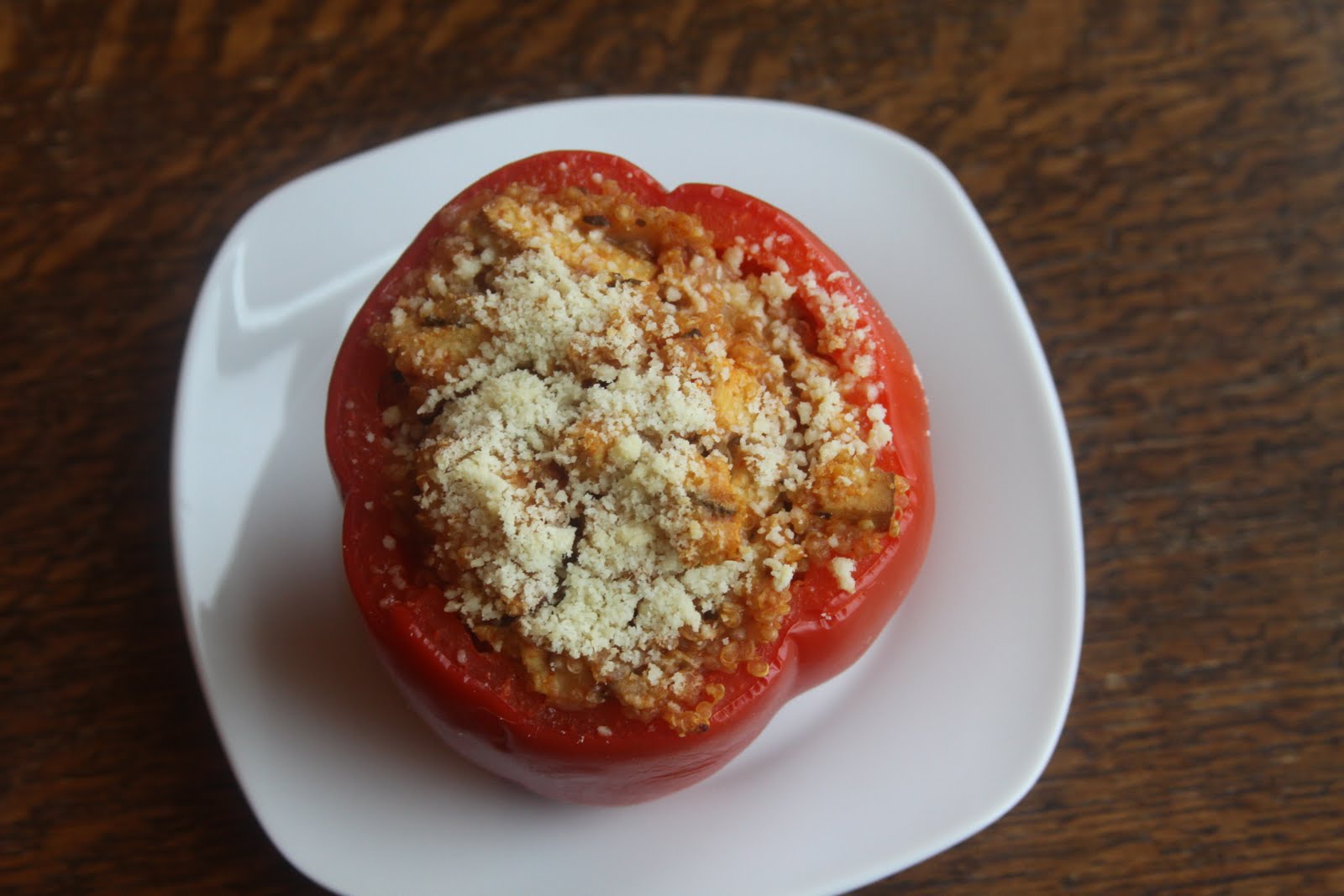 Thank you, truly, for all your sweet comments, Tweets, and e-mails about my meltdown! I'm so blessed to be able to share this little space on the web with you all and Espresso and Cream is a blessing to me even on my less than wonderful days.
Lately, I've been trying to make an effort to reduce food waste at my house. More often than not, I find myself bringing home new groceries only to throw away produce that didn't get eaten the previous week. And boy do I hate that.
Working on reducing food waste has helped me create more interesting meals on the weeknights, throwing together a random assortment of fruits, veggies and grains, and also results in Joey looking into my fridge and telling me there's nothing to eat.
Wednesday's nights dinner was a product of project no-food-left-behind. With one sweet pepper on its last leg, a small spear of cheese and a half-empty bottle or marinara sauce waiting to be used up, I knew I needed to come up with something fast.
And while I was wary of these peppers as I sat down to dinner (I'm not usually a stuffed pepper or tomato person), I was immediately sucked in upon first bite. The flavors were spot-on and the hefty dose of protein from the tofu and quinoa was just what I needed after a long run that morning. Bonus: these could easily be adapted for more people, and non vegetarians, too, by doubling or tripling the recipe and swapping ground beef or turkey in for the tofu. Take your pick!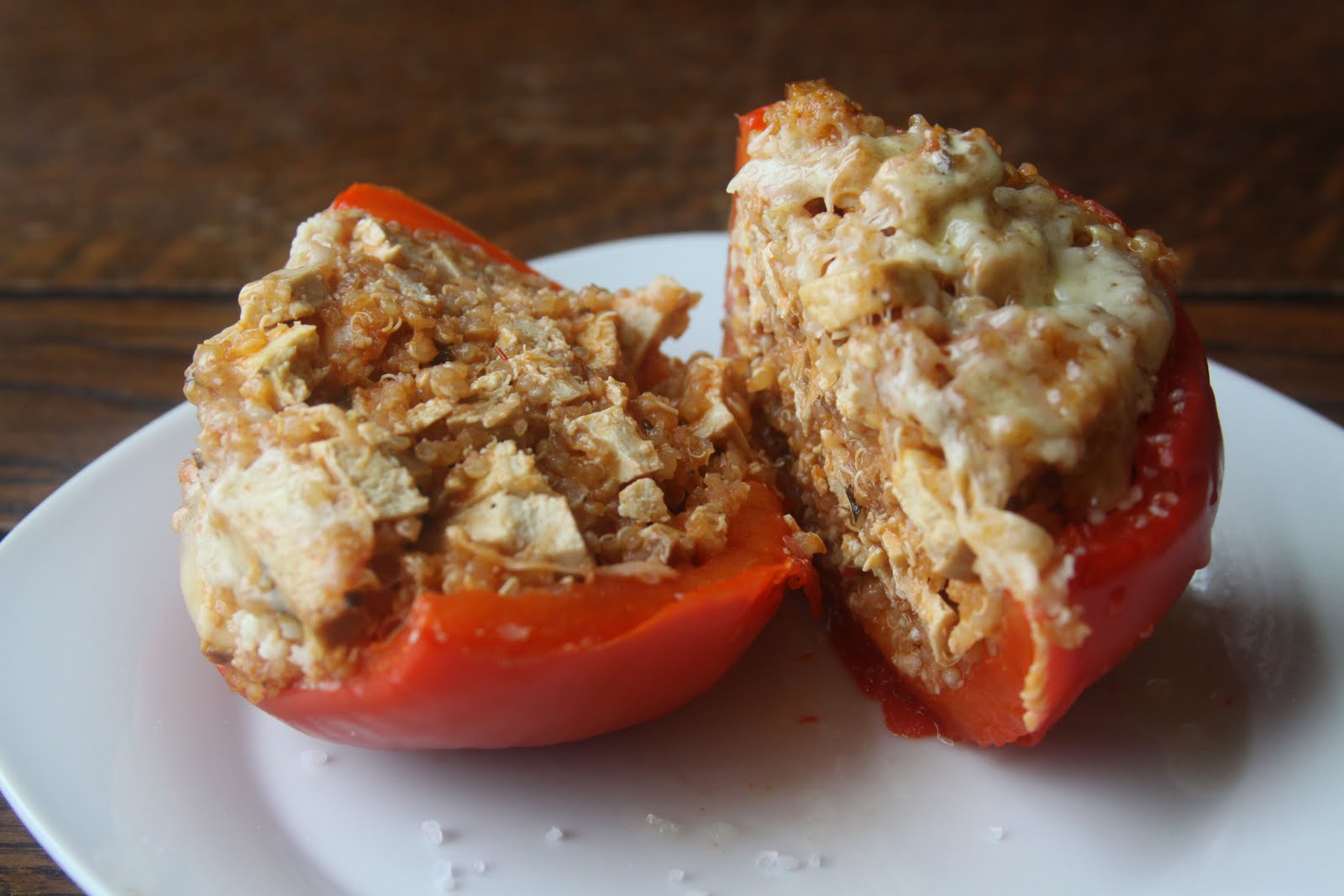 Vegetarian Stuffed Peppers for One (or more)
Ingredients
*1 red, yellow or orange sweet pepper, top cut off and seeded 
*1 (3.5-ounce) block of pre-baked tofu (I get mine at Trader Joe's) or 1/2 cup ground beef, if making for someone who prefers a non-vegetarian meal (cough cough Joey)
*1/3 cup cooked quinoa or brown rice
*3 Tablespoons marinara sauce
*1/4 to 1/2 teaspoon salt
*1 teaspoon balsamic vinegar
*1/4 teaspoon ground black pepper
*1/4 cup shredded sharp cheddar cheese
*2 teaspoons grated Parmesan cheese
Instructions
*In a small saucepan, bring two cups of water to boiling. Add the sweet pepper and boil for 15 minutes. Remove from water and dry the inside with a paper towel.
*Preheat oven to 400°F. In a small bowl, combine the tofu, cooked quinoa or rice, marinara sauce, salt, balsamic vinegar, black pepper, and shredded cheddar cheese. Spoon into the center of the pepper. Top with the grated Parmesan cheese.
*Place on a baking sheet and bake in the oven to 10 to 15 minutes, until cheese is melted and filling is hot. Serve immediately, or cool, cover with plastic wrap and re-heat in the microwave when ready to eat for 2 to 3 minutes.
Happy Cooking!
Madison