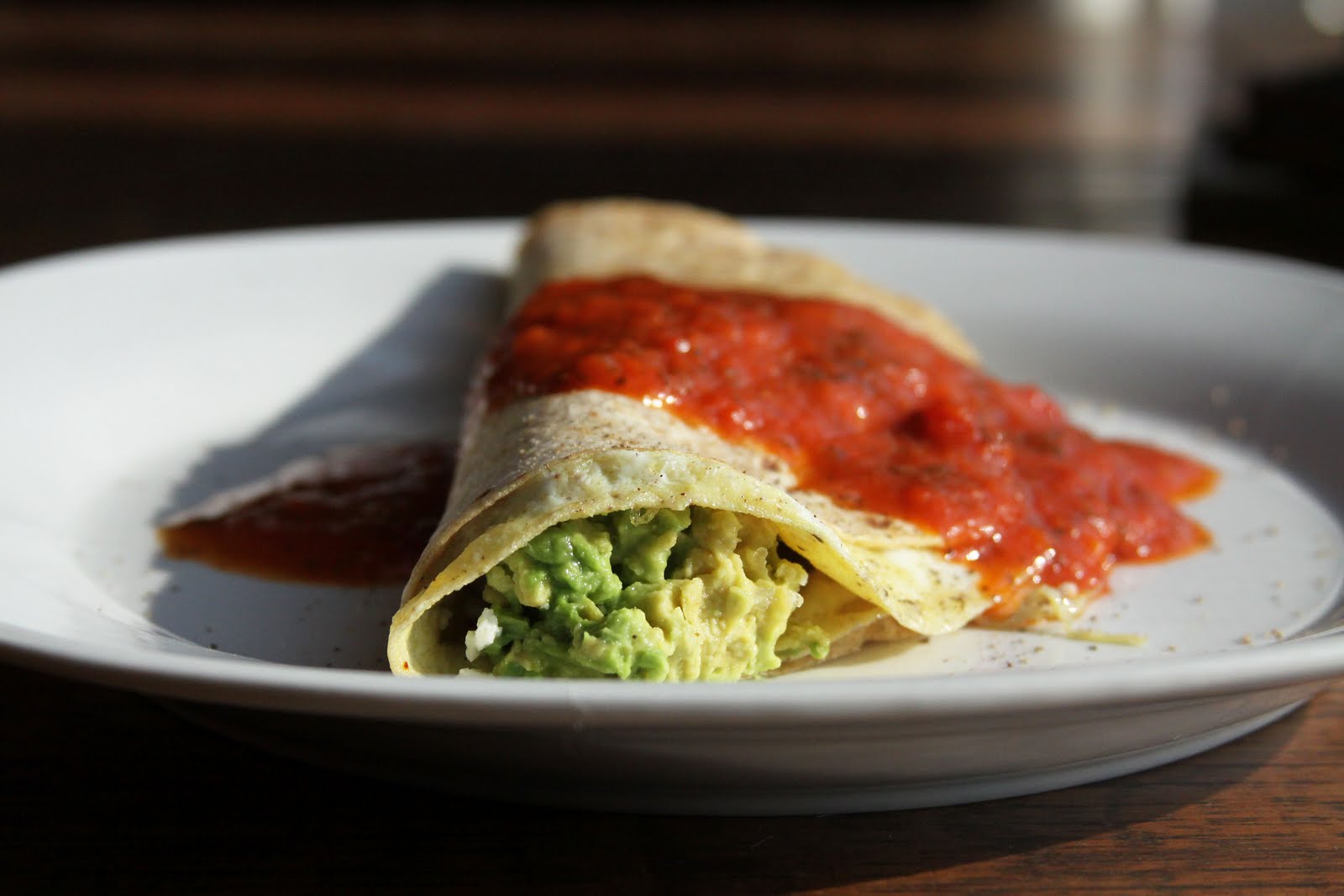 Thank you all so much for your enthusiastic response to the 'healthified' recipe project! Between your comments and e-mails, I now have a full list of recipes to choose from. My plan is to slowly work through the recipes over the next couple months, but bear with me if I'm a little slow at getting to your recipe or suggestion. Things are a little crazy over here.
While I'm 100% over the moon about getting married, I've started to realize that it takes significantly more work to prepare dinner in a mixed veg-carnivore home. Because it takes a little more planning, and because we don't have a single, combined kitchen right now, Joey and I have defaulted to going out to eat on the weekends more times than I'd like to admit.
I'm not entirely sure what that has to do with these Unda-Style Avocado Quesadillas, inspired heavily by
101 Cookbooks
. I guess it's just the fact that I'm now constantly thinking about how I would make the meals I eat into something Joey could get excited about, too. 
Take, for example, these quesadillas. Unda-style is a term used for when you cook an egg on one side of your flatbread, quesadilla, crepe…you name it. Basically it's code for pure flavor nirvana. I guess you could say it's the vegetarian's quivalent to an egg atop a juicy burger. 
My man-adaptation for this recipe would probably include a little bit of shredded chicken in between the layers of tortilla and egg, or perhaps a bit of ground beef tossed with some cumin and coriander for an extra kick of flavor. And if I were feeling ambitious, some flaked white fish would make a light and fresh addition. 
For me, they were perfect on their own. No addition of meat necessary. 
Those of you who are married or dating: Did you find it difficult to combine your eating style with your significant others'?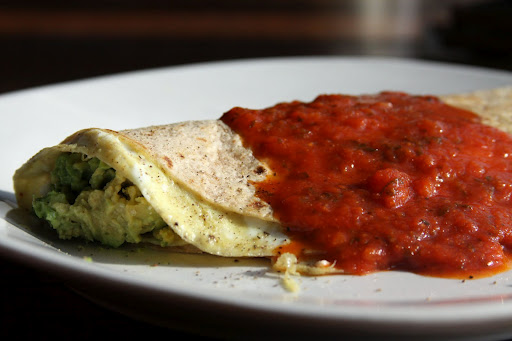 Unda-Style Avocado Quesadillas 
Ingredients
*1 large egg + 1 egg white
*Salt and freshly cracked black pepper
*1 whole wheat tortilla
*1/4 cup crumbled Cotija or feta cheese
*1/2 avocado, mashed
*1/3 cup marinara sauce or salsa 
Instructions
*In a small bowl, beat together the egg and egg white until very well combined. Sprinkle with salt and stir to combine. 
*Heat a small amount of butter or oil in a small nonstick skillet over medium high heat. Add egg to skillet and cook 2 minutes, until egg is set on the bottom but still soft on top. Place the whole wheat tortilla atop the soft egg in pan. Flip the egg and tortilla so the tortilla is on the bottom. 
*Fill with crumbled cheese and mashed avocado on one half of the egg. Fold in half. Continue to cook for 1 to 2 minutes. Transfer to plate.
*Top with the marinara sauce or salsa and additional salt and black pepper, if desired. 
Happy Cooking!
Madison