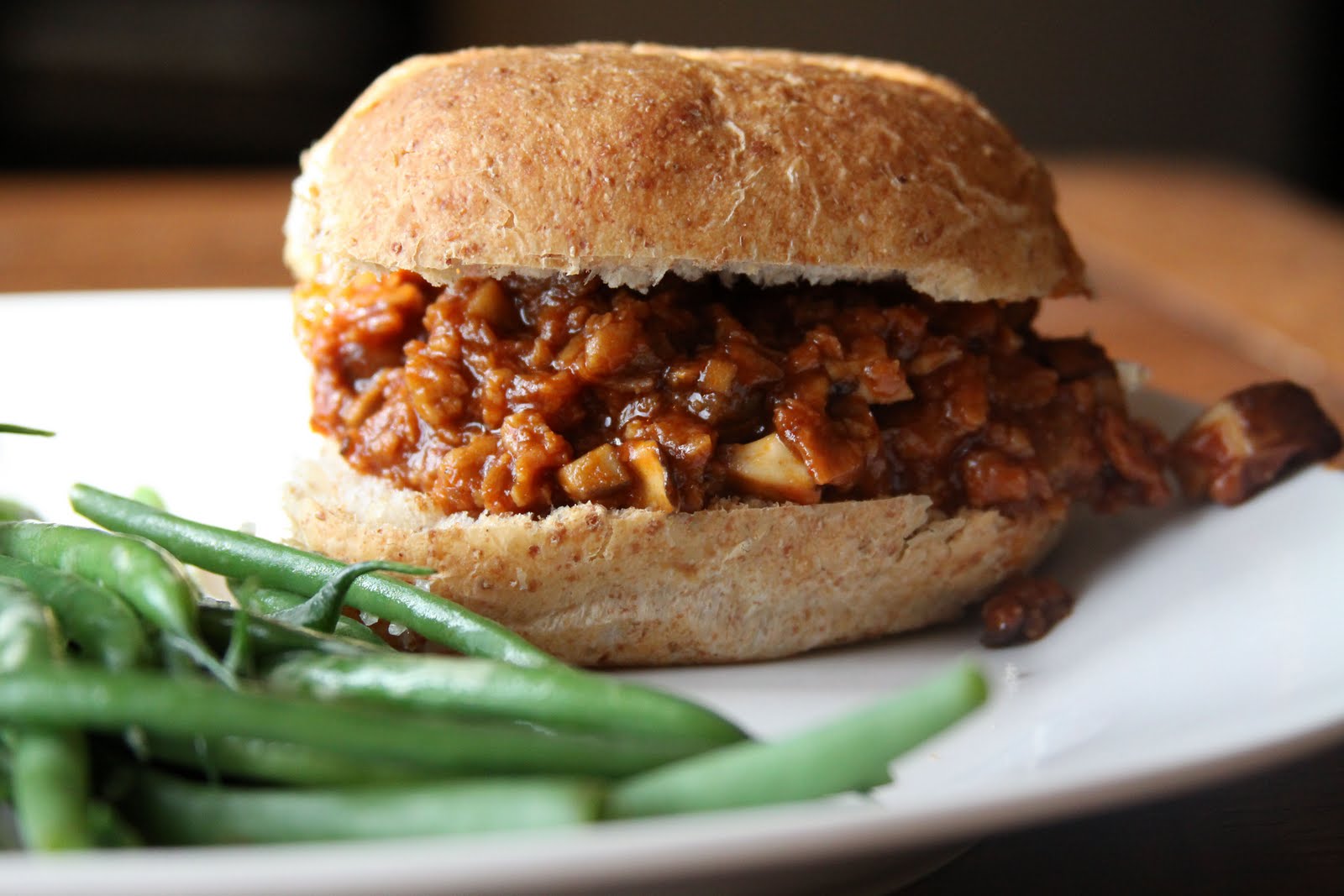 First, I want to congratulate Laura who is the winner of the Crate and Barrel Giveaway. Laura said…

E-mail me (madisonjanemayberry@gmail.com) with your address and I'll get your gift card on it's merry way!
Secondly, thank you all SO much for your wonderful suggestions about what you would like to see more of on Espresso and Cream. It was helpful to hear directly from you about what types of recipes matter most in your daily lives instead of having to guess what I think you want more of.
The funny thing is, when I was looking over the content on my site while putting together my brand new Recipage (you should check it out!) I realized that without even trying, Espresso and Cream weighs heavily on the baking and desserts side. And although I love to bake desserts, it's hardly a reflection of what I actually eat on a regular basis or the healthy lifestyle I'm most passionate about.
With that said, I'm going to be making an effort to share more of my everyday passion for healthy, vegetarian meals, smart snacking strategies and the occasional desserts (some healthier than others). And, of course, snippets of my life, maybe even more than before, will continue to pop up as Joey and I march closer towards a wedding a beginning a life together.
Thanks again for inspiring me and helping make this site everything it can be. I'm excited for this mini re-launch! Now, on to dinner…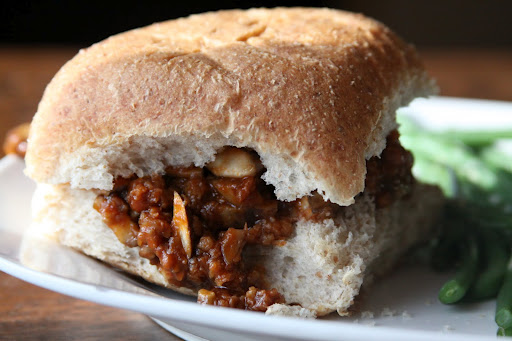 There are times as a vegetarian that I miss some of the foods I ate before the switch. And although I didn't eat many sloppy joes when I was little, I found myself with a deep craving for them last week. I absolutely had to have a sloppy joe. Thankfully, with all the sauce and spicy flavor it was a dish that could easily be veg-ified with chopped mushrooms and veggie crumbles.
I was trilled with the similarity in flavor of this sloppy joe compared to the original, and how easy it would be to make half vegetarian and the other half with ground beef or turkey, if desired. The only change in the recipe would be to divide the sauce mixture into two pans before adding the veggie crumbles. Then, you could toss ground meat into one and the veggie crumbles into the other.
As I've mentioned before, I'm not a huge fan of relying heavily on vegetarian soy 'meat' products as a vegetarian. However, there are times, like with these sloppy joes, that they come in handy and oh-so-tasty, too.
Vegetarian Sloppy Joes for Two
I had a reader write and point out that worcestershire sauce isn't actually vegetarian because it contains small amounts of anchovies. If you are a stringent vegetarian, leave the worcestershire out or sub a little extra vinegar for it.
Ingredients
*1 tablespoon olive oil
*1 cup chopped mushrooms
*2 tablespoons worcestershire sauce (optional)
*1/2 tablespoon apple cider vinegar
*1 tablespoon tomato paste
*1/3 cup water 
*1/2 tablespoon brown sugar
*1/4 cup ketchup (I've been using Simply Heintz, which is made without high-fructose corn syrup)
*1 cup Morningstar Meal Starters Veggie Crumbles
*Whole wheat hamburger buns or ciabatta rolls 
Instructions
*In a large skillet, heat oil over medium high heat. Add in the mushrooms, worcestershire sauce, apple cider vinegar, tomato paste, brown sugar water and ketchup. Stir to evenly combine. Bring mixture to a simmer. Add in the veggie crumbles.
*Continue to cook 2 to 3 minutes, or until veggie crumbles are heated through and mixture is hot.
*Serve mixture on toasted whole wheat hamburger buns or ciabatta rolls. Serves 2
Happy cooking!
Madison