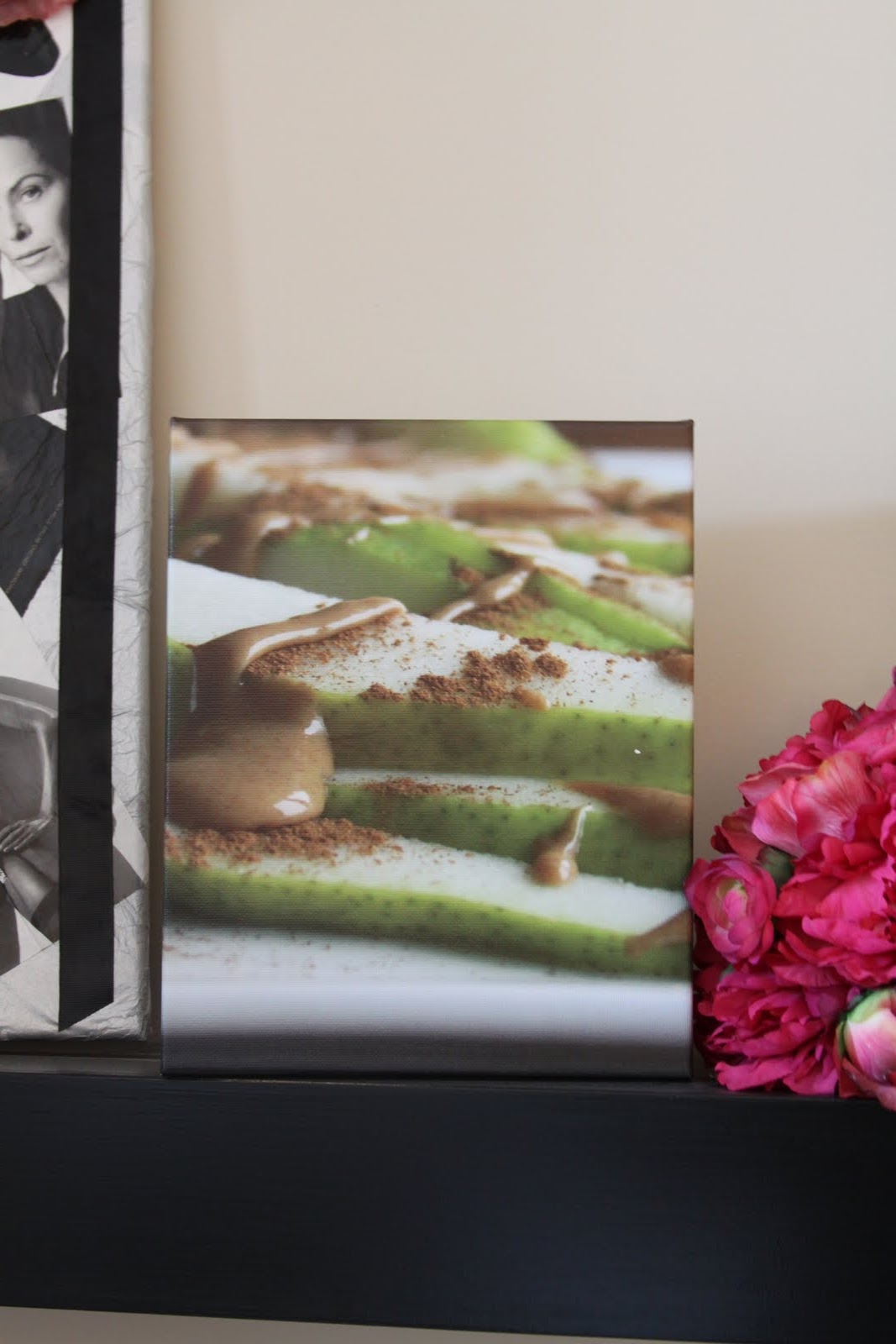 A few weeks ago the nice people over at Easy Canvas Prints contacted me to see if I would be interested in having one of the photographs on my blog made into an 8×10-inch canvas print. Why yes, Easy Canvas Prints, I would love to sample your product. Of course, I told them I couldn't guarantee a positive review. Just an honest one.

Thankfully, the canvas print I recieved of my pears with peanut butter and cinnamon exceeded my expectations and makes a beautiful, colorful addition to my mantle. My mom, who dabbles in photography, has used canvas printing many times, so I know how bad things can go when enlarging photos and stretching the canvas over a wood frame.
My photo was all to-scale, the color was true to the original and the process for putting together my print was unbelievably easy. Another bonus was the fact that the print arrived within a few days of ordering it. I always appreciate when shipping is prompt since I'm about as impatient as can be.
Thanks, Easy Canvas Prints! My apartment looks a little brighter thanks to you.
Madison