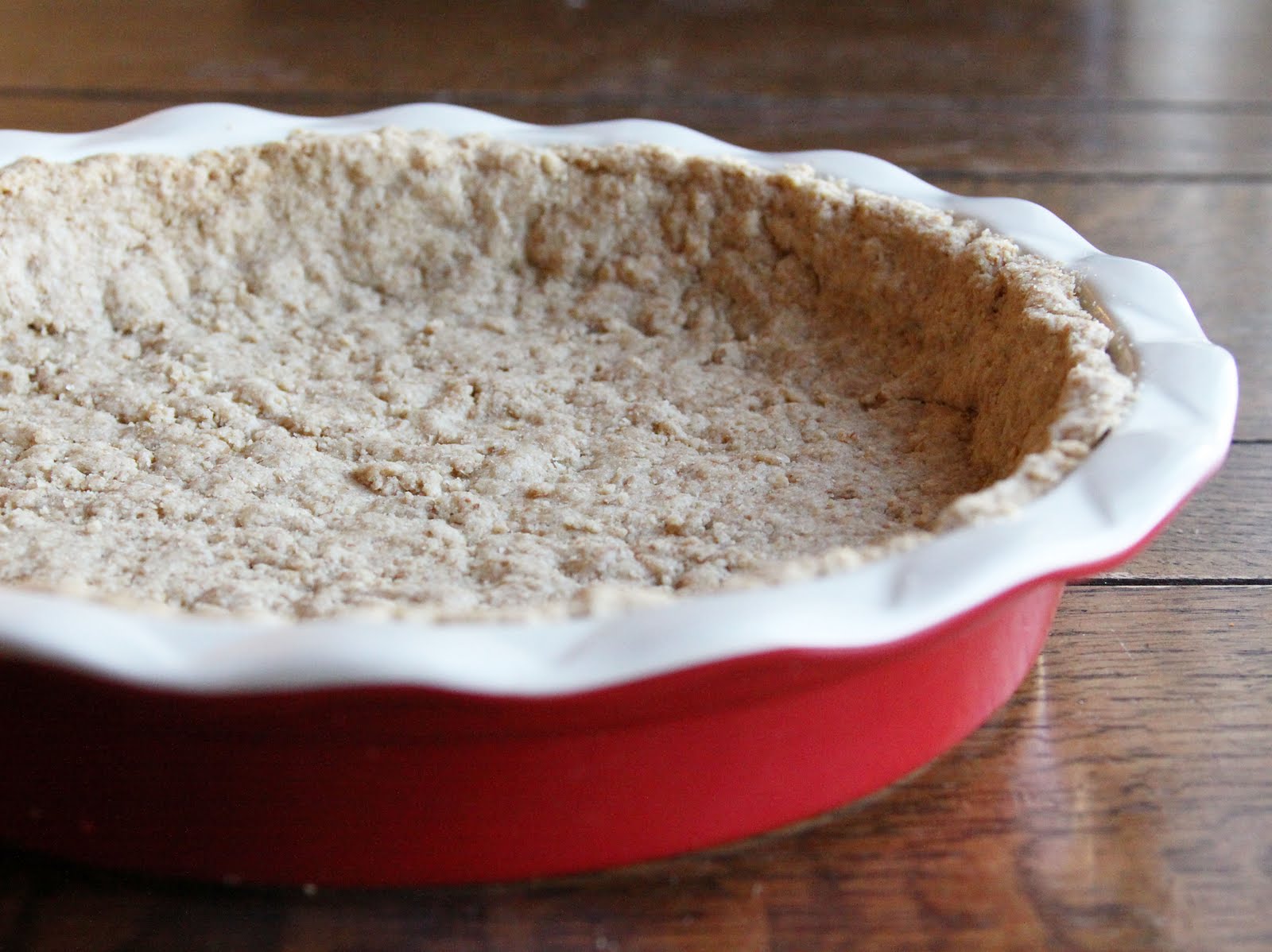 Good morning and happy Wednesday, friends!
I want to introduce you to someone. Her name is Alice, and she is as sweet and real as they come. Her blog, Savory Sweet Life, is packed with family-friendly recipes and tempting goodies. But what really caught my eye a few months back was the pie dough recipe Alice shared.
Well, it wasn't so much the recipe itself but the concept. A no-roll pie dough? Did such a thing really exist all these years? And was it possible that for all these years I could have been making pie shells without all the grief of rolling and fluting? It appears so.
Of course for a fancy, finished feel, rolling dough still has its place, but for everyday, this method has become my go-to.
Over the past few weeks, I've been testing out pie dough recipes, looking for a favorite. When I opened up the June issue of Martha Stewart Living, I knew I had a winner. Her Pate Brisee, the French version of pie dough, was chock full of butter – a great sign of you're looking for light, flaky crust. And when it came out of the oven it didn't disappoint!
Pate Brisee
Adapted from Martha Stewart Living, June 2011
Ingredients
*2 1/2 cups all-purpose flour
*1 teaspoon salt
*1 teaspoon sugar
*2 sticks butter, cold and cut into cubes
*1/4 to 1/3 cup ice cold water
Instructions
*In the bowl of a food processor, combine flour, salt, and sugar. Add butter, and process until the mixture resembles coarse meal, 8 to 10 seconds.
*With machine running, add ice water in a slow, steady stream through feed tube. Pulse until dough holds together without being wet or sticky; be careful not to process more than 30 seconds. To test, squeeze a small amount together: If it is crumbly, add more ice water, 1 tablespoon at a time.
*With your hands, press pie dough into a lightly-greased pie plate, working to be sure the dough is pressed into an even layer of thickness on the bottom and up the sides of the plate. Bake per recipe instructions.
Happy Baking!
Madison