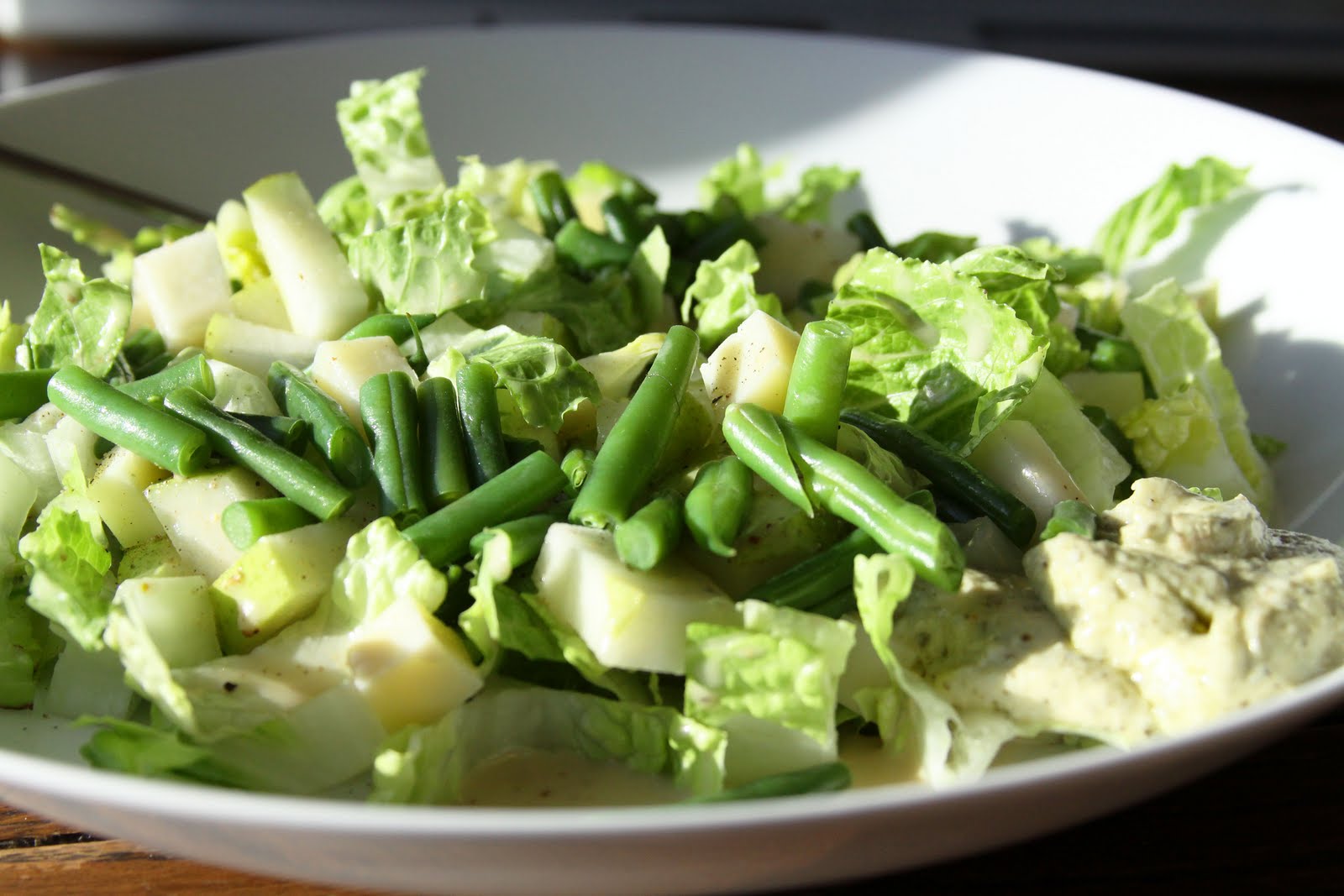 Let's talk healthy stuff, shall we? 
I think it was Mr. No Meat Athlete himself who said that we should all try to eat one salad and one smoothie every day to pack in the vitamins and nutrients everyone needs daily without fail. Although it's probably not achievable every single day, I find it to be a great guide to keep in the back of my head when I'm planning my meals for the day.
Despite the large number of salads I eat, I rarely post whem because it doesn't really seem to be something you need a recipe for. However, last night's salad was so perfect I couldn't resist sharing it!
In other news, I will be cleaning like a maniac tonight because not only is my mom coming this weekend, but Joey's parents are coming, too. Two mothers on one weekend = my apartment needs to be spotless! Okay, so I'm pretty sure they would both cut me some slack if it wasn't perfectly in order, but I would rather not take a chance.
How is everyone celebrating Mother's Day?
We're planning on showing my future in-laws around the place for the rehearsal dinner, since they haven't seen it yet, going to brunch Sunday morning and Joey and I have seven miles to tackle on our half-marathon training plan. Can't wait! 🙂 
Sweet, Tangy, Salty Salad (aka the Everything Salad)
*3 cups chopped Romaine lettuce
*1 to 2 oz. chopped sharp white cheddar cheese
*1/2 cup chopped, steamed fresh green beans (hot or chilled)
*1/2 ripe fresh pear, chopped
*2 tablespoons Trader Joe's Champagne Vinaigrette (best. dressing. ever. Low in calories, big in flavor)
*2 tablespoons Trader Joe's White Bean and Basil Hummus
*Serve with buttered toast on the side
Madison