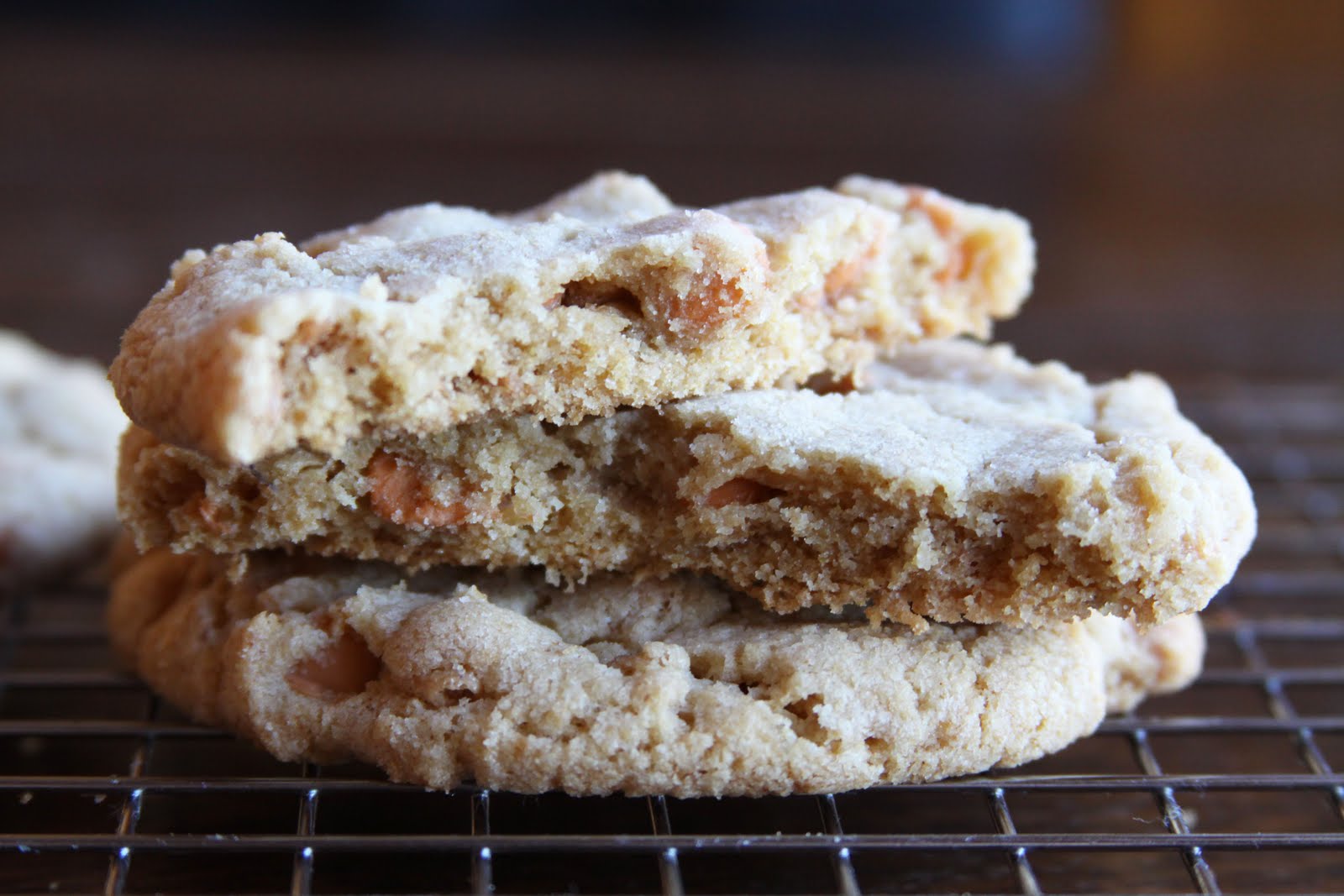 Last week, while catching up on Kath's blog, I stumbled upon fabulous baking inspiration. Although there was no recipe, Kath mentioned that she had a fabulous cookie. A Cinnamon Toast Crunch cookie, or something to that effect.
Those words planted a seed in my head that has been growing ever since. And for some inexplicable reason, I needed to make
I didn't grow up eating Cinnamon Toast Crunch and I don't ever eat it now, either. But that sweet, cinnamon-infused cereal wrapped up in a cookie seemed like heaven to me.
My friends, I don't say this lightly. These are the best cookies I think I've ever made. The powdered sugar serves to give them a crisp, shortbread-like edge and the soft, chewy center is exactly what I need from a cookie. And when infused with butterscotch chips, Cinnamon toast crunch and ground cinnamon they take on a flavor that's remarkably similar to the cereal itself, only better.
Cinnamon Toast Crunch Cookies
Ingredients
*2 sticks unsalted butter, softened
*1 cup canola oil
*1 cup sugar
*1 cup powdered sugar
*2 large eggs
*1 teaspoon baking soda
*1/2 teaspoon kosher salt
*1 teaspoon ground cinnamon
*3 2/3 cups all-purpose flour
*1 cup butterscotch chips
*1 1/3 cups Cinnamon Toast Crunch cereal
Instructions
*Preheat oven to 350°F. Lightly grease two cookie sheets with butter or nonstick cooking spray. Set aside.
*With an electric mixer, beat butter and oil together until combined. Add in sugar and powdered sugar and beat until creamy, about 1 to 2 minutes. Add in eggs, one at a time, beating well after each addition. Beat in the baking soda, salt and cinnamon.
*With the mixer running at low speed, gradually add in the flour until just combined. Stir in the butterscotch chips and Cinnamon Toast Crunch cereal by hand.
*Drop by heaping tablespoons onto cookie sheet or roll heaping tablespoons into a round ball (my preference) and place on cookie sheet. Flatten cookies slightly with your hand.
*Bake for 12 to 14 minutes (I found 13 minutes to be the lucky number) until just slightly golden around the edges. Cool on baking sheet 10 minutes. Transfer to wire rack to cool completely.
Happy Baking!
Madison