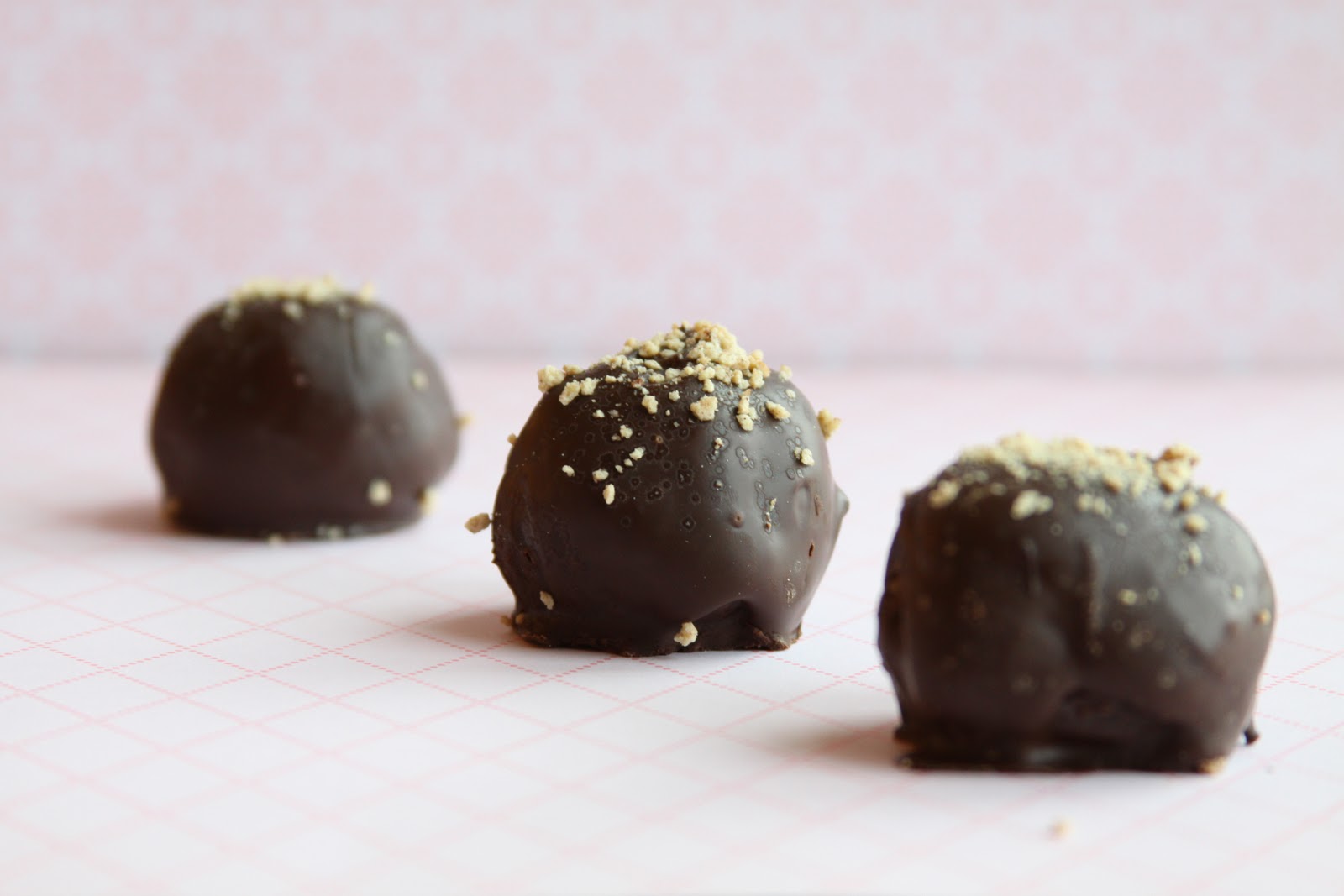 Happy "Week Before Valentine's Day" my dear readers. If the day dedicated to love isn't up your alley, please forgive me for what's shaping up to be a very chocolate and love intensive week. Regular posting will resume next week, I promise!
Greater than my love for chocolate is my love for semi-healthy desserts. I have been known to incorporate whole wheat flour, ground flax seed and fruit into sweet treats because it makes me feel just a little bit better about dessert.
To date, one of the most popular posts on Espresso and Cream has been my Homemade Larabar recipe. Seems I'm not the only person who loves these fruit and nut bars. My original recipe for Homemade Larabars was super fruity and sweet, but this recipe is completely different.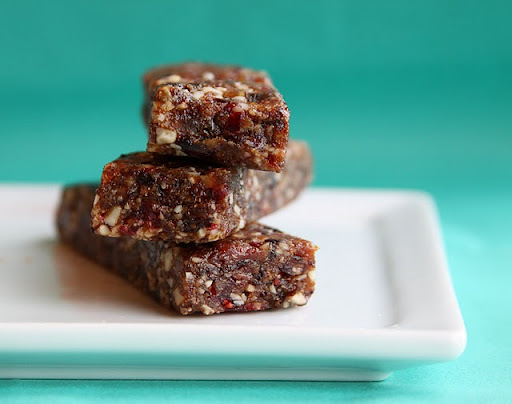 This recipe is still sweet, but much less fruity, and was surprising even to me how much it tasted like no-bake chocolate oatmeal cookies. But unlike no-bake chocolate cookies, these little truffles are decidedly healthier. The filling is made with a mixture of fruit, nuts, dark chocolate, honey and peanut butter, which gets dipped in a dark chocolate finish. What's not to love?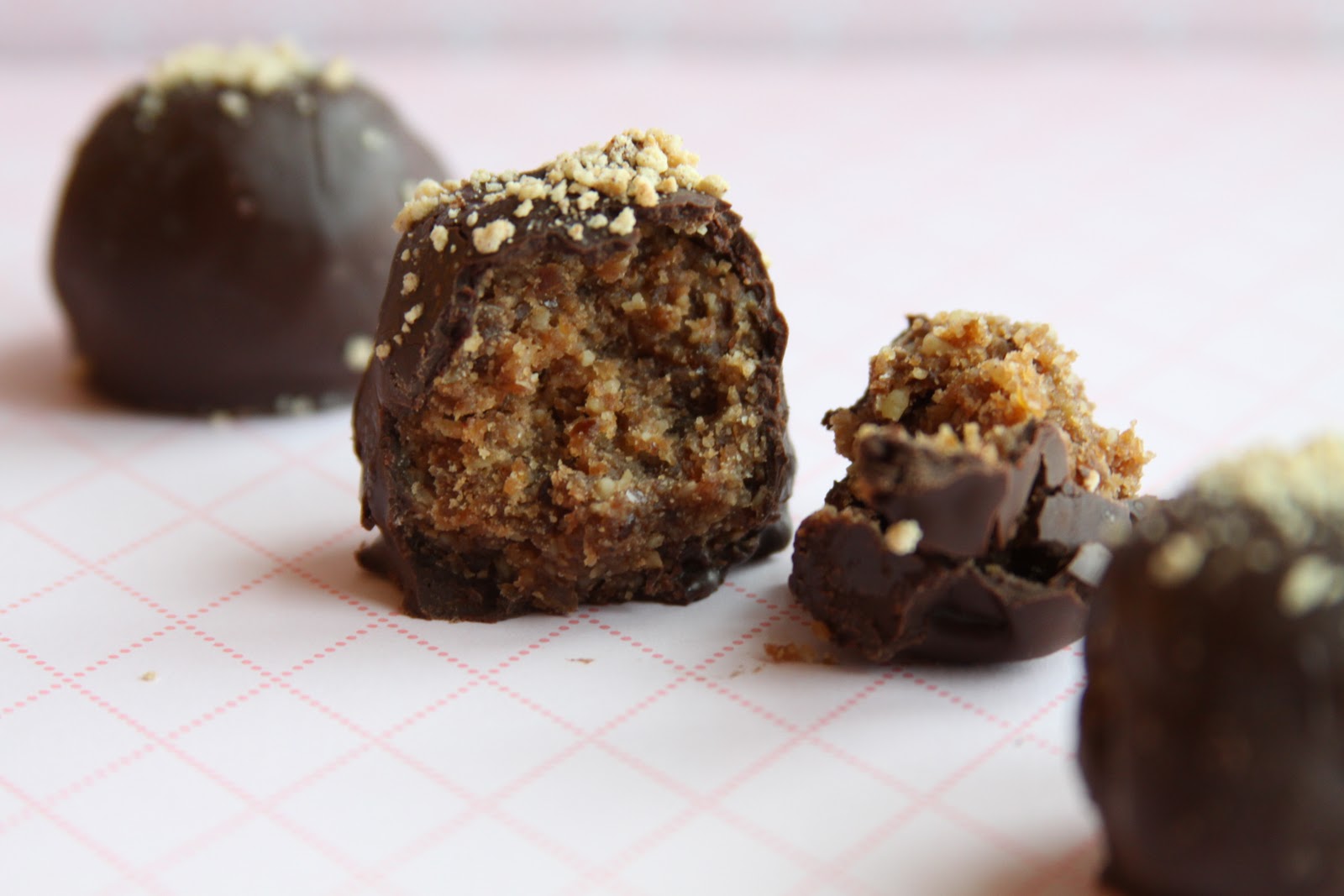 Oatmeal Chocolate Chip Cookie Truffles
Ingredients
*1 (10-oz.) container pitted dates
*1 (8-oz.) bag walnut halves
*1/4 cup dark chocolate chips
*1/3 cup instant oats
*1 Tbsp. creamy peanut butter
*1 Tbsp. honey
*1/4 tsp. ground cinnamon
*Pinch of salt
*1 1/2 cups dark chocolate chips
*Graham cracker crumbs (optional)
Instructions
*In the bowl of a food processor combine the dates, walnut halves, 1/4 cup chocolate chips, oats, peanut butter, honey, cinnamon and salt. Process for 2 to 3 minutes, until mixture takes on a paste-like consistency and begins to clump together.
*Scoop mixture by tablespoons and form into balls. Place on a baking sheet lined with parchment or waxed paper and refrigerate for at least 30 minutes.
*Meanwhile, place the remaining chocolate chips in a microwave-safe bowl. Melt in the microwave on 100% power for about 2 minutes, stirring every 30 seconds.
*Drop truffles into the melted chocolate, then transfer back to lined baking sheet. Sprinkle with graham cracker crumbs, if desired.
Happy Baking!
Madison