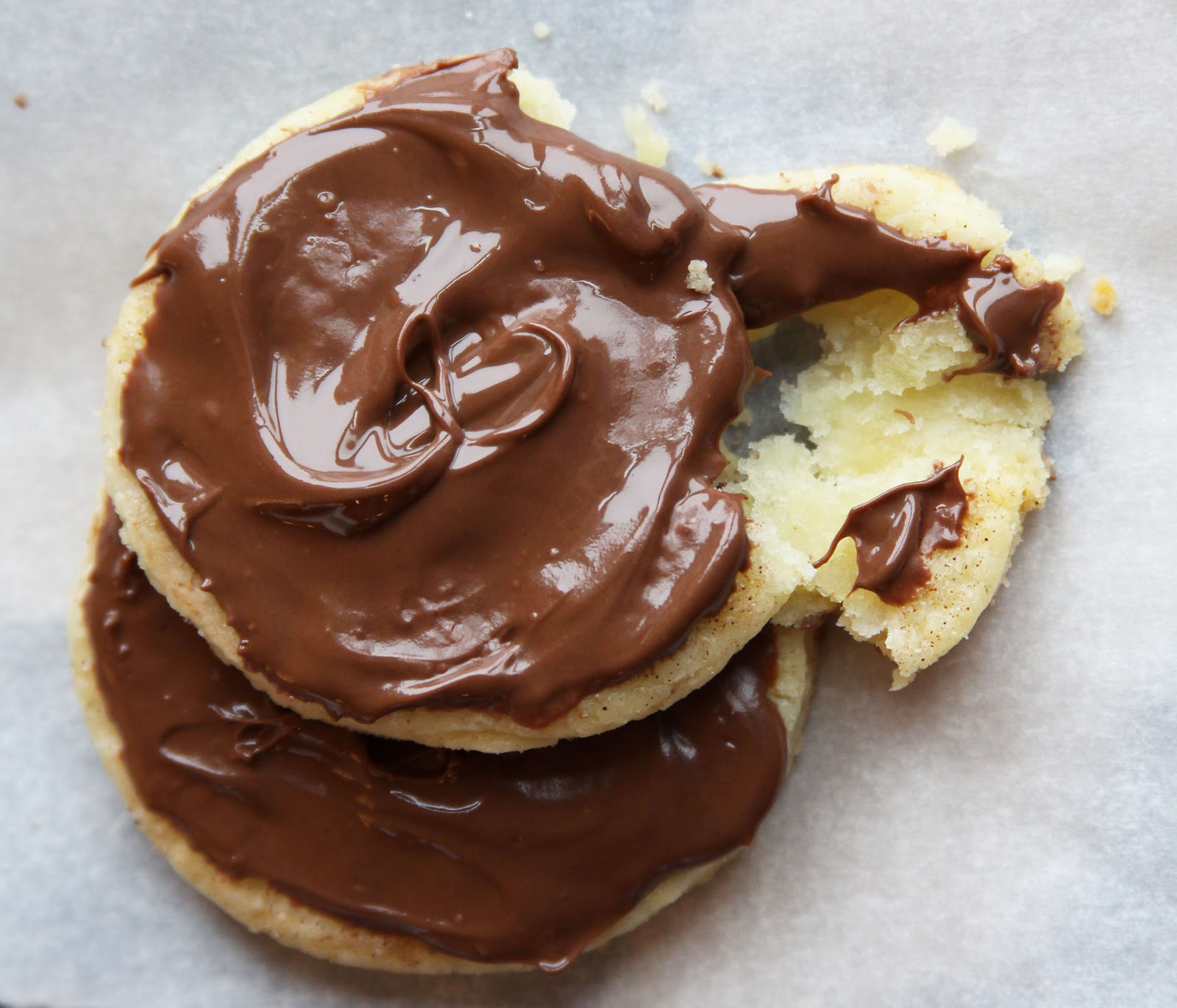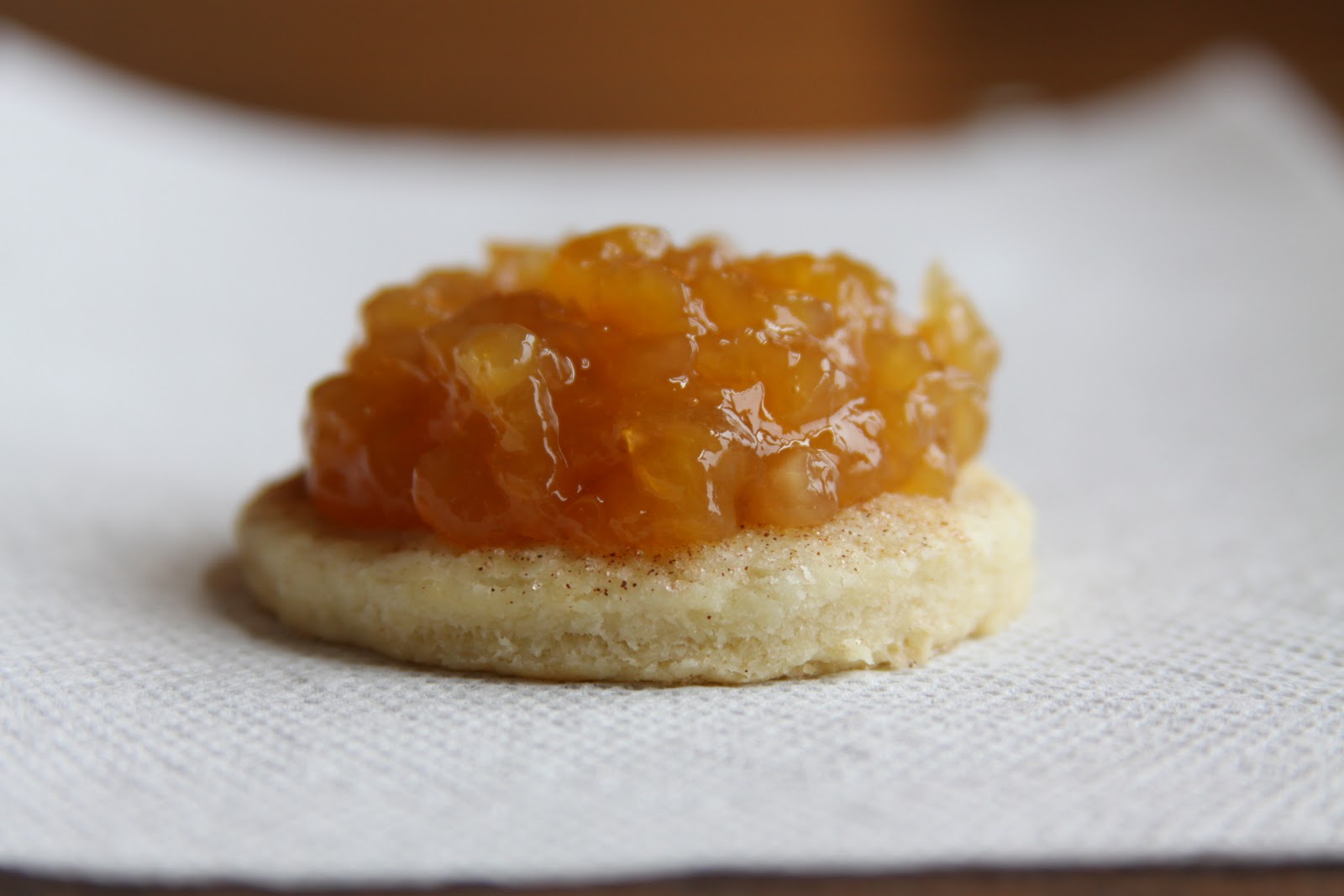 One of my earliest food memories is of baking pies with my mom. Thinking about it now, I'm not sure my mom made that many pies, but the times she did burn bright in my memory. Not of the actual pie, but of the scraps. My mom would brush the scraps of pie crust with cinnamon sugar and put them in the oven with the pie as a special treat for me to eat. Flaky, delicious finger-food. Perfect for little hands that couldn't wait for a pie to bake and cool.
So last week, instead of baking a whole pie, I put together a batch of flaky pie crust and cut it out like cookies. And you know what I realized? It's a whole lot more fun than a whole pie. A perfect sweet bite at the end of a meal, and great for people like me who like to mix it up. Smears of Nutella, fruit preserves, and yes, peanut butter, keep things interesting.
And this pie crust? To die for. Flaky, light and, most importantly, easy. For anyone who has struggled with flaky pie crust, I know your pain. My grandmother makes the world's best pies, and my mom knows it. So growing up, her standards for the pie crusts I made were very high. In fact, it wasn't until this year that I felt I was getting closer to pie crust perfection. With this crust, you, too, can get there.
So here's to pie and desserts to get you thought the week!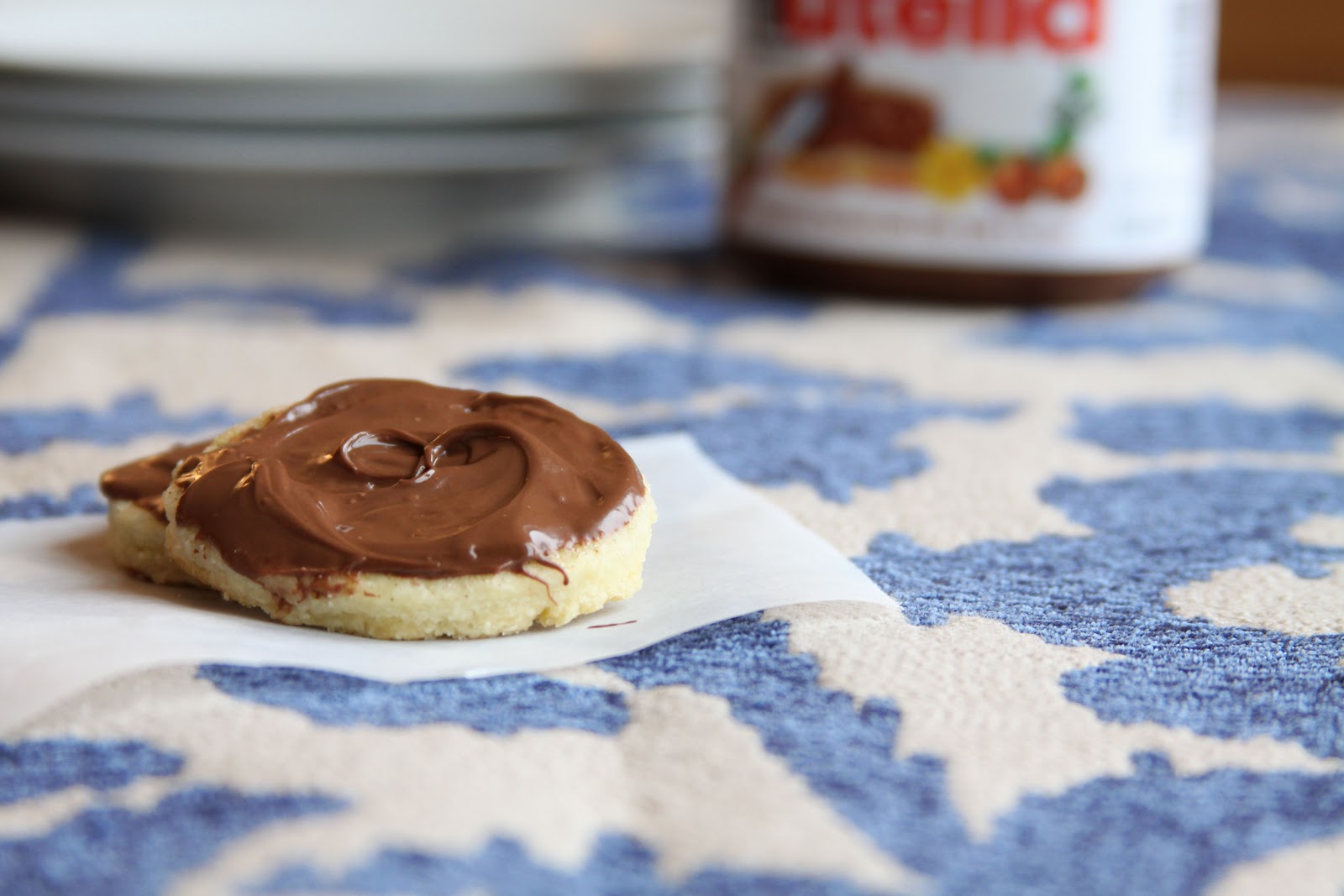 Pie Bites
(Printable Recipe)
Ingredients
*1 1/4 cups flour
*8 Tbsp. unsalted butter, cubed
*1/4 tsp. kosher salt
*1/4 cup ice water
*1 large egg yolk, lightly beaten
*2 Tbsp. sugar
*1 tsp. ground cinnamon
*1/2 cup Nutella or Fruit Preserves
Instructions
*Preheat oven to 350°F. Line a baking sheet with parchment paper or a Silpat mat. (I recently got a Silpat for Christmas and can't say enough good things about it!)
*In the bowl of a food processor, combine the flour, butter and salt. Pulse 5 to 10 times, until mixture resembles coarse crumbs. Be careful not to pulse too many times. The butter should still be slightly clumpy.
*Combine the water and egg yolk. Add in the water and egg yolk mixture and pulse until dough starts to come together. Press the dough into a disc and wrap in plastic wrap. Refrigerate for an hour.
*Roll dough into 1/4-inch thickness on a lightly floured surface. Cut into circles with a cookie cutter of the top of a drinking glass. Transfer to baking sheet. Combine the sugar and cinnamon and sprinkle over circles.
*Bake for 16 to 20 minutes, until edges are just slightly browned. Remove from oven and cool slightly. While circles are still warm, spread with Nutella.
Happy Baking!
Madison