THIS crazy kid is coming to visit me in less than 12 hours. And although I can't wait until the days that we no longer have to visit one another, there is something exciting about the anticipation of the weekend. Cleaning the house, putting makeup on and getting ready for him to arrive makes each and every weekend feel special. I love dating my fiancé, and I'm looking forward to dating my husband, too.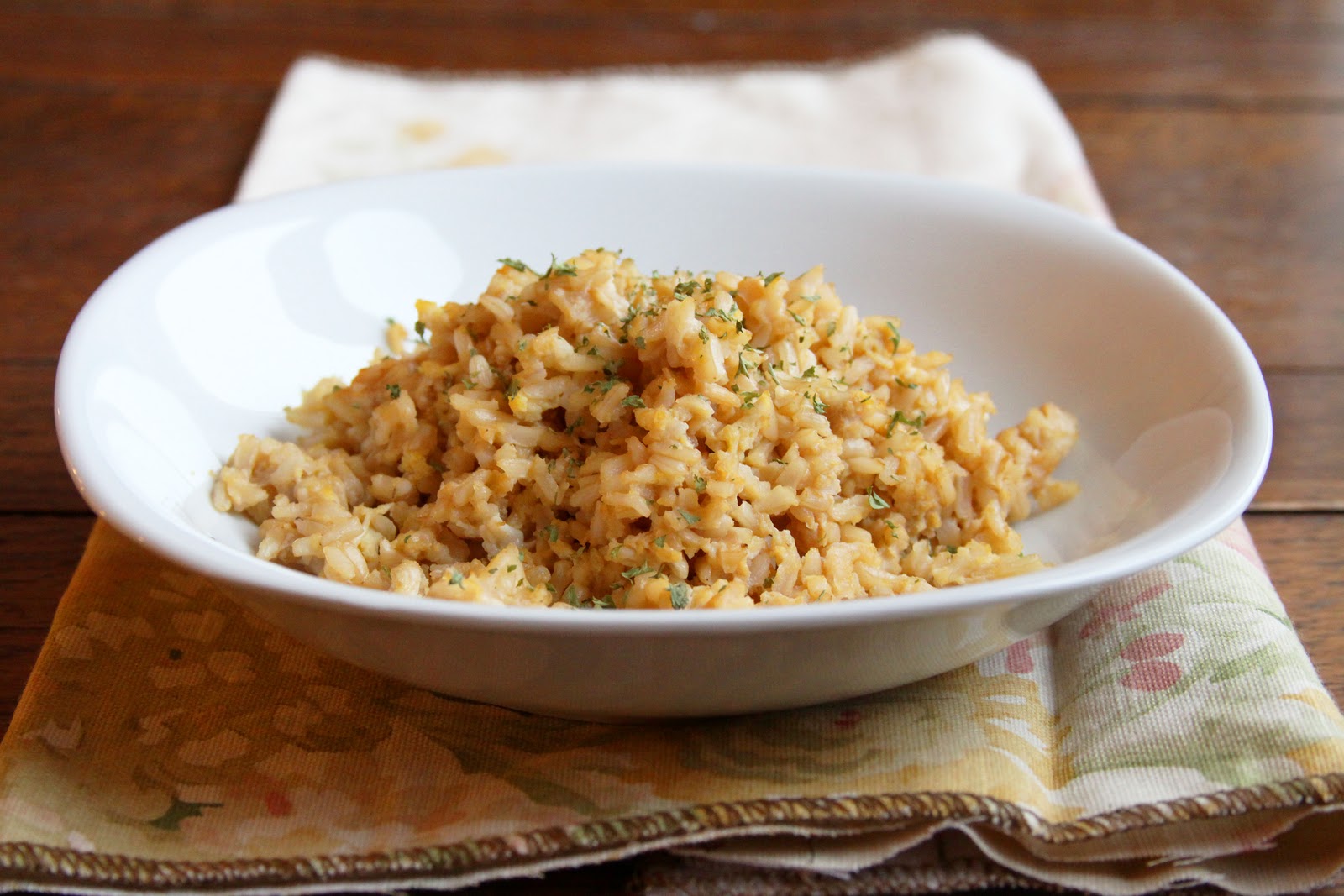 And until he arrives, I'll be eating fried rice. Sort of. Except way healthier than anything you might find at a restaurant. But before I get ahead of myself, I need to give some serious props and credit to my inspiration for this dish, Emily over at Daily Garnish. I've talked about Emily before, when her blog was still called The Front Burner. Now it has a pretty new name and design that's definitely worth checking out.
So when Emily posted a recipe a while back for fried rice, my taste buds started watering and I new I needed to come up with a version of my own. Since I am big on hearty, veggie-dense portions, I boosted the veggies in my fried rice with a combination of peas and edamame, and used a little bit of Trader Joe's Asian-Sesame Soy Ginger Vinaigrette. The whole process was so super easy, it had me wondering why I hadn't tried something similar before.
Have a happy weekend, everyone!
Asian Sesame Fried Rice
(Printable Recipe)
Note: The recipe calls for edamame and peas, which I ended up adding in the second time I made this dish. Hence, the photo has no peas and edamame but the recipe does. Since the weather in the mornings around here has been dreadful and cloudy, getting a second shot at taking a photo worth sharing wasn't going to happen!
Ingredients
 *2 large eggs 
*2 Tbsp. light margarine (I used "I can't Believe It's Not Butter Light")
*2 cups brown rice, cooked
*1/2 cup shelled edamame
*1 cup sweet peas
*2 Tbsp. Asian-sesame sauce or teriyaki sauce (I like Trader Joe's Asian Sesame Soy Ginger Vinaigrette)
*Drizzle of soy sauce
Instructions
*In a small bowl, beat the two eggs until well-combined. Set aside. 
*In a large nonstick skillet, heat butter until melted, about 1 minute. Add in the brown rice, edamame, sweet peas and Asian-sesame sauce. Continue cooking for 1 to 2 minutes more, until edamame and peas are heated through. 
*Slowly pour the eggs over the rice. Stir with a rubber spatula and continue to cook for 2 minutes more.
*Transfer the rice to two bowls and drizzle with soy sauce, if desired.
Happy Cooking!
Madison