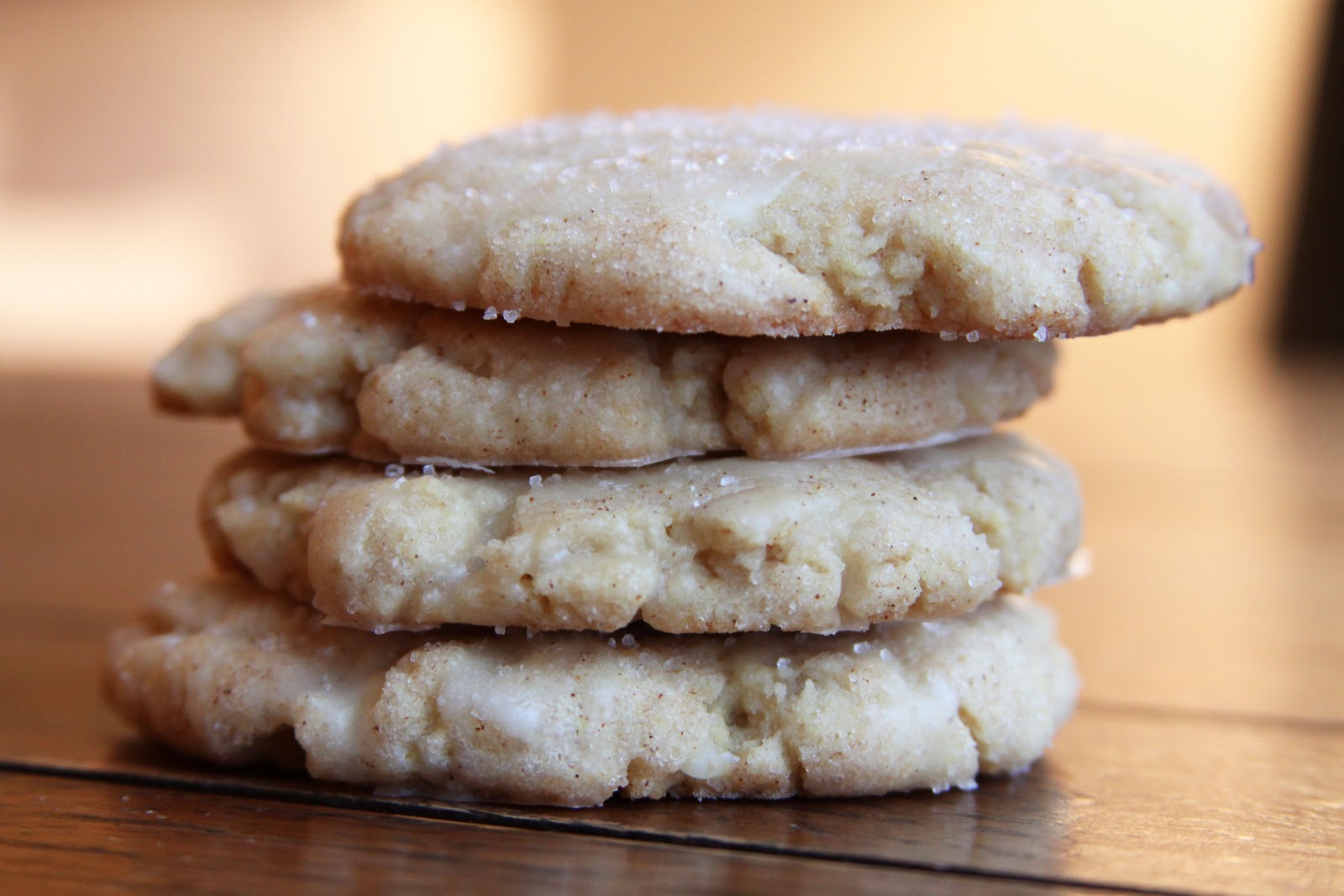 Did you hear that this week has been declared cookie week? Well now you know and we can get to baking! I'm not entirely sure who named it cookie week. Though I do suspect that The Pioneer Woman had something to do with it.
I realize I'm a bit late partaking in cookie week festivities. But just because cookie week is almost over doesn't mean the baking needs to stop. In fact, it's just begun.
A few weeks back while visiting Florida my step-mom made me some pretty delicious cookies. So delicious that in the course of three days I ate the entire container. Of course I asked her to send me the recipe, and when it arrived in my mailbox I got to baking right away.
Changes were made, including a few healthy additions like whole wheat flour. And a few subtractions were made, too, like using less sugar and butter. So they're kinda like health food, right? And the best part of it all is that they are 100% delicious, without being super sweet. In fact, you can eat two or three without needed to take a nap afterward. That, my friends, is a very good thing.
Iced Eggnog Cookies
Adapted from BHG's Double Thumbprint Cookies 
(Printable Recipe)
Ingredients
*1/4 cup butter, softened
*1/4 cup canola oil
*1/2 cup sugar
*1 tsp. baking powder
*1/2 tsp. salt
*1 large egg
*1 teaspoon almond extract
*2 cups whole wheat pastry flour
*1/2 cup sugar
*1 Tbsp. ground cinnamon
*1 cup powdered sugar
*3 Tbsp. eggnog
*2 Tbsp. milk
*1/2 tsp. almond extract
*Decorator Sugar (optional)
Instructions
*Preheat oven to 375°F. Line a cookie sheet with parchment paper; set aside.
*In a large bowl, combine the butter and oil. Beat with an electric mixer on medium-high speed for 30 seconds. Add 1/2 cup sugar, baking powder and salt. Beat until combined, scraping bowl occasionally. Beat in egg and almond extract until combined. Beat in flour until just combined.
*Shape dough into 3/4-inch balls. In a bowl, combine the 1/2 cup sugar and 1 Tbsp. ground cinnamon. Roll each ball in the cinnamon-sugar mixture. Flatten with the palm of your hand or the bottom of a glass.
*Bake in the preheated oven for 7 minutes or until edges are lightly browned. Transfer cookies to a wire rack. Combine the powdered sugar, eggnog, milk and almond extract. Drizzle cookies with powdered sugar mixture. Sprinkle with decorator sugar, if desired.
Happy Baking!
Madison