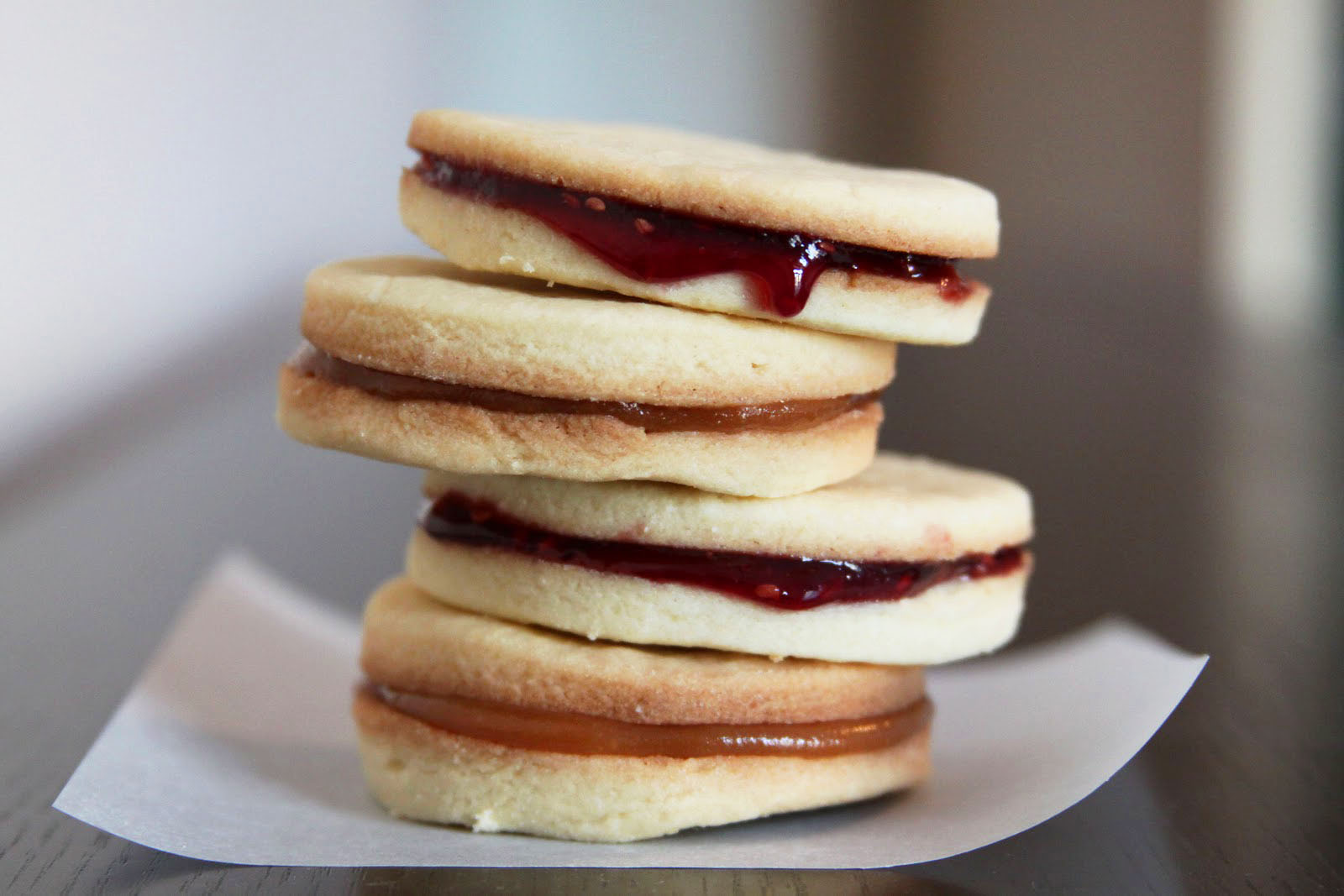 Working as an editor makes writing as a blogger absolutely maddening at times. Throughout the day, I'm constantly thinking about editorial direction and cohesive themes to the pieces and recipes I'm putting into place. There's a rhyme and a reason for everything, and every recipe serves a purpose.
But life as a blogger isn't nearly as cut and dried. Blogs by their very nature are extensions of the people who write them, and just like people are multi-dimensional, so are their blogs. And as those people change, their blogs come along for the ride, since at its core a blog is really nothing more than a journal or sorts.
As my blog grows, I've been wrestling with the direction of Espresso and Cream, and to be honest it's got me feeling a little bit lost. Some of my favorite blogs are those that paint a bright, vivid picture of the bloggers behind the scenes – their lives, loves, daily routines, and adventures – like The Front Burner, Eat Live Run, Kath Eats, and Carrots 'n Cake. They're the girls you feel as if you already know because they share a part of themselves in each and every post.
On the other side of the coin, there are the food bloggers I revere and admire for their jaw-droppingly beautiful photos, inventive recipes and beautiful prose: Smitten Kitchen, Orangette, Tartelette, and 101Cookbooks to name a few. You want them to mentor you, and teach you their brilliant secrets with cameras, food styling, and Photoshop.
As it is, I feel only a small potion of myself is shared here on Espresso and Cream. And just as I'd like to get to know you, the readers who make this whole thing worthwhile, I'd also like to share more of me on these pages but have hesitated for fear my blog will lose its direction, voice and personality. What does this all mean? I'm not entirely sure. Just bear with me as I try to sort it all out. What I can guarantee is that the recipes will keep on coming, and maybe a few extras, too.
Do any other bloggers out there have the same feelings from time to time?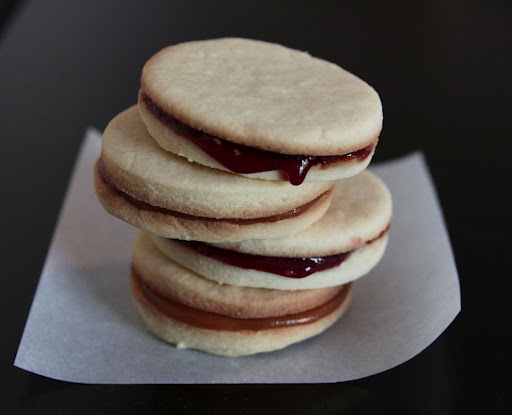 Alfajores
Adapted from Gourmet Today
(Printable Recipe)
Ingredients
*1/3 cup cornstarch
*3/4 cup all-purpose flour
*1/4 tsp. baking powder
*1/8 tsp. salt
*8 Tbsp. unsalted butter, softened
*1/4 cup granulated sugar
*1 large egg yolk
*1 Tbsp. Amaretto liquor
*1/2 tsp. almond extract
Caramel sauce, dulce de leche, or raspberry preserves
Instructions
*Preheat oven to 350°F. Line a baking sheet with parchment paper or lightly spray with cooking spray. Set aside.
*Whisk together cornstarch, flour, baking powder and salt in a small bowl.
*Beat together butter and sugar in a large bowl with an electric mixer until pale and fluffy. Beat in egg yolk, Amaretto, and almond extract. Stir in flour mixture until combined, adding 1 to 2 tablespoons more flour if dough is sticky. (Dough should be soft)
*Form dough into a disk. Roll out into 1/4 inch thickness. Cut out 18 to 22 rounds with a circle cookie cutter. Transfer to baking sheet, arranging rounds 1/2 inch apart.
*Bake until firm and pale golden around edges, about 8 to 10 minutes. Transfer to wire rack and cool completely.
*Spread about 1/2 teaspoon homemade caramel sauce or dulce de leche on flat sides of half the cookies and top with remaining cookies.
Happy Baking!
Madison