Let's make a deal: if you make this caramel sauce sometime in the next couple days, I'll be back on Friday with a tempting, mouthwatering way to use said caramel sauce. Well, besides just eating straight out of the jar with a spoon, that is. Go ahead and try it; I won't judge.
Making caramel sauce has been on my list of 'must make' items for as long as I can remember. And now that I've finally done so, it seems silly to ever buy caramel sauce from the store again. What really surprised me about this homemade sauce was the difference between it and those prepackaged varieties. The depth and complexity of this caramel sauce blew me away, as if the color amber was finally given a taste and a name.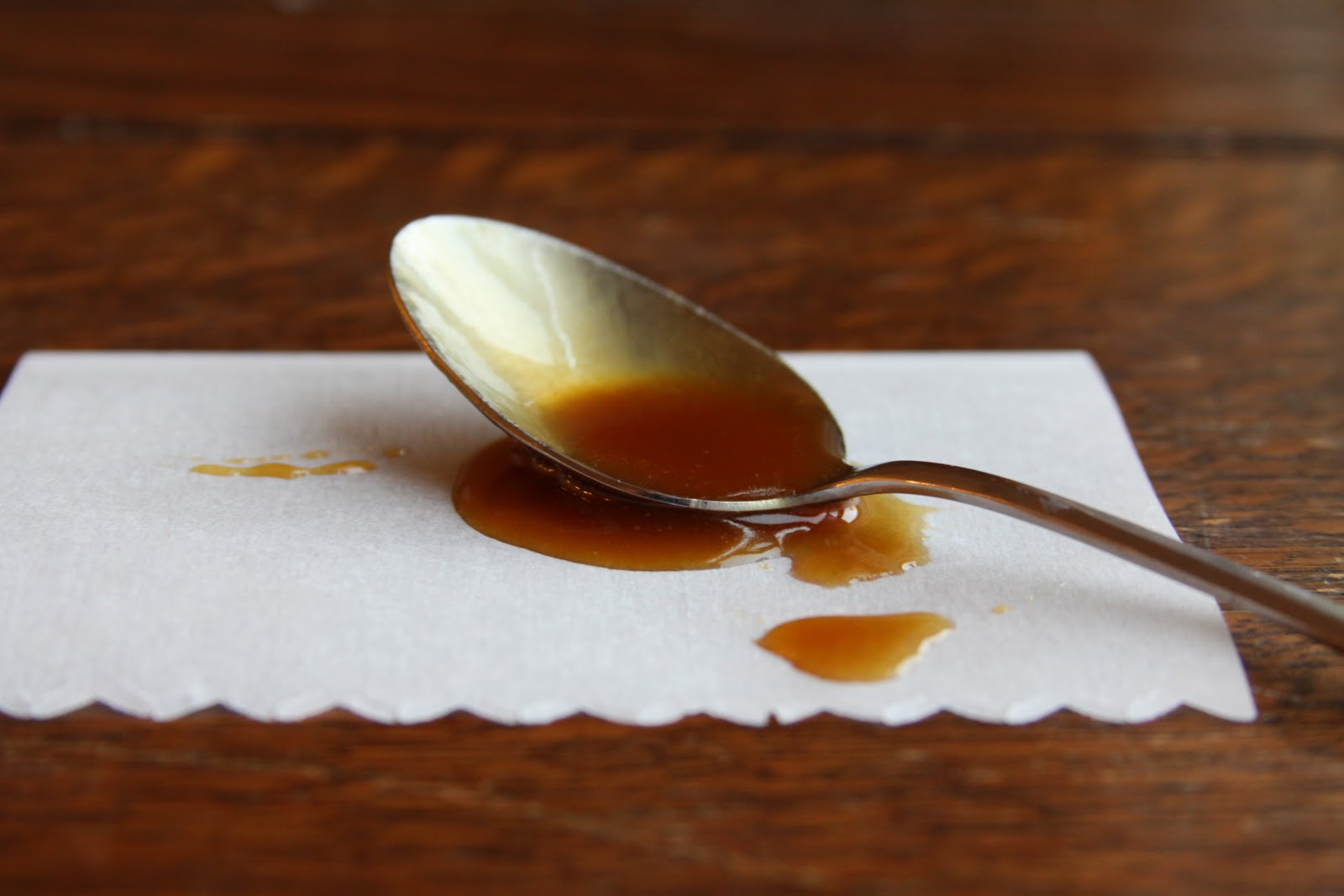 Caramel Sauce 
Ingredients 
*1 cup sugar
*1/4 cup water
*8 tablespoons unsalted butter, cut into pieces
*1/2 cup heavy cream
*2 teaspoons vanilla
*pinch of salt 
Instructions
*Place sugar in a small heavy sauce pan. Pour water evenly over the top. Turn stove top to medium-high heat. Hold sauce pan by the handle and swirl occasionally until sugar has dissolved. (Avoid letting sugar burn until completely dissolved.) 
*Cover pan, turn heat to high, and boil for 2 minutes. Remove lid and continue to boil until syrup turns brown around the edges of the pan. Again grab the handle and swirl syrup occasionally until it turns a deep amber and begins to smoke.
*Remove pan from heat. Add butter. Gently whisk, until all butter is mixed in.
*Stir in cream. (If sauce become lumpy, set pan over low heat and stir until smooth then turn off heat again.)
*Stir in vanilla and salt.
*If a thin consistency is desired, serve immedeatly; caramel can also be stored in the refrigerator and heated up for 10 to 20 seconds in the microwave. 
Happy Cooking!
Madison