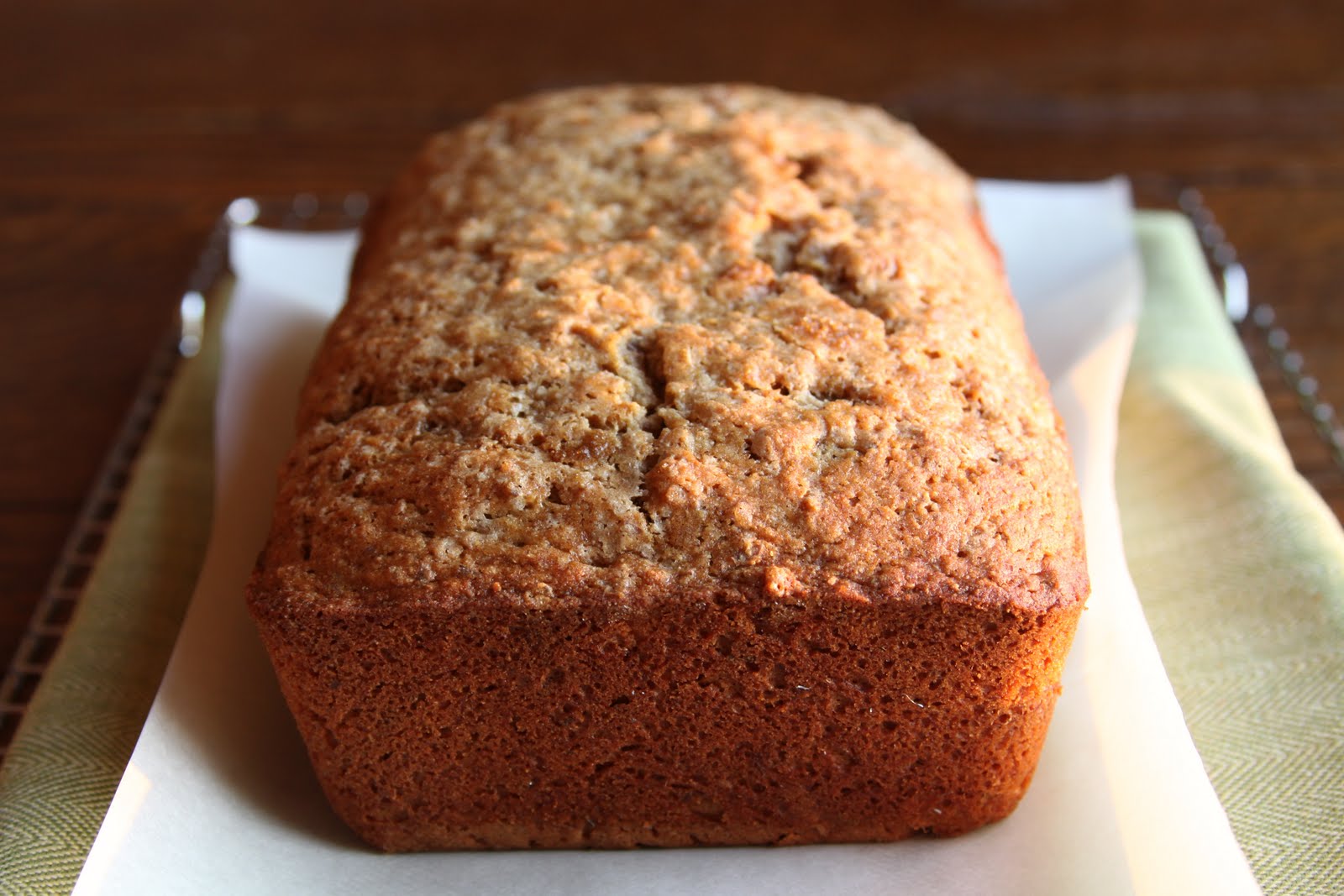 I spent all summer eating the same thing for breakfast day-in and day-out. This is not an exaggeration in the least bit. Aside from times when I was traveling, and even then sometimes, my breakfast consisted of Greek yogurt, some type of berries, a little cereal, and a dollop of homemade nut butter.
Maybe that's strange; in fact, it more than likely is. But for me, breakfast is a particular meal. It really does set the tone for my eating choices throughout the rest of the day, and either makes me feel full of energy or dragging my feet. Anyone else with me on that?
But for the last few weeks, I've slowly been stepping out of my self-imposed breakfast box, exploring things like Buckwheat-Greek Yogurt Pancakes and this Whole Wheat-Flax Seed Banana Bread. By keeping a serving of fruit in my breakfast, paired with some healthy whole grains, I've found that feel-good breakfasts aren't really as cut and dried as I've made them lately. In fact, breakfast is starting to be a whole lot more fun.
So when I spotted banana bread on the cover of Cooking Light magazine this month, I jumped at the opportunity to put my own spin on an already delicious recipe. My only real complaint about the original was that it called for all-purpose flour instead of whole wheat. In its place I used whole wheat pastry flour, which gives you less gluten development and a lighter texture than regular whole wheat flour (aka it's better for getting all-purpose flour-like results). If you don't have whole wheat pastry flour on hand, use a 50/50 mix of whole wheat and all-purpose flour.
Whole Wheat-Flax Seed Banana Bread
Adapted from Cooking Light  
(Printable Recipe)
This recipe calls for baking the banana bread for 55 to 60 minutes. If you prefer your bread to be firm and fully-baked, shoot for 60 minutes. If, however, you are more like me and prefer it to be slightly soft and moist in the center, shoot for something closer to 55 minutes. After eating this for breakfast two days in a row, I can assure you it is even better the second day. 
Ingredients
*3 medium ripe bananas, peeled and mashed
*5 Tbsp. butter, melted
*1/3 cup low-fat vanilla yogurt (I used Danon Light and Fit)
*1/2 cup sugar
*1/2 cup brown sugar
*2 large eggs
*1 tsp. ground cinnamon
*3/4 tsp. baking soda
*1/2 tsp. salt
*1/2 tsp. vanilla extract
*1 1/2 cups whole wheat pastry flour
*1/4 cup ground flax meal
Instructions
*Preheat oven 350°F. Grease a 9×5-inch loaf pan. Set aside.
*With an electric mixer, beat together the bananas, butter, yogurt, sugars, and eggs until well combined. Beat in the cinnamon, baking soda, salt, and vanilla extract.
*Add in the flour and flax meal and beat until just combined. Do not over mix. Pour patter into prepared loaf pan. Bake for 55 to 60 minutes, or until a toothpick inserted into the center of the loaf comes out clean.
*Cool in pan on wire rack for 10 minutes. Remove from pan and cool completely on wire rack.
Happy Baking!
Madison