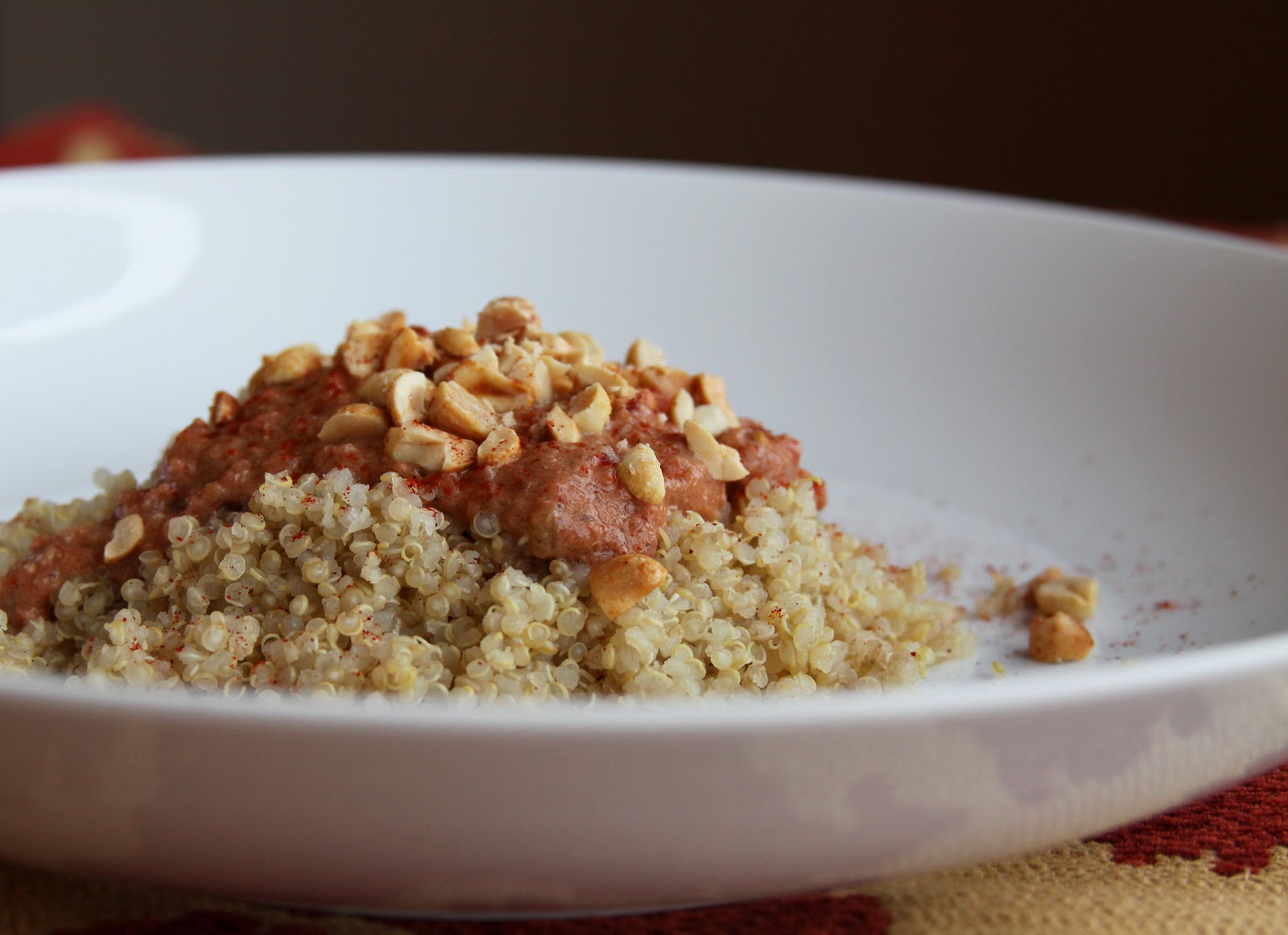 I've been on a bit of a roll with quinoa lately. I'm not entirely sure why, though I do think it might have something to do with the fact that I'm trying to cut back on the number of dollars spent at the grocery store and use the ingredients I actually have at home instead. 
When I moved into my apartment 8 months ago my parents took me to Costco to stock up on the basics and get me on my feet. Evidently quinoa seemed like a basic necessity at the time, because I've had an embarrassingly large amount of unused quinoa lurking in my pantry ever since. 
And while using quinoa, or any other grain for that matter, may sound like a good idea in the morning, mustering the desire to cook it at night is another story. To remedy this, I've started cooking large batches of barley, quinoa and brown rice on Sunday, then storing them in the fridge for the week to come. All that's left to do at night is whip up some type of quick sauce, like this Spicy Tomato Peanut Sauce, to mix it up each meal.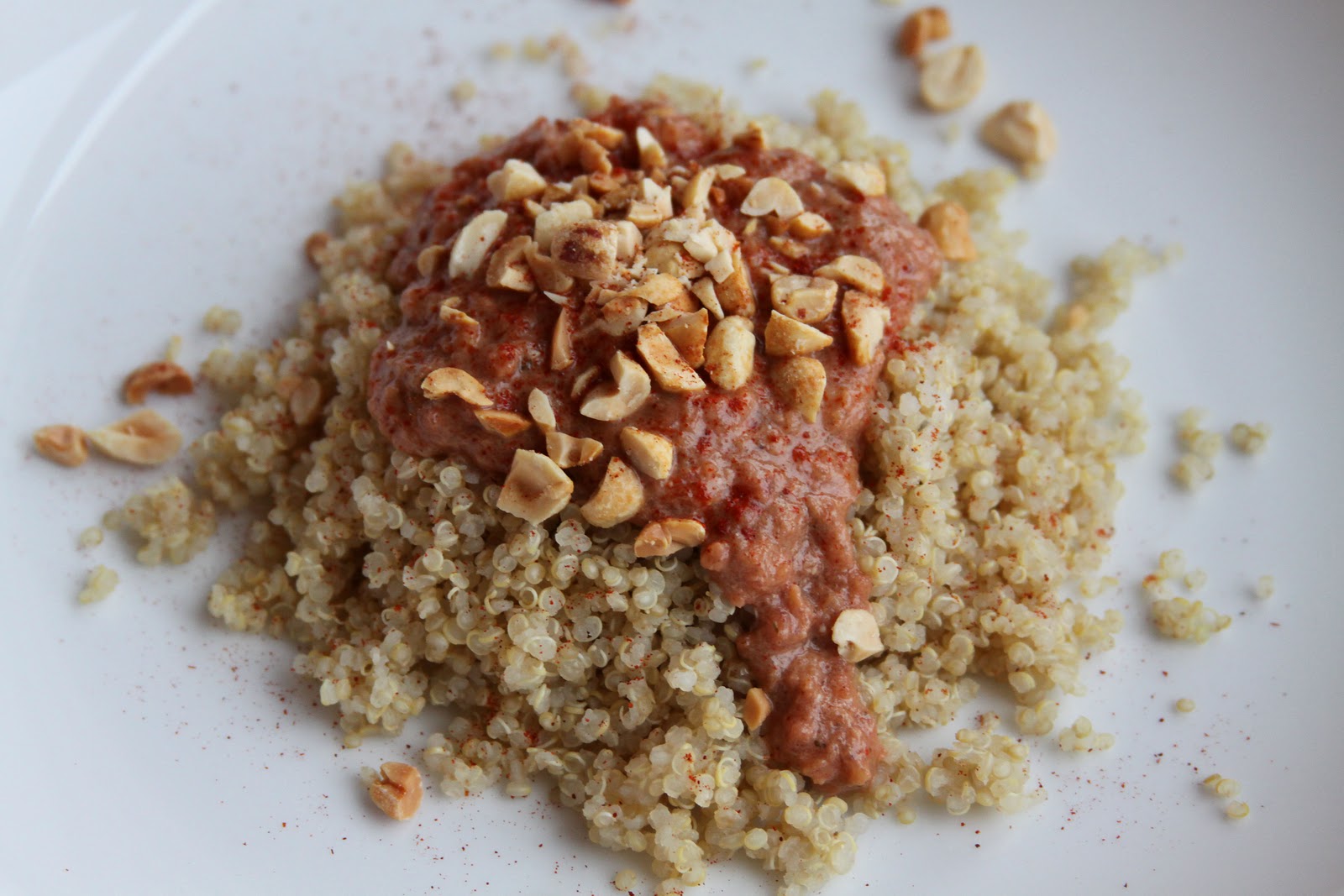 Quinoa with Spicy Tomato Peanut Sauce
(Printable Recipe)
The title of this recipe doesn't lie – it's spicy! Feel free to scale back on the chili powder if desired. Since a little bit of this sauce goes a long way, I had leftovers, which I stored in my fridge for a couple weeks and used as a dip/spread. 
Ingredients
*1 cup quinoa, prepared according to package instructions
*1 Tbsp. olive oil
*1 shallot, diced
*1/4 tsp. chili powder
*1/8 tsp. paprika
*1/4 tsp. salt
*1/4 tsp. ground black pepper
*1 (14.5-oz.) can diced tomatoes
*1 Tbsp. creamy peanut butter
*2 Tbsp. heavy cream
*1/4 cup tomato sauce 
*Chopped Peanuts (optional)
Instructions
*In a medium skillet over medium-high heat, heat olive oil. Add in the shallot, chili powder, paprika, salt and black pepper. Cook for 1 to 2 minutes, until shallots are softened and spices are well combined and fragrant. Remove from heat.
*Place tomatoes in a food processor or blender with the heavy cream and tomato sauce. Process until almost smooth and only small chunks remain. 
*Return skillet to heat and add in the processed tomato mixture. Heat through. Add in the peanut butter and stir until well combined. Remove from heat and spoon over quinoa. Garnish with chopped peanuts, if desired.