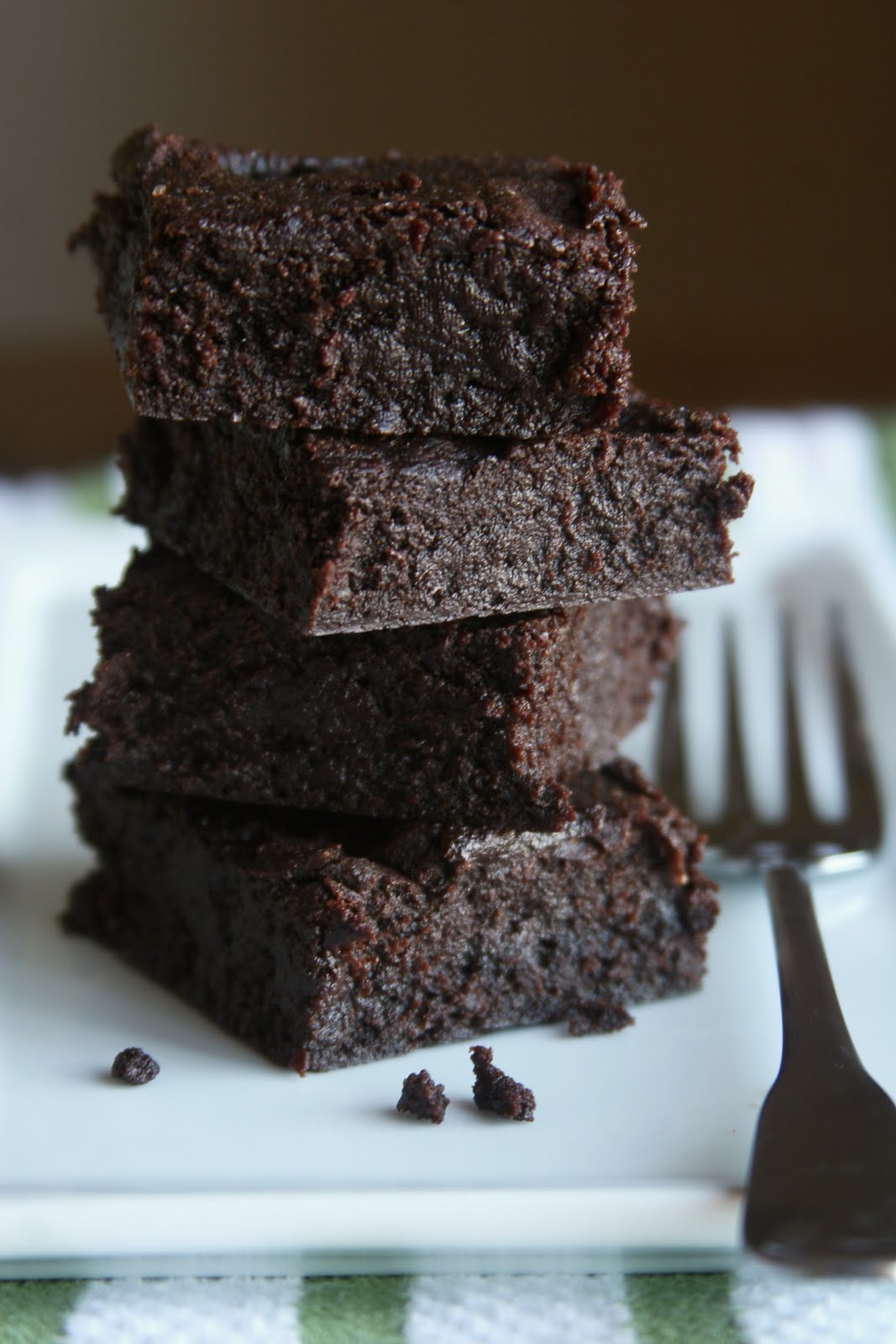 Let's talk about brownies, shall we? 
When I first made these brownies, I was doubting the recipe the entire time. "There isn't enough flour!" I kept thinking. But since the recipe comes from the baking great, David Lebovitz, I figured it was worth seeing the recipe out as directed. I might have even audibly coaxed myself onward with a "It's David-freaking-Lebovitz, Madison! He knows baking!"Call me crazy, but my pep talk worked, and I continued. 
The head notes of the recipe said the step about stirring by hand for a full minute is very important, and after seeing the change in texture after stirring, I can understand why. The batter goes from grainy and dull to smooth and glossy in that one important minute. Please don't skip it.
After I removed the brownies from the oven I started to get nervous again. Butter had pooled in small places on the surface, which concerned me immediately. "This can't be right!" I harped. But the recipe said to let the brownies cool completely in the pan before even thinking about cutting them or removing them. Since it was late, I went to bed and figured I would deal with this whole thing in the morning. But in the morning there was nothing to deal with. The brownies were beautiful, dense, and ready to be eaten.
I didn't really trust myself with a whole pan of brownies in my apartment, much less dense and fudgy David Lebovitz brownies, so I cut them into squares and whisked them away to the office immediately. Thanks to chocolate-loving co-workers, they were gone by noon, but not before I took one for myself.
What I've learned? This whole process would have been much less stressful if I had just trusted the recipe and quit trying to make it wrong in my mind. Actually, the recipe is very simple and incredibly quick. Another major bonus is that it all comes together in a saucepan. For someone who loves baking and hates cleaning, this is a very good thing.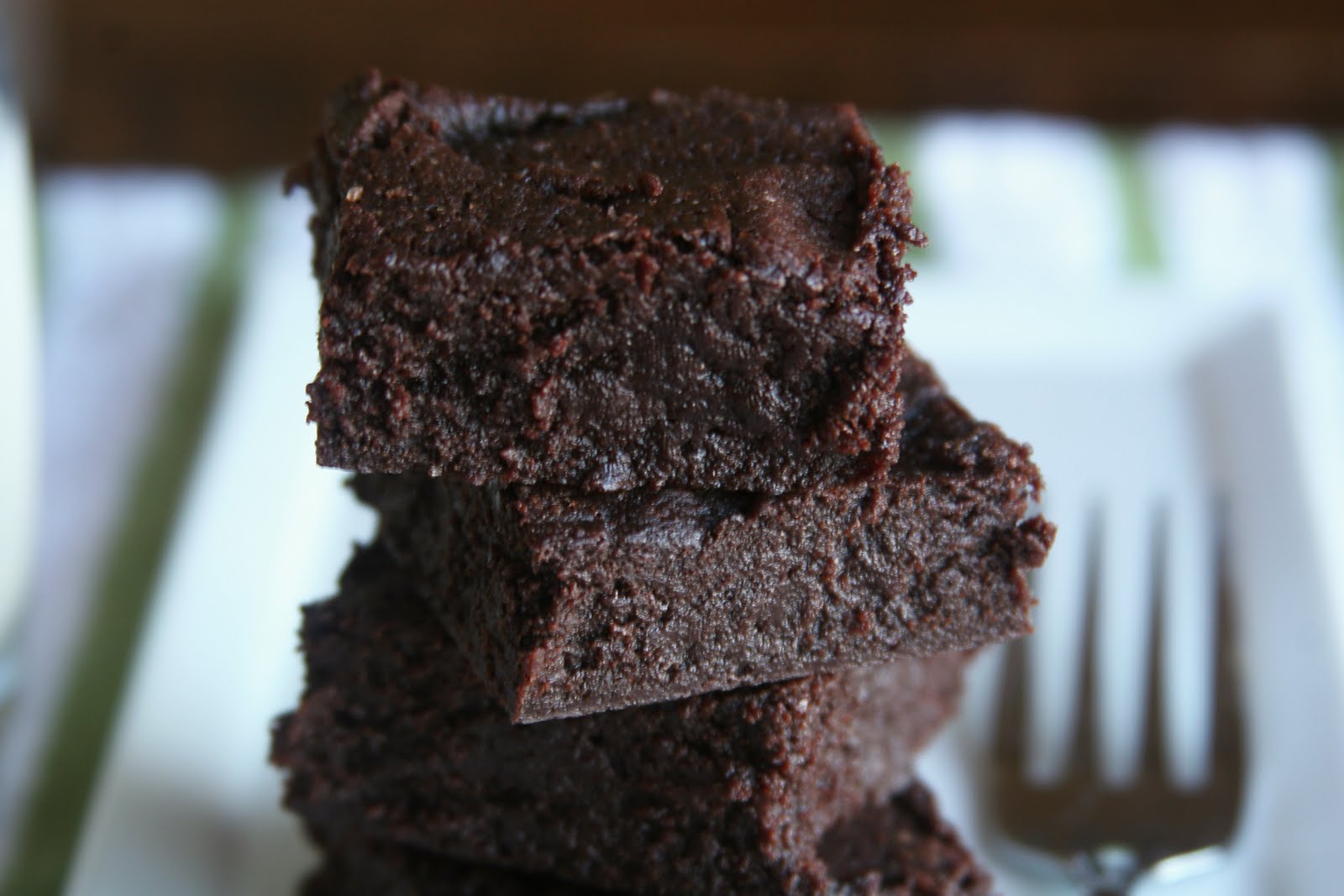 Super Fudgy Brownies
Adapted from David Lebovitz's Time for Dessert 
(Printable Recipe)
Ingredients:
*6 Tbsp. butter
*8 oz. bittersweet chocolate
*3/4 cup sugar
*1/2 tsp. vanilla extract
*2 large eggs
*1/4 cup + 2 Tbsp. all-purpose flour
Instructions:
*Preheat oven to 350*F. Lightly butter a sheet of parchment paper, then use the parchment paper to line an 8×8-inch baking pan (the parchment should go up the sides of the pan, too). Set aside.
*In a saucepan over medium-low heat, melt the butter and chocolate, stirring frequently. Remove from heat when chocolate is just melted. Add in the sugar and vanilla extract and stir to combine. Beat in the eggs, one at a time. Beat in the flour and stir vigorously by hand for 1 full minute. During this time the texture of the batter will go from grainy to smooth and glossy. The batter should also start to pull away from the sides of the pan.
*Transfer the batter to the prepared pan and spread evenly. Bake for 30 minutes. Do not overbake. Remove from oven and cool completely in the pan before cutting into squares.
Happy Baking!
Madison