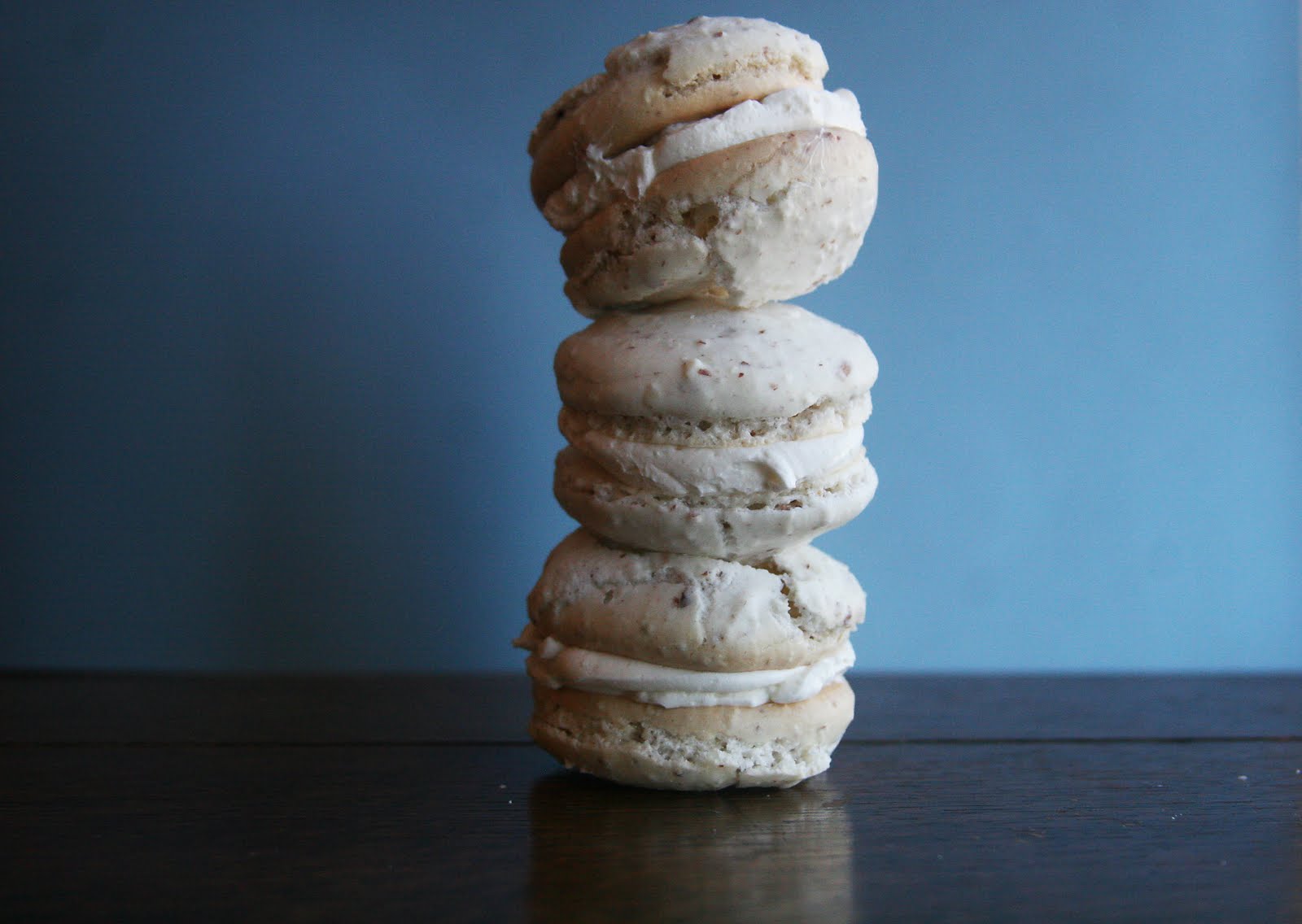 Throughout my years as a student I spent a good deal of time studying Spanish, going on to minor in the language during my time at Iowa State. Anyone who studies a foreign language for any length of time will find that foreign language instructors love to watch movies, and in my case, study poetry as well. And while initially I griped and moaned about having to study the arts in another language, eventually I grew to appreciate and love the way other languages talk about love, happiness, joy, pain, and sorrow.
In many ways, it seemed as if Spanish was much better equipped with words and phrases to relay the depth of human emotion, that somehow they just got it more than English speakers ever could. I tell you all this because one of the most captivating movies I watched during my studies was a movie, based on a book, called "Como Aqua Para Chocolate," which quite literally translates into"Like Water for Chocolate."
But the real reason I even bother to mention this Spanish movie while sharing a recipe for macarons, a very French cookie, is because in the movie the heroine, Tita, has a very special gift for cooking. You see, whatever emotion she feels while cooking translates into her food. Not in the figurative sense, but in a very literal way. So happy or sad, crying or laughing, her food holds within it a certain kind of magic.
While I don't think I've quite mastered that kind of cooking, I would like to think if you came to my apartment and ate one of these macarons you would be able to feel the happiness and peace that I felt while making them. They're a magic cookie, like I believe everything originating in Paris to be, and I think it's almost impossible to not smile while eating one.
They're also a very labor-intensive and fussy treat, not to be rushed or kept on the baker's own personal time line. For over a year I've been thinking about making macarons, ever since my trip to Paris last June, but was afraid. Now that I've taken the first steps towards macaron mastery, I'm addicted and bound to someday make macarons with the ease and grace of one of the blogging world's macaron greats, Helen. Until then, these will do just fine.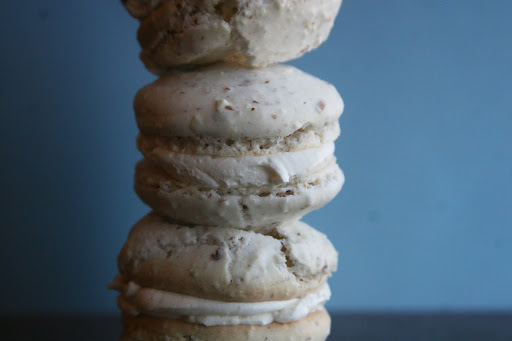 Almond Macarons with Swiss Meringue Buttercream
Recipe Courtesy of Gourmet, May 2007
Ingredients
For Macarons:
*3/4 cup whole almonds with skin, toasted and cooled completely
*1 1/2 cups confectioners sugar
*3 large egg whites, at room temperature for 30 minutes
*1/4 tsp. salt
*1/3 cup granulated sugar
*1/4 tsp. vanilla extract
*1/4 tsp. almond extract
For Buttercream:
*2 large egg whites, at room temperature for 30 minutes
*1/2 cup sugar
*1/8 tsp. salt
*2 sticks (1 cup) unsalted butter, softened
*1/4 tsp. vanilla extract
*1/4 tsp. almond extract
Instructions
Make Macarons: 
*Put oven racks in upper and lower thirds of oven and preheat to 300°F. Line 2 baking sheets with parchment paper.
*Finely grind almonds with confectioners sugar in a food processor.
*Beat egg whites with salt in mixer at medium high speed until they just hold soft peaks.
*Reduce speed to medium, then add granulated sugar, a little at a time, beating and continue to beat until whites just hold stiff, glossy peaks. Fold almond mixture in two batches into whites until just combined, then fold in vanilla and almond extracts. Transfer meringue to pastry bag and pipe 16 (1 1/2-inch wide) mounds 1 inch apart on each lined baking sheet (32 total). Smooth tops of mounds with a wet fingertip.
*Bake, switching position of sheets halfway through baking, until macarons are puffed and tops appear dry, 15 to 17 minutes. Slide parchment with macarons onto racks and cool 10 minutes. Then, peel macarons from parchment, transferring to a rack to cool completely, about 15 minutes.
Make Buttercream:
*Vigorously whisk together whites, sugar, and salt in cleaned mixer bowl set over a large saucepan of barely simmering water until sugar is dissolved and mixture is warm. Put bowl in mixer and beat with cleaned whisk attachment at medium-high speed until whites hold stiff, glossy peaks. Continue to bea, scraping down side of bowl with a rubber spatula, until meringue is completely cool to the touch, about 5 minutes.
*With mixer at medium speed, gradually add butter 1 piece at a time, beating well after each additional until incorporated. Continue beating until buttercream is smooth. Add vanilla and almond extracts and beat 1 minute more.
Assemble Cookies:
*Transfer buttercream to a clean pastry bag and pipe about 1 Tbsp. onto flat sides of 16 macarons, then top with remaining 16 macarons.
Happy Baking!
Madison