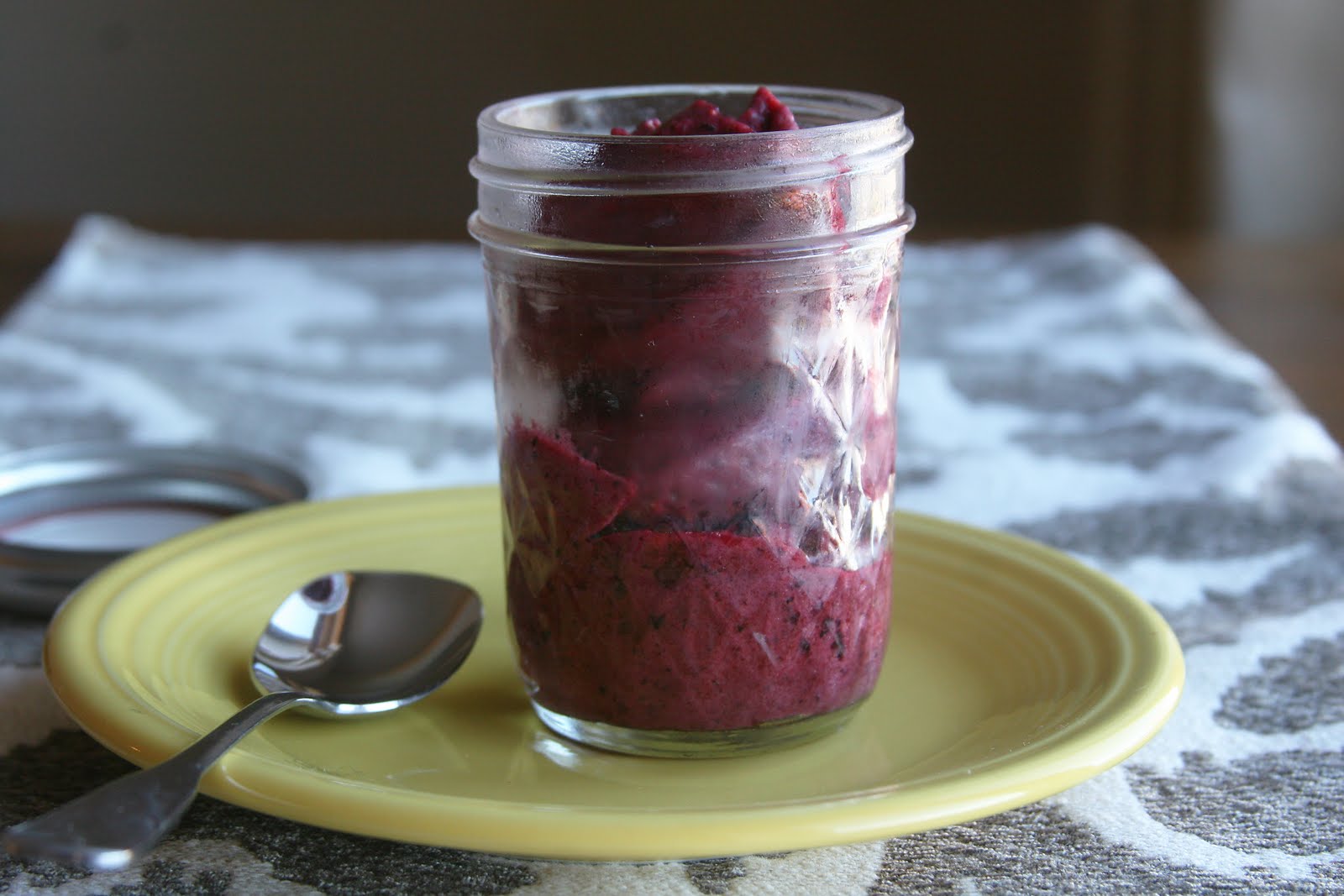 There are very few things I love to eat in the summer more than ice creams and sorbets. Actually, it's not just during the summer, it's all throughout the year. But during the summertime, blogs, websites, magazines, and newspapers are abuzz with recipe after recipe, touting the ease of making your own ice cream and sorbet at home. All this sounds well and good, until I read the dreaded phrase that inevitably comes with almost every recipe I read during the summer months: put the mixture into your ice cream maker.
Ice cream maker? Exactly how many people in America own an ice cream maker? As a dedicated food writer, cook, and blogger I own my fair share of great appliances and specialty kitchen tools, but ice cream maker has never quite made the cut. Spending upwards of sixty dollars on something I might use a half a dozen times during the summer just doesn't cut it on my 22-year-old budget.
So today I bring you my solution to the no ice cream maker dilemma. This homemade berry sorbet takes less than 5 minutes to prepare, has three ingredients, is incredibly refreshing, and doesn't require an ice cream maker. It does, however, require a food processor. If I could recommend one piece of kitchen equipment, a food processor would certainly be it. This baby is life changing in the kitchen and with the right equipment, it goes from blender to mixer to box grater to processor. Magic!
And if you need one more reason to convince you this sorbet is worth making, it is incredibly healthy. In fact, it is so healthy you could justify eating for breakfast and dessert; I have. To make sure you aren't packing the sorbet with hidden sugar, picking the right yogurt is key. For this reason, I love Dannon Light and Fit. It's relatively low in added sugar and calories, and has great flavor and creamy texture. Now if you'll excuse me, I'm off to eat more sorbet!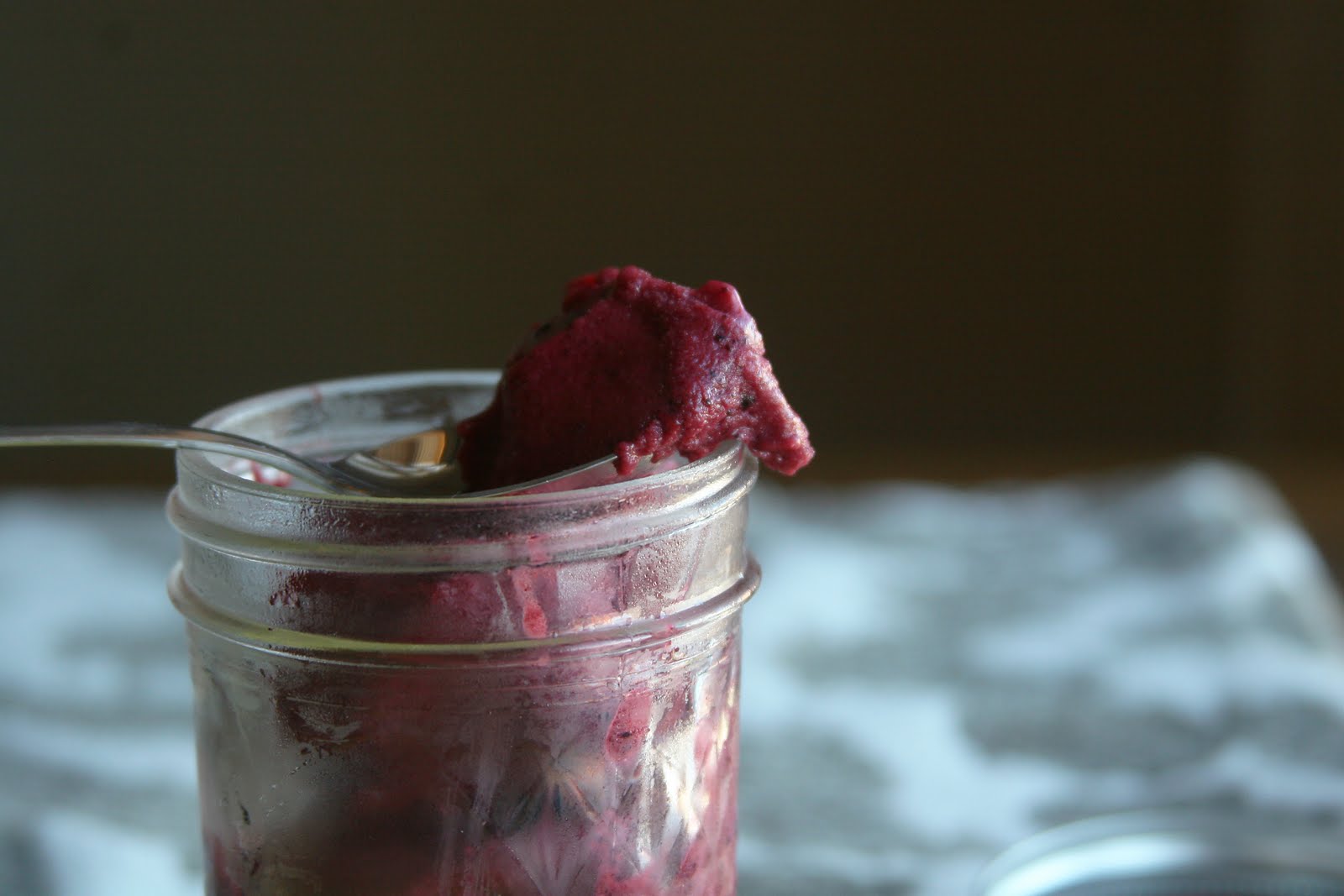 Light and Fit Berry Sorbet
(Printable Recipe)
Ingredients:
*2 cups frozen mixed berries
*3/4 cup vanilla yogurt (I favor Dannon Light and Fit)
*2 Tbsp. Splenda, Stevia, or other sweetener
Instructions:
*In a food processor, place the frozen berries and process for 30 seconds.
*Add the yogurt and Splenda to the food processor and continue to process for 1 to 2 minutes, scraping down the sides of the bowl as necessary, until the mixture is well combined and smooth.
*Remove from the food processor and spoon into bowls. Serve immediately or freeze until ready to use. If you freeze for more than 1 hour and the sorbet is too hard to scoop, zap in the microwave for 15 seconds to soften.
Happy Cooking!
Madison