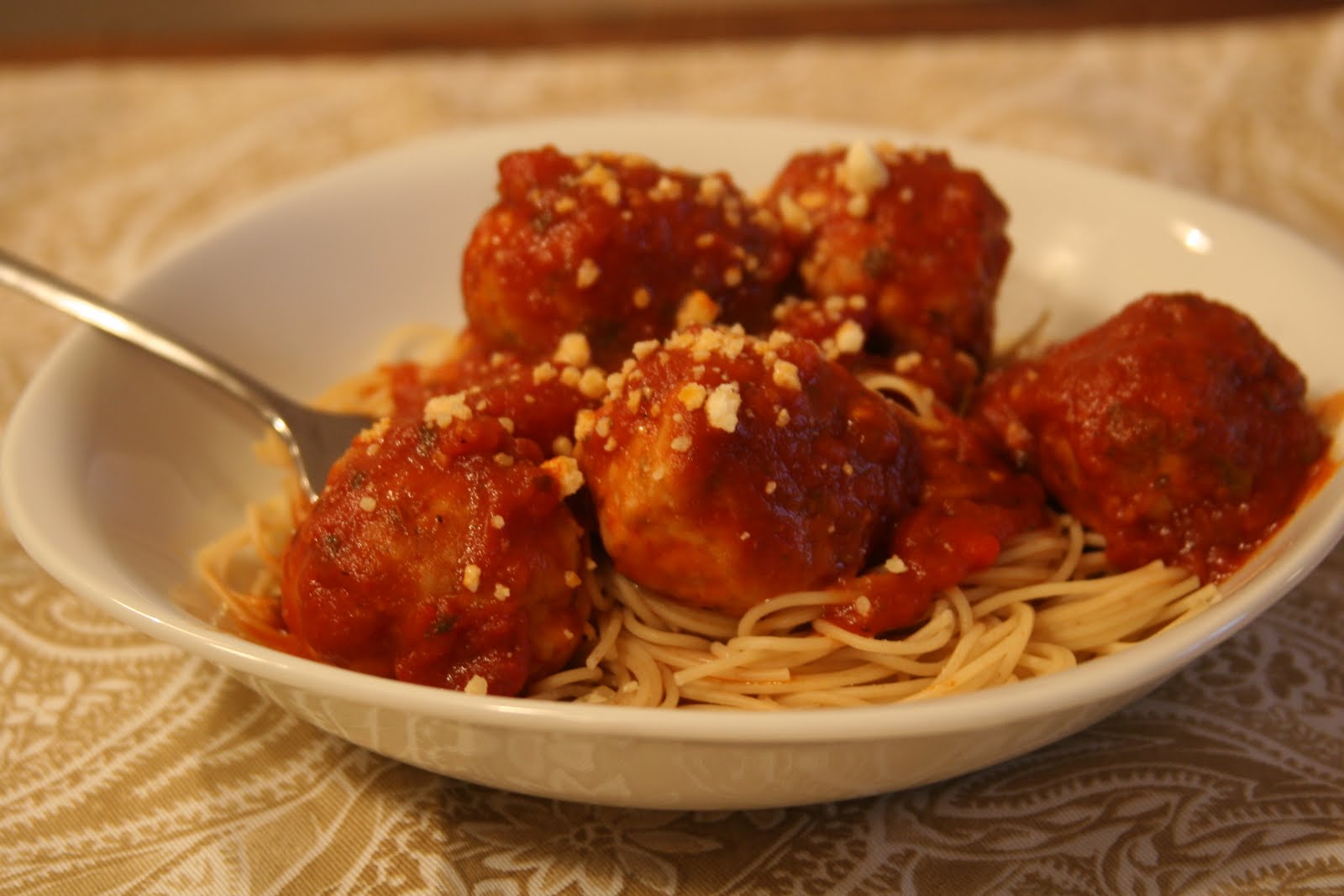 Without a doubt, Monday is not my favorite day of the week. I almost feel bad for Monday, because it's probably the most dreaded day of the whole week. So to perk up the week, I'm starting it off with a plate of meatballs and a giveaway!
First up, the meatballs. Blogging, I've come to realize, makes you a crazy person. What else would motivate someone to wake up and start making meatballs at 6:30 in the morning? Sure, I could have done this last night before bed, but is it any less crazy to make meatballs at 11 p.m.? By rolling these little bites of happiness in flour before adding them to the skillet, a tip I learned from The Pioneer Woman, you get a great crispy outside. And finishing it off by cooking the meatballs in the skillet with the pasta sauce and red wine imparts tenderness and great flavor the both the meatballs and the sauce.
Second, the giveaway! As a thank you to all my wonderful readers and to start off the week on a good note, I will be giving away a year's subscription to Martha Stewart's Everyday Food magazine. If you haven't checked out this little mag, you should! It's filled with fun, fast recipes, and the smaller size is perfect for taking along when grocery shopping.
To be entered for a chance to win, send me an e-mail (madisonjanemayberry@gmail.com) with the word 'Giveaway' in the subject line and your name in the body of the e-mail by Wednesday, March, 3rd, at 7 p.m. I will randomly select a winner and announce it here on Thursday, so get e-mailing!



Ingredients:
*2 slices sandwich bread, ripped into small pieces
*1/4 cup milk
*1 lb. ground meat (turkey, beef, chicken, pork or a combination of your choice)
*1 egg
*2 Tbsp. red wine (may substitute grape juice or chicken/beef broth of desired)
*1 tsp. kosher salt (or 1/2 tsp. regular salt)
*1/4 tsp. black pepper
*1 Tbsp. Italian seasoning
*1/4 cup flour
*4 Tbsp. olive oil
*1 (24-oz.) jar pasta sauce
*1 cup red wine (may substitute low-sodium chicken/beef broth if desired)
Instructions:
*In small bowl, mix together bread and milk. Set aside.
*In large bowl, combine ground meat, egg, 2 Tbsp. red wine, salt, pepper, and Italian seasoning. Mix with hands until ingredients are well combined. Form meat mixture into 18-24 balls. Roll each meatball in the 1/4 cup flour to coat.
*In large skillet (choose one that has a lid for later) heat 2 Tbsp. olive oil over medium heat. Add half the meatballs to skillet and cook, 3 minutes per side or until golden brown on both sides. Remove meatballs from the skillet and transfer to a plate. (Note: meatballs will not be cooked through at this point.) Add 2 Tbsp. more olive oil to skillet and cook remaining meatballs as before. Transfer second batch of meatballs to plate with first half.
*Add pasta sauce and red wine (or broth) to skillet; stir to combine. Add meatballs to skillet. Cover and cook, over medium low heat, 10 minutes, or until meatballs are cooked completely through. Remove from heat. Serve over pasta and top with Parmesan cheese.
Happy Cooking!
Madison