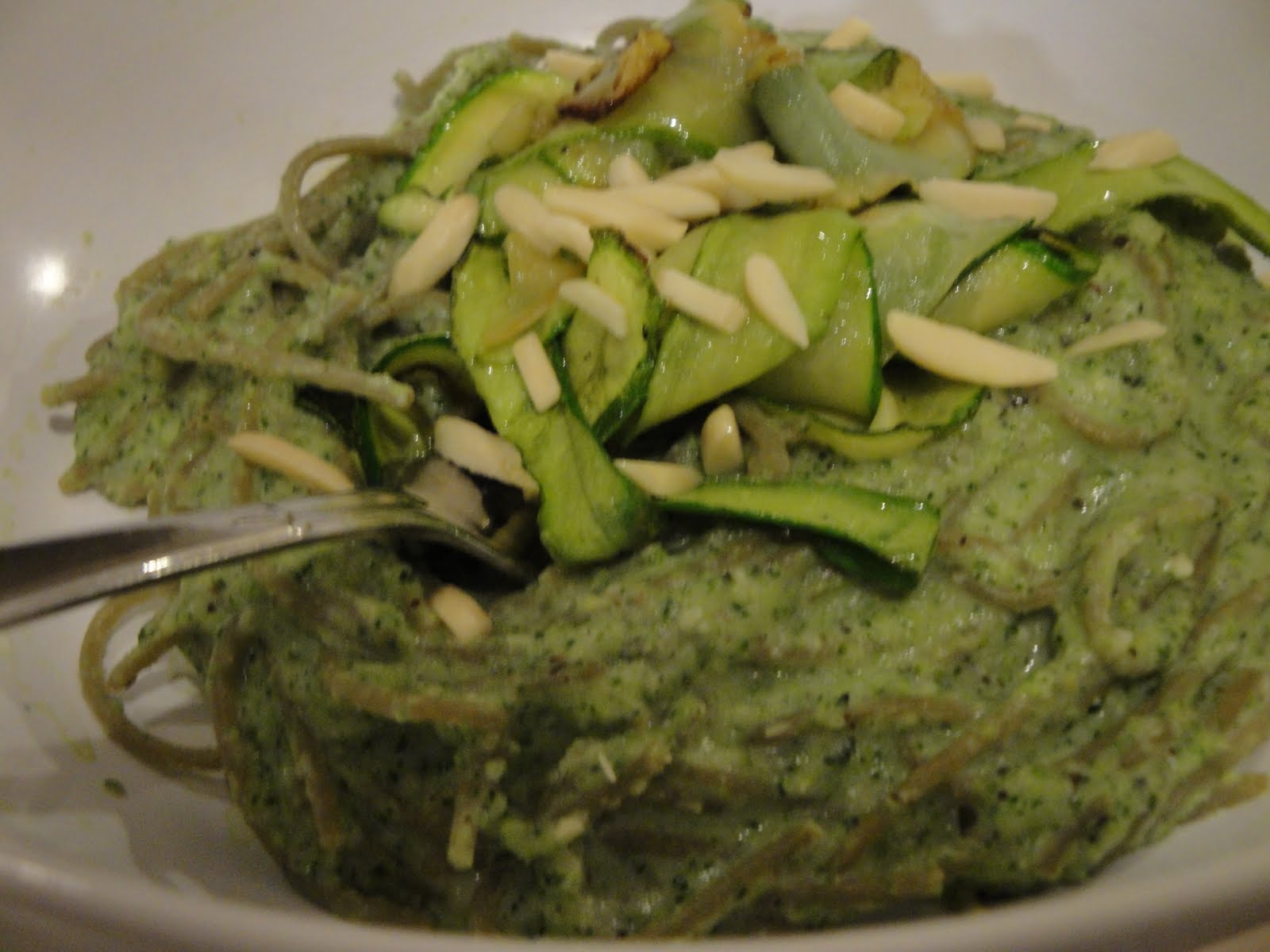 There's something undeniably sexy about pasta of any and every sort. In my opinion, it's the sexiest of all foods, far surpassing the usual suspects: oysters, caviar, champagne. Maybe it's because for me pasta has always been a bit of a 'forbidden' food. But truly, pasta can be delicious and healthy. Case in point? Green Goddess Pasta.
The base of this dish is 100% whole wheat spinach pasta, but any pasta would work just fine. One of my favorite tricks for stretching pasta is adding a bit of zucchini to the mix. Long, thin strips of zucchini made with a vegetable peeler, then sauteed in a bit of olive oil and tossed in with the pasta adds a mix of textures and tastes, and is a great trick for getting picky eaters to consume some extra veggies.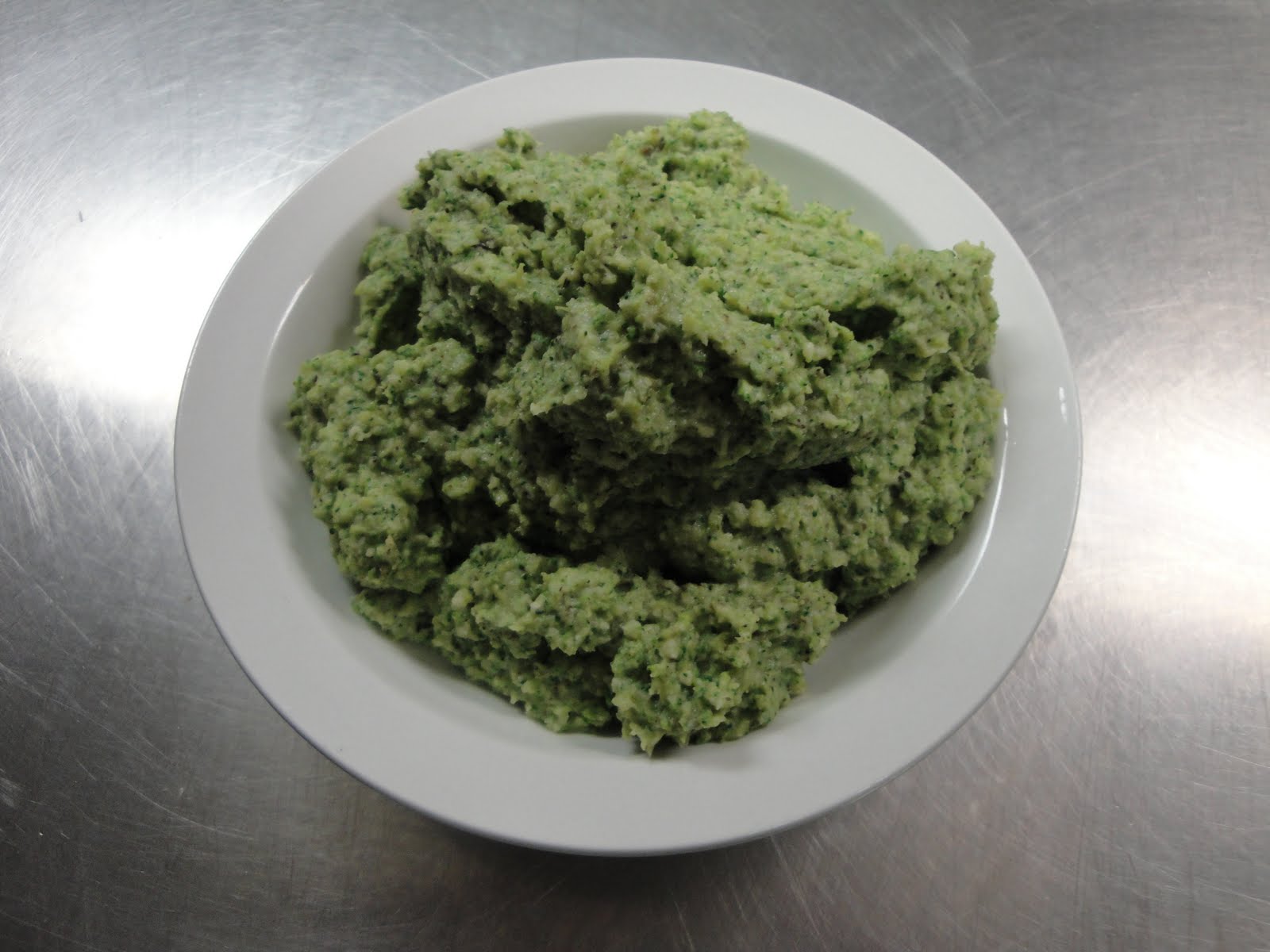 But the real star of this dish is the sauce. I've posted before on pesto made with a broccoli base. Growing up in a small town where fresh herbs cost an arm and a leg meant pesto was more a luxury than a staple, so using broccoli as the base makes it affordable for everyone. This version of broccoli pesto is adapted for pasta with a creamier texture and a bit more milk added in, serving as a luxurious sauce disguising how truly healthy it is. The amount given in this recipe is enough to serve 4-6 plus leftovers – meaning I have a lot of broccoli pesto sitting in my fridge.

Ingredients
*2 heads broccoli florets, steamed
*2 Tbsp. grated Parmesan cheese
*1 tsp. salt
*1 Tbsp. dried Italian seasoning
*2 cloves garlic, chopped
*1/4 cup slivered almonds
*1/2 tsp. black pepper
*2 Tbsp. olive oil
*1/2 cup milk (I used skim)
Instructions
*Combine all the above ingredients in a food processor 2-3 minutes, scraping sides twice. Pesto will be almost smooth, with slight texture.
*Toss pesto with 1 lb. of spinach pasta or other pasta of choice. Add additional milk of a creamier texture is desired.
Happy Cooking!
Madison