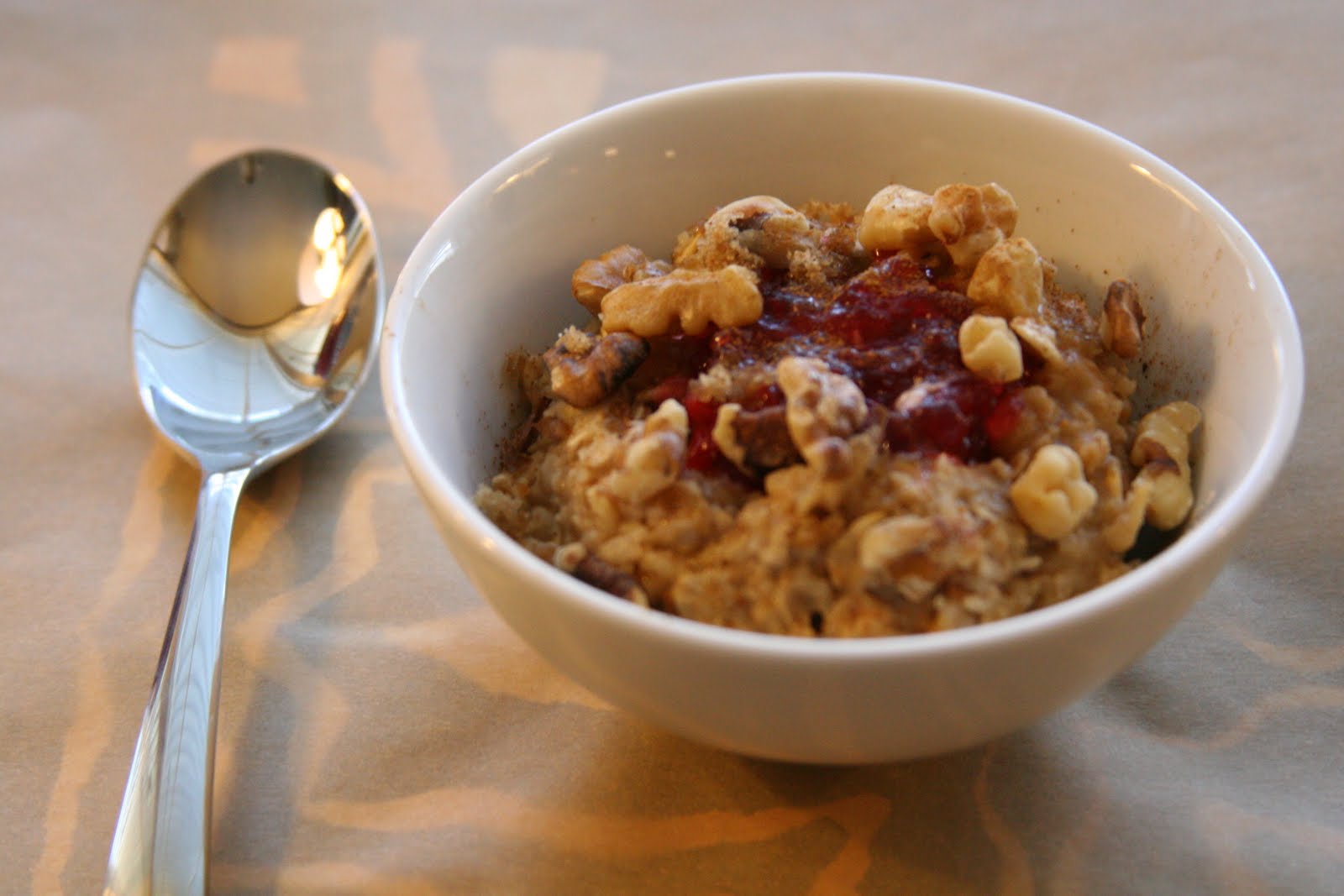 We've been having unseasonably warm weather here in Iowa. It's November and today warmed into a lovely, sunny, 74 degree day. Winter can stay at bay for at least another month as far as I'm concerned, which is probably wishful thinking, but a girl can hope, right?
Happy weather calls for even happier food. Familiar favorites that make you smile and want to linger at the table for just a few more minutes. Since breakfast is my 'stay-and-linger' meal of choice, there's no better meal than Peanut Butter and Jelly Oats, for breakfast, or any time of the day.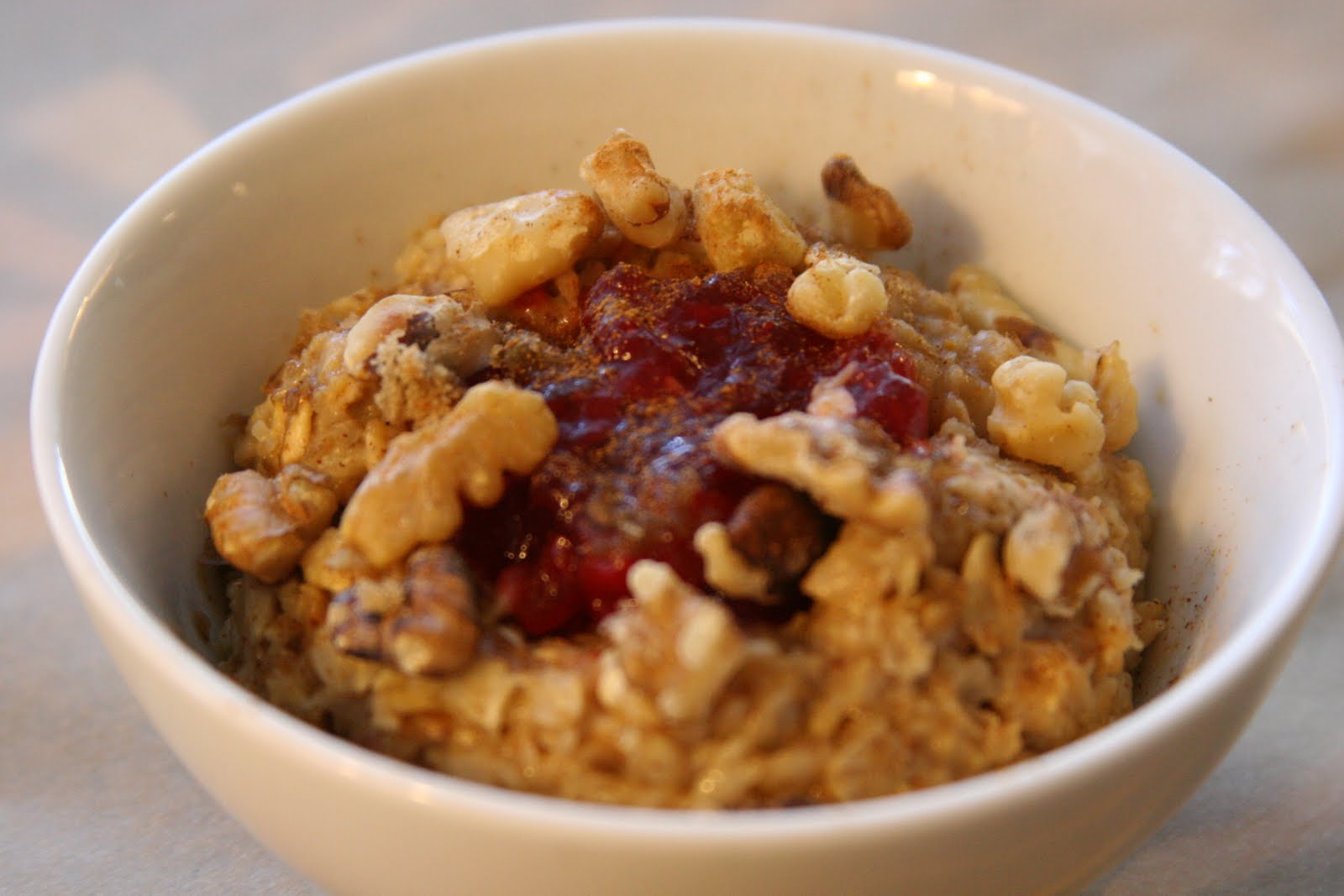 Ingredients
1/2 cup old-fashioned oats
1 cup water
1 tablespoon peanut butter
1 teaspoon ground cinnamon
1 teaspoon brown sugar
1/8 teaspoon salt
1 tablespoon jelly or jam (I used red raspberry)
Walnuts or pecans (optional)
Instructions
*Mix together oats and water. Microwave on high for 1 minute, stirring at 30 seconds. Remove from microwave and stir in peanut butter, cinnamon, brown sugar, and salt. Top with jelly and nuts.
Happy cooking!
Madison