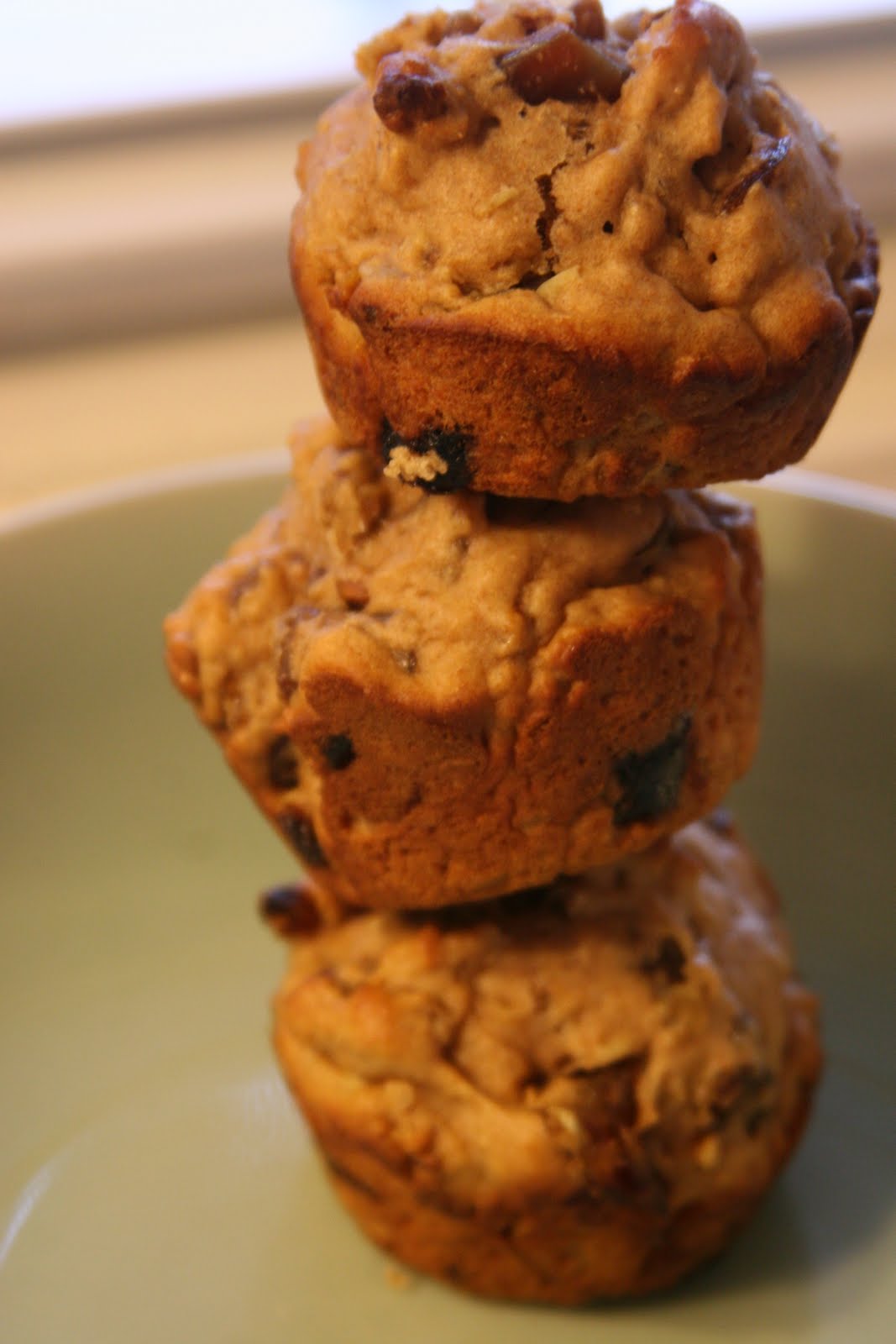 Whew! After a crazy two weeks of papers, tests, and general craziness there was nothing more I wanted to do than mentally check out of school mode and into creative baking mode. Nothing even remotely related to school was allowed this past weekend, just baking and more baking. Of course, man (or woman) can not survive on decadent sweets alone.
For that reason, I give you Fruit and Nut Breakfast Muffins. Truly healthy, hearty, and utterly satisfying in every sense of the word. The whole wheat flour and fruit make these treats dense and give them a texture that's part scone, part cakey muffin. I all but eliminated sugar in the batter, used all whole-wheat flour, tossed in some rolled oats, and cut down the oil to only 1/4 cup. The fruit in these muffins? Dates! One of Mother Nature's most delicious, fruity gifts. Because of the natural sugar in the dates, I figured cutting the added sugar wouldn't be a problem.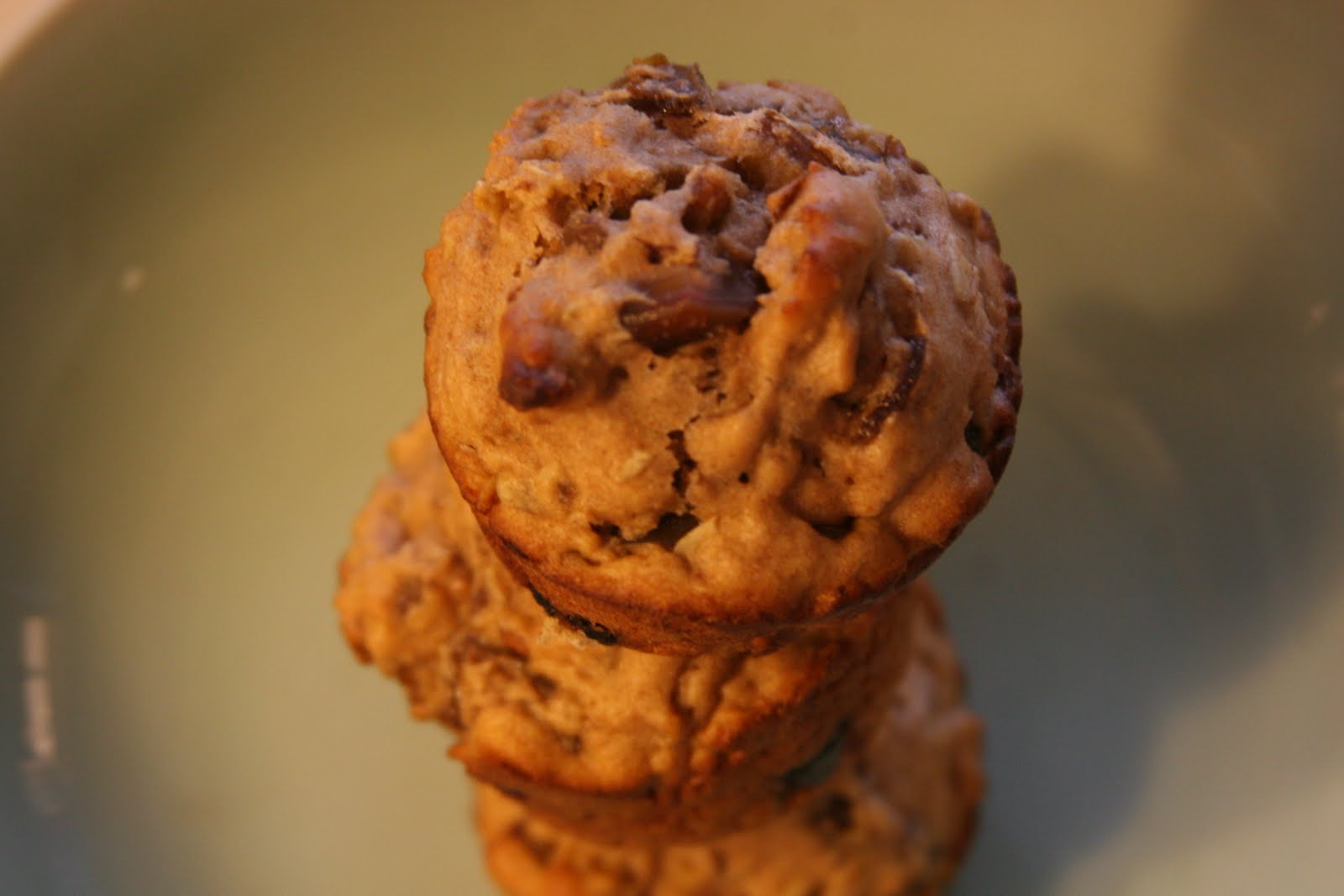 These muffins are best when straight from the oven with a bit of butter, but are also great the next day re-heated with a touch of peanut butter. Well, I say peanut butter because I think it tastes great on everything, but maybe fruit preserves would be a bit more appropriate for most people. 🙂

Ingredients
1 1/2 cups whole-wheat flour
1/4 cup brown sugar
2 tsp. baking powder
1/2 cup rolled oats
1/4 tsp. salt
1/2 tsp. cinnamon
1/2 tsp. nutmeg
1 egg, slightly beaten
1 1/4 cups fat-free or 2% milk
1/4 cup vegetable oil
1 package dates, coarsely chopped
1/4 cup chopped pecans
Instructions
*Preheat oven to 350F.
*Mix together the flour, brown sugar, baking powder, rolled oats, salt, cinnamon, and nutmeg.
*With an electric mixer on medium speed, beat in egg, milk, and oil until well combined.
*Stir in dates and pecans. Spoon batter into greased muffin tins, 2/3 full.
*Bake muffins at 350 for 10 minutes, or until tops are lightly browned and toothpick inserted into center comes out clean.
Happy cooking!
Madison