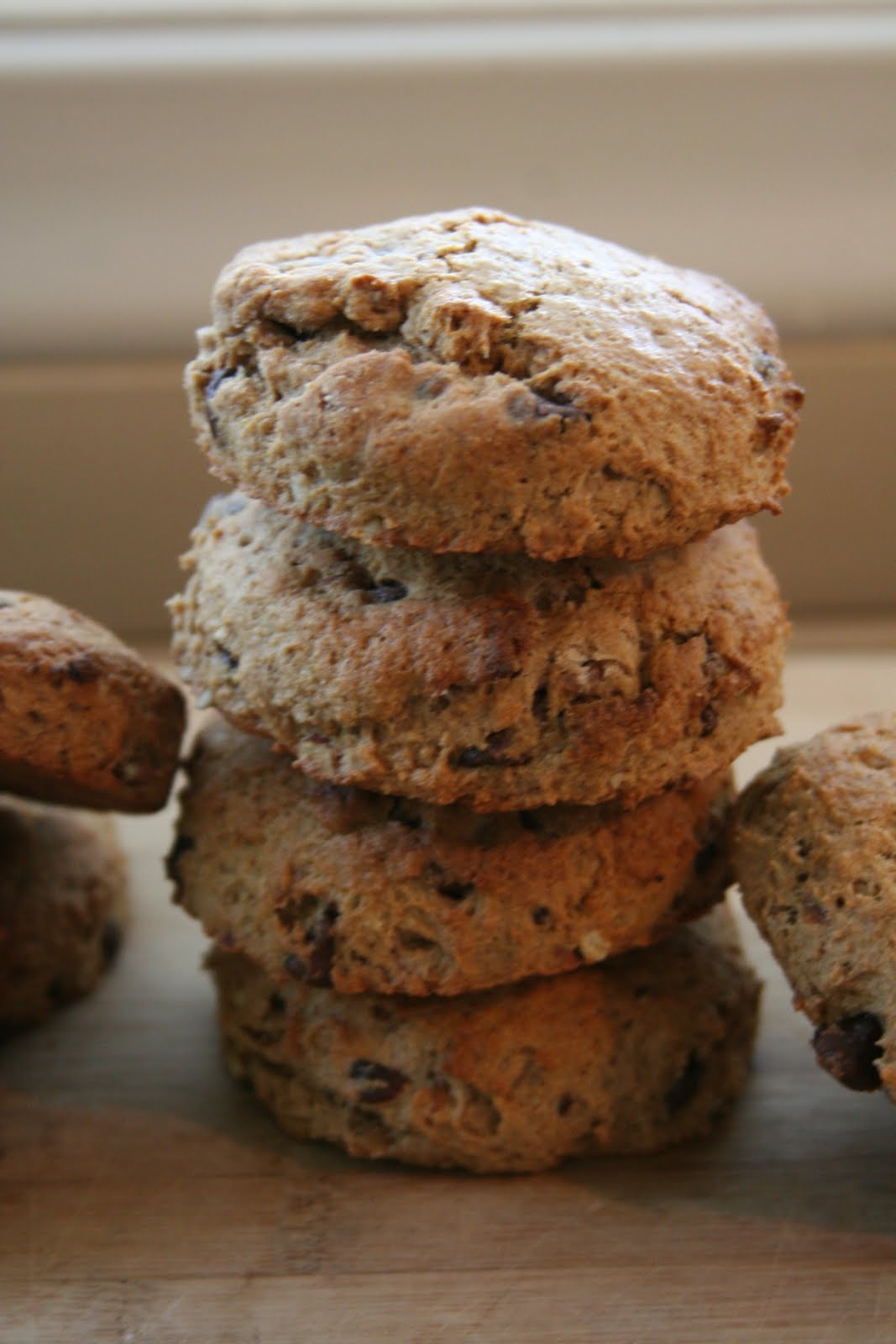 This morning I woke up rather groggy, wishing coffee had the power to make you look as awake as it made you feel. I had every intention of being well-rested today, going to bed early so I could catch up on a bit of much needed sleep. All was well until around midnight, when I woke up hungry. Staring at the ceiling, thinking about my midnight cravings and trying not to give in to any of them, the scones I made a couple days ago were on my mind.


In keeping with my belief that all breakfast pastries can, and should, be made a bit healthier whenever possible, I have loosely adapted a scone recipe from The Silver Palate Cookbook. They are made entirely with whole-wheat flour, a bit of butter, brown sugar, pecans, and skim milk in place of cream. I don't think the all-purpose flour or heavy cream will be missed, and your waistline will thank you.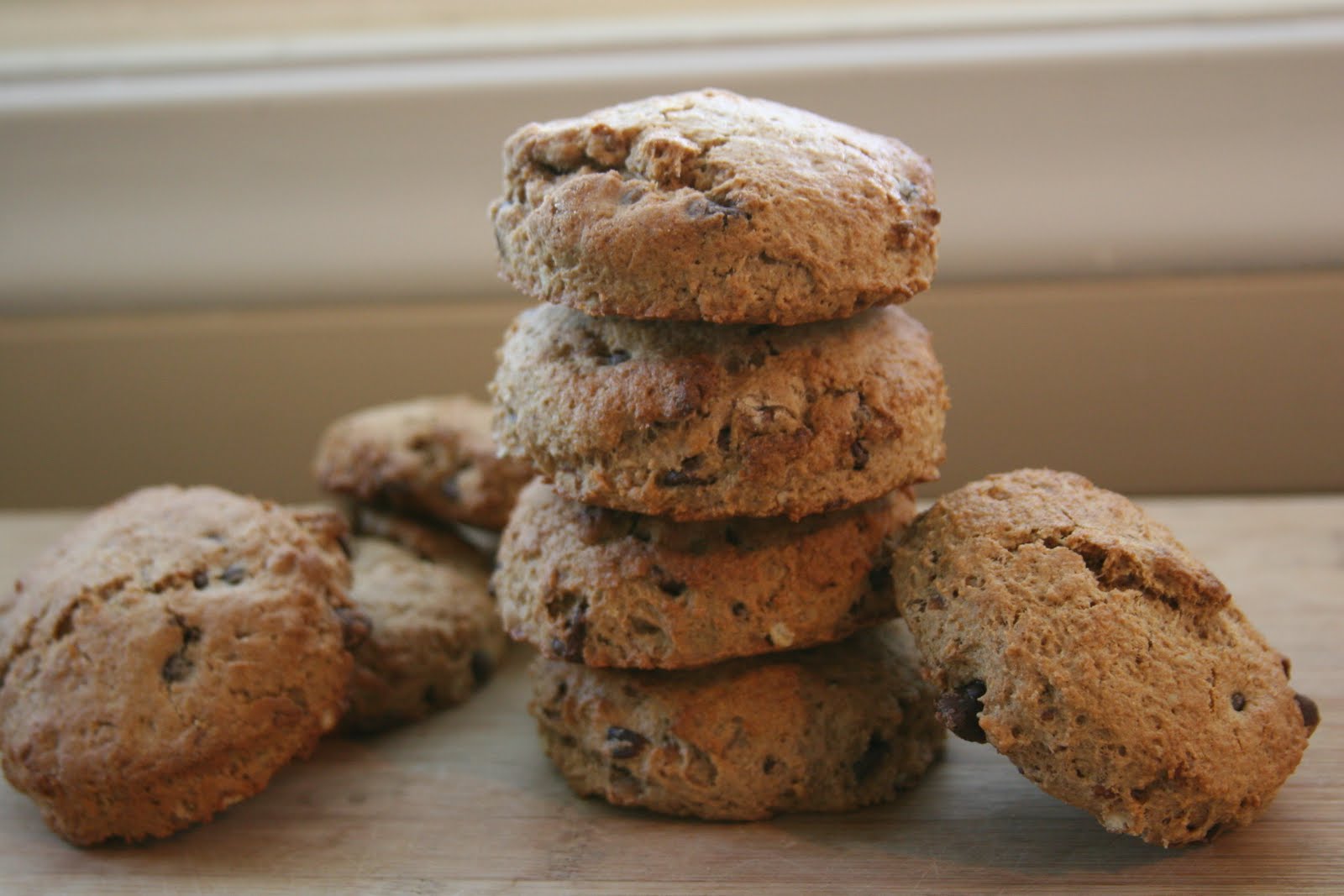 Ingredients:
*2 cups whole-wheat flour
*2 tsp. baking powder
*1/2 tsp. salt
*4 Tbsp. butter
*2 eggs
*1/3 cup skim milk
*1/2 cup chopped pecans
*1/2 cup chocolate chips
Instructions:
*Preheat oven to 425.
*Combine flour, baking powder, and salt. Blend in butter with a pastry mixer until mixture resembles coarse crumbs. Add in eggs, one at a time, then add in milk, pecans, and chocolate chips.
*Roll onto floured surface into 3/4-inch thickness. Cut into circles with a cookie cutter or squares with a knife.
*Bake for 15 minutes, or until lightly golden and crisp on the outside.
Makes 10 scones
Sorry for the short post. A long day is ahead of me and I have to run. Enjoy!
Madison