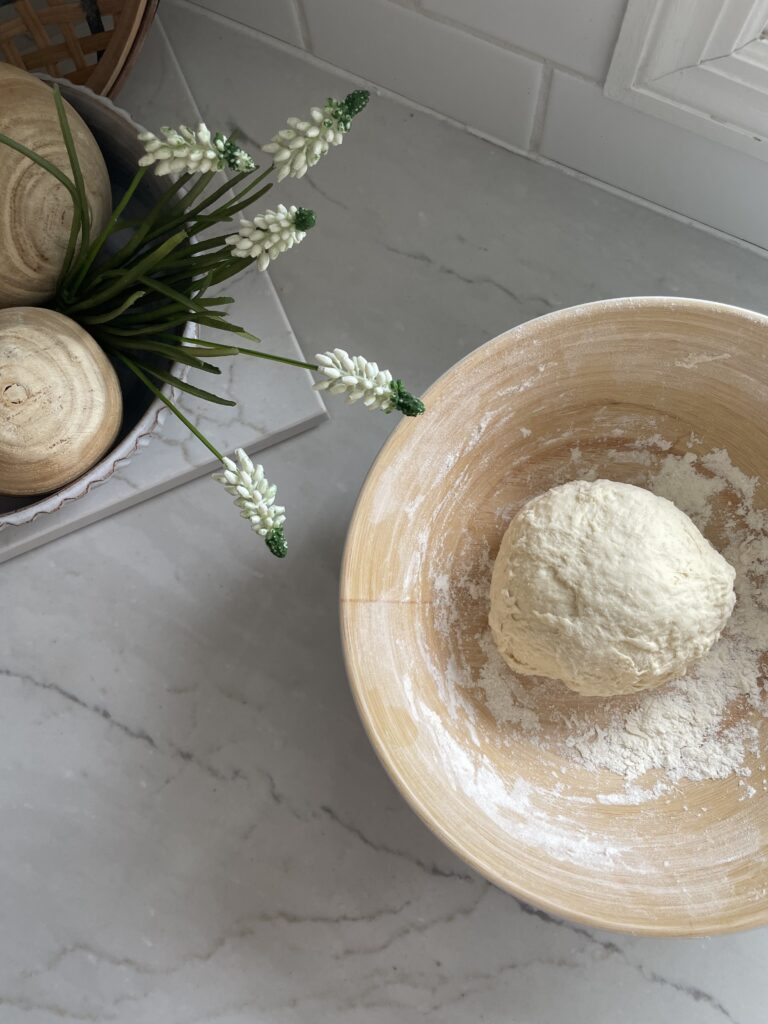 Friday night is pizza night in our home. I think it probably is in many households? We love to order pizza in, but I much prefer making homemade pizza. I don't typically measure the ingredients for our pizza dough but since I get asked often what recipe we use, I figured it was high time to measure and share with you all.
If you want to see the recipe being made in action, head on over to Instagram where I am walking you through how I make the pizza dough.
Homemade Pizza Dough
Ingredients
1 cup very warm water
1/2 teaspoon sugar
1 teaspoon active dry yeast
1/2 teaspoon salt
2 1/2 cups all-purpose flour, plus more as needed (perhaps up to 1/2 cup more)
Directions
Place warm water in a bowl; add in sugar and sprinkle dry yeast on top of water. Let stand 2 to 3 minutes. Stir in the yeast and make sure bubbles appear at the top which indicates yeast is active. Add in the salt and 1 1/2 cups of the flour. Gradually work in the remaining 1 cup flour as you knead the dough. Add additional flour, one tablespoon at a time, until dough is soft but not sticky.
Place in bowl; cover with a cloth and let stand until doubled in size. At this point you can punch it down and bake or you can punch it down and allow it to rise a second time.