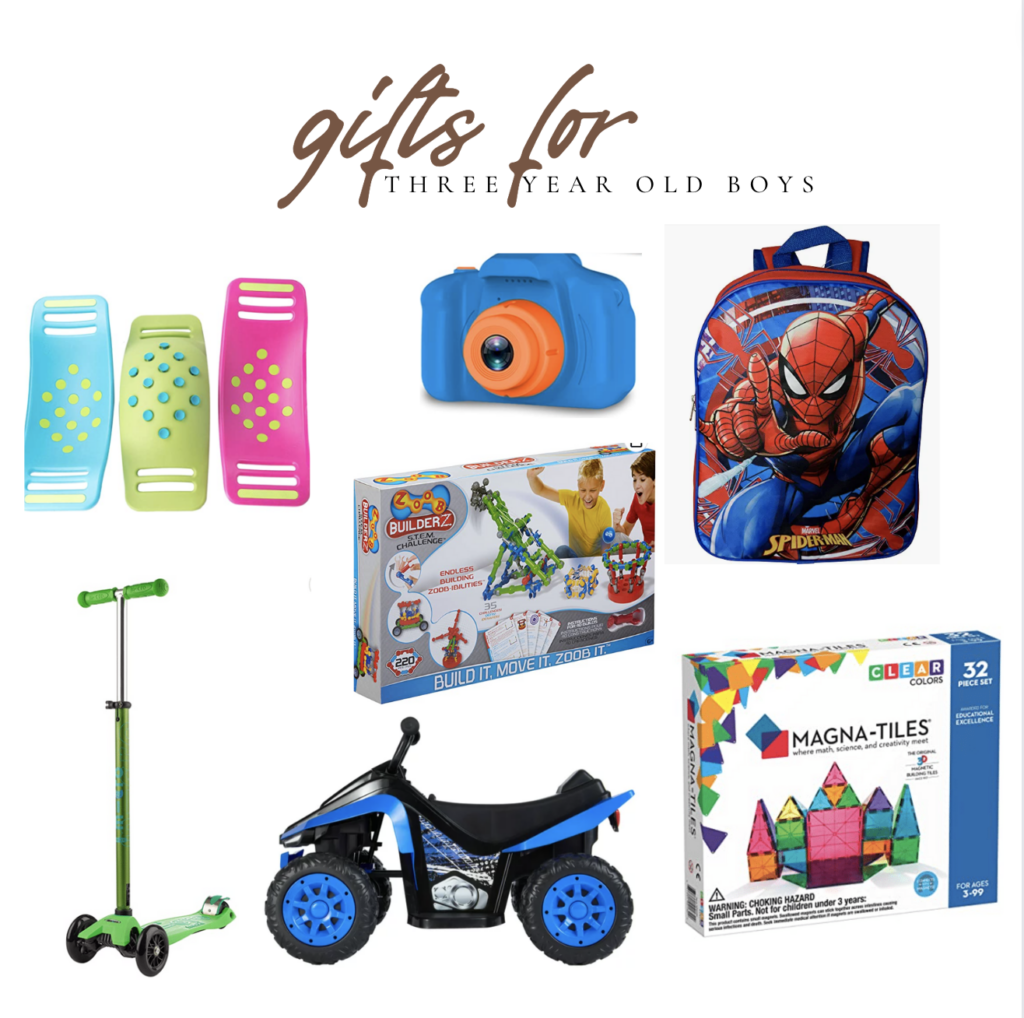 Our sweet Truett is THREE! I can't believe he is so big and grown up. It feels like yesterday he was my little baby riding along on my hip and today he is running circles around all of us with his zest for life and his joyful spirit. We are so thankful for him and it was a gift to shower him in love and some presents today. Here is what we got him (plus a few other toys we have had for a while that he absolutely loves!)
Kids Digital Camera
Truett LOVED this. It was the hit gift of his birthday! It's small, durable and is a ton of fun for little kids to take photos and videos.
ZOOB Builderz
These are a favorite of Truett's at our babysitter's house and honestly a gift that all our kids can enjoy together.
Spiderman Backpack
My aunt got this for Truett and he loves it! Nothing out of the ordinary, but something practical and fun.

Squigs
Another toy all our kids can have fun playing with and using their imagination. The suctioned ends work together to create shapes and fun forms.
Teeter Popper Board
Another toy that my girls might actually be more excited about than Truett, but something I think Truett will enjoy more as he gets older. It's great for balancing and active play.
Magna Tiles
The toy that keeps on providing endless amounts of fun! If you don't have them already, you should definitely grab them for the kids in your life.

Four Wheeler
Truett got this from our babysitter and he is loving it! It has enough "go" to be fun but isn't so huge that my husband is going to be mad about finding a place for it.

Micro Deluxe Scooter
This scooter is a favorite in our house! If you have a three year old, I would recommend getting this deluxe version designed for bigger kids!